Intel unfolds its 5G modem chipset roadmap - ETA mid 2019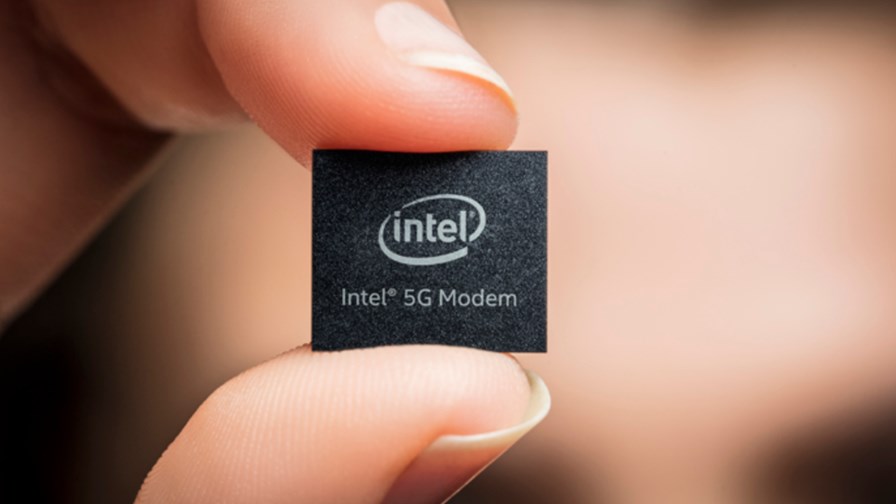 Intel has just announced a detailed product roadmap for its 5G modem chipsets for 'New Radio' (NR). Of all the political urgings, alliances, standards work, technical development and organised hype required to jolt the global mobile industry into a 'next generation' posture, it's arguably the chipset announcements which are the most important. The rest of the ecosystem needs that detailed roadmap and its timings to get lift-off.
Intel has provided substantial visibility with the introduction of its XMM 8000 series, its first family of 5G new radio (5G NR) multi-mode commercial modems. And not forgetting LTE, it has announced its latest LTE modem - the XMM 7660.
Here's a summary of the line-up
Intel XMM 8000 series: Intel's family of commercial 5G multi-mode modems, operating in both sub-6 GHz and millimeter wave global spectrum bands. The series will enable a range of devices to connect to 5G networks – from PCs and phones to fixed wireless consumer premise equipment (CPE) and even vehicles.
Intel® XMM™ 8060: Intel's first commercial 5G modem is capable of delivering multi-mode support for the full 5G non-standalone and standalone NR, as well as various 2G, 3G (including CDMA) and 4G legacy modes. Expected to ship in commercial customer devices in mid-2019, the Intel XMM 8060 will accelerate deployment of 5G-ready devices prior to anticipated broad deployment of 5G networks in 2020.
Intel XMM 7660: Intel's latest LTE modem delivers Cat-19 capabilities and supports speeds up to 1.6 gigabits per second. This powerful LTE modem features advanced multiple-input and multiple-output (MIMO), carrier aggregation and a broad range of band support. It will ship in commercial devices in 2019.
The XMM 8000 series modem suite will be made commercially available in mid-2019.
One of the important things to note about XMM 8060 - Intel's first commercial 5G modem - is that it will have multi-modal functionality, meaning it will support non-standalone (NSA) and standalone (SA) configurations for 5G; millimetre-wave (mmWave) and sub-6GHz spectrum bands; and legacy mobile networks.
"Non-standalone" New Radio (NR) is a roundabout (and less negatively connoted) way of saying something like '4G-assisted'.
Why the clumsy language?
Not sure, but presumably it's partly because we're all supposed to keep up the fiction that 5G will represent a sudden bound into the future and 'assisted' or 'hybrid' mode just won't do. The idea is to lay out a vision of new applications and new service pricing with most users going out to buy new phones to go with them.
In actual fact 5G, for the average user, is more likely to be a smooth upgrade to faster speeds and lower latency because it will be available on 'new' smartphones and other devices from 2019 onwards, before there are many 5G services to point it at.
Hence most implementations (especially by existing mobile operators) will require 'non-standalone' operation because at the outset they will rely on 4G to provide most of the coverage, (especially because the high frequencies in 5G will find it difficult to burrow through walls - a problem that doesn't seem to be adequately solved yet, except via huge investments in indoor coverage).
This is all well known of course. We're continually being reminded that 4G investments being made now will continue to provide a good ROI well into the next decade, especially as 4.5 or 4.9G will be capable of '5G-like' speeds.
Email Newsletters
Sign up to receive TelecomTV's top news and videos, plus exclusive subscriber-only content direct to your inbox.