How to avoid a tragic repeat of Malaysia Airlines flight MH370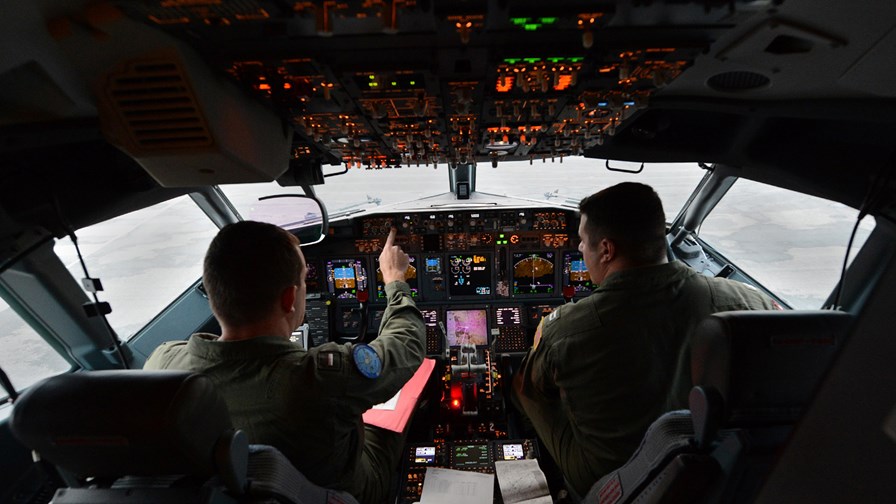 The mystery of Malaysia Airlines flight MH370, which departed Kuala Lumpur for Beijing on 8 March 2014 with 239 people on board, remains unsolved. The aircraft has still not been located, and the families of all those on board still have no answers as to why the flight changed course and dropped off all radars. In this age of Big Brother and constant connectivity, how could this be possible?
The ITU convened a special meeting on Kuala Lumpur earlier this week, hosted by the Malaysian Ministry of Communications and Multimedia, to bring together ICT and aviation experts to discuss options for real-time monitoring of flight data. The views of aerospace and avionics manufacturers, satellite system operators, providers of services and solutions in ICT and computer-based networks, as well as airlines and pilots were all heard at this inaugural meeting.
A preliminary report on MH370 by the Chief Inspector of Air Accidents of Malaysia published in April recommended that the International Civil Aviation Organization (ICAO) examine the safety benefits of introducing a standard for real-time tracking of commercial aircraft.
Speaking at this week's event, Nancy Graham, Director of the Air Navigation Bureau at ICAO, said that an Aircraft Tracking Task Force (ATTF) would address the near-term needs for flight tracking. Pending the outcome of the ATTF, airlines will be "encouraged" (although not compelled) to use existing equipment and procedures to support flight tracking. She called for the global tracking of airline flights as a priority to provide early notice of and response to abnormal flight behaviour.
Long-term approach
But what the ITU wants to set in motion is a coordinated approach to develop a long-term strategy for aviation data and information.
"ICTs are instrumental to the safe and efficient operation of tens of thousands of flights each day," said Malcolm Johnson, Director of ITU's Telecommunication Standardization Bureau. "The challenge is to bring the capabilities of the rapidly advancing telecoms and ICT technology to the aviation sector in a coherent and coordinated manner."
The ITU has a long history of facilitating the international use of the radio spectrum and developing standards and is offering to bring this competence to assist aviation, in partnership with ICAO. Cloud computing and big data are two of the areas it is keen to develop. Participants agreed that technology that might facilitate in-flight streaming of such data is possible, but that capacity questions still exist. In addition, before in-flight streaming could be adopted, many institutional issues would need to be addressed.
For example: the type of data to be transmitted; whether continuous streaming or triggered transmission; spectrum requirements; reliability; liability; data security; potential misuse of flight data; privacy; interoperability; cost and business models; ownership of data and access policies.
A number of satellite operators highlighted recent developments to provide commercial broadband services for passengers, and indicated the possibility of using this for some flight data communications, although safety concerns were raised including implications on the spectrum allocation.
International efforts
"The aviation and aerospace industries epitomize state-of-the-art in technology; and air travel is the safest mode of transport in the world," said ITU Secretary-General Hamadoun Touré. "Yet, even as the multi-nation search for the missing Malaysia Airlines aircraft continues, we must make every effort at the international level to develop real-time tracking solutions for the aviation industry."
Minister Ahmad Shabery Cheek added that international consensus is building and that the Government of India has already issued a circular to instruct airlines to track all aircraft in real time: "We are aware of the growing interest within governments to look for alternative means to track aircraft and the need to set up processes for real-time tracking of flight data. Thankfully, the number of aircraft which disappear are not many. But having gone through the experience of MH370, even one aircraft disappearing is one too many."
Future spectrum requirements for flight tracking and real-time flight data monitoring are now likely to feature strongly at next year's World Radiocommunication Conference.
In a post-event communiqué, the ITU and ICAO were urged by delegates to co-ordinate and collaborate on an open, multi-disciplinary, multi-stakeholder and performance-based approach towards the establishment of international standards for the use of an aviation cloud for real-time monitoring of flight data.
Email Newsletters
Sign up to receive TelecomTV's top news and videos, plus exclusive subscriber-only content direct to your inbox.