Big Blue announces its IoT (IBM of Things) HQ in Munich focusing on cognitive computing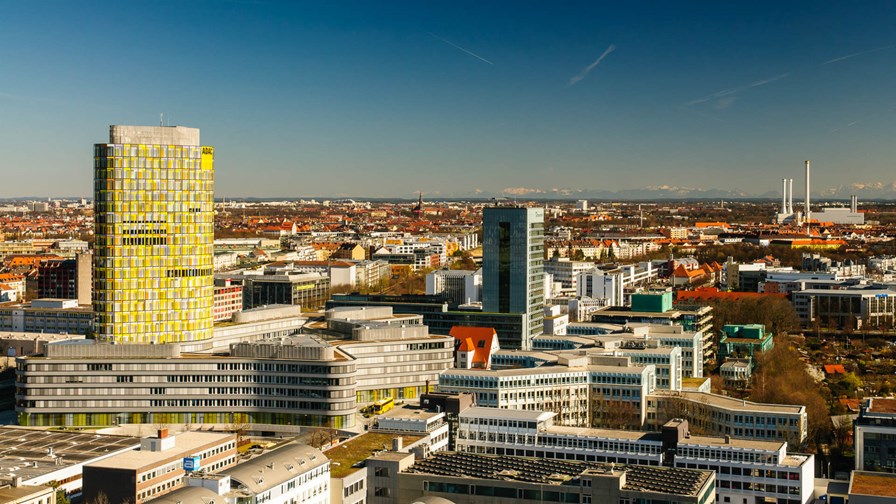 If Munich aspires to becoming the European capital of Internet of Things (and I'm sure it does) its claim just got a lot stronger. IBM has anointed the Bavarian city as the global headquarters for its 'Watson Internet of Things' unit and announced that it will also serve as the the first in a series of 'Watson Innovation Centres' around the world. And it joins many other IoT companies in Munich, including Intel (see - With IoT, it's proving to be a case of "Build it and they will come")
The Munich campus environment, says IBM, will bring together 1000 IBM developers, consultants, researchers and designers to drive deeper engagement with clients and partners and will also serve as an innovation lab for data scientists, engineers and programmers building a new class of connected solution at the intersection of cognitive computing and the IoT… phew!
The effort is an important staging post for IBM's IoT strategy, first outlined early this year with an announcement that company was going to channel $3 billion into an IoT unit over the coming years - and here's an important part of it.
The IBM mission is to supervise and enable the analytics piece - the big (and ultimately value-added) task of turning the 'big data' that the billions of attached devices are going to generate into valuable and - where appropriate and legal - 'actionable' information. Easy to put into a sentence, much harder to do.
Cognitive Computing
IBM's offering is built around the concept of 'cognitive computing', as embodied in its cognitive engine Watson, a vastly powerful compute platform driven with IBM's advanced software.
Watson uses natural language processing and machine learning to tap a level of timely understanding that conventional analytics can't reach.
Cognitive computing engineers a machine version of the fuzzy logic humans use to uncover insights: not 'fuzzy' Donald Trump sort of logic, but human-like thought processes involving pattern recognition and natural language processing along with a healthy dollop of self-learning. In other words using rules which make new rules about rules, based on experience. But do it across screes of data.
IBM says its new initiatives will involve clients, startups, academia and a robust ecosystem of IoT partners –from silicon and device manufacturers to industry-oriented solution providers – getting direct access to IBM's open, cloud-based IoT platform to test, develop and create the next generation cognitive IoT apps, services and solutions.
"The Internet of Things will soon be the largest single source of data on the planet, yet almost 90 percent of that data is never acted upon," said Harriet Green, general manager, Watson IoT and Education. "With its unique abilities to sense, reason and learn, Watson opens the door for enterprises, governments and individuals to finally harness this real-time data, compare it with historical data sets and deep reservoirs of accumulated knowledge, and then find unexpected correlations that generate new insights to benefit business and society alike."
In conjunction with the Munich activities, IBM has opened eight new Watson IoT Client Experience Centers across Asia, Europe and the Americas. The cognitive analytics stuff is to be presented to the IoT community through four families of API services which include:
The Natural Language Processing (NLP) API Family: enables users to interact with systems and devices using simple, human language.
The Machine Learning Watson API Family: automates data processing and continuously monitors new data and user interactions to rank data and results based on learned priorities.
The Video and Image Analytics API Family: enables monitoring of unstructured data from video feeds and image snapshots to identify scenes and patterns.
The Text Analytics API Family: enables mining of unstructured textual data including transcripts from customer call centers, maintenance technician logs, blog comments, and tweets to find correlations and patterns in these vast amounts of data.
Email Newsletters
Sign up to receive TelecomTV's top news and videos, plus exclusive subscriber-only content direct to your inbox.