111,000 jobs in one hit: nobody ever gets fired for choosing IBM (unless you work for it)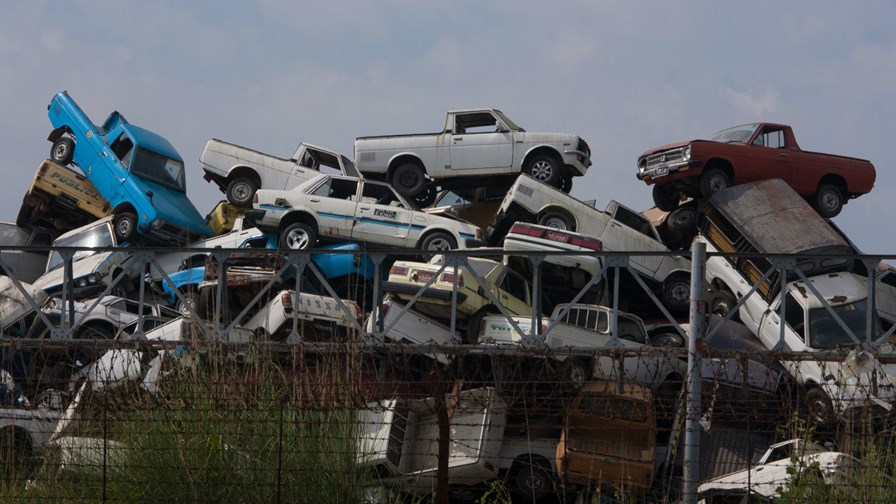 IBM is reportedly preparing what might be one of the world's largest staff layoffs ever. Forbes' correspondent, Robert X Cringely, says he's happened upon information on a large-scale redundancy program which may see over 111,800 roles chopped out of IBM, once the world's largest and most powerful computer vendor.
If true, that would represent a full 25 per cent of IBM's workforce. Could it be true?
Certainly IBM hasn't been doing all that well recently. It has suffered 11 consecutive quarters of declining revenue and its latest results last week showed that earnings were down by 4 per cent, falling well short of analysts' estimates as well. So not only is it recognised to be in long-term decline, that decline appears to have accelerated recently.
It's been taking steps to shore up the business - embarking on a partnership with Apple (in many ways the new king of the IT hill) in software, emphasising its investment in and focus on 'cloud' and even - weird but true - launching what it claimed to be the most powerful mainframe computer ever. But critics say it's the cloud business which is the real undoing here. Companies such as Amazon's AWS are doing well with cloud, IBM with its foundations right back in the early computer business, has yet to get its corporate head around it.
And it has form on large cullings. The computer industry's UK bible, Computing, reports that back in 1993, when Microsoft and a host of focused minicomputer vendors were undermining IBM's business model, it laid off 60,000 staff and then set about renewing itself.
Cringely, true to form, has characterised the new plan, which he says is called Project Chrome, in apocalyptic terms. He says a quarter of the company is due to get a phone call this week retailing the bad news. The layoffs are to be swift and final and, he says, will undermine IBM's famed trust with its customers who tend to rely on the old saying 'nobody ever got fired by choosing IBM'.
Both the US and 'other' locations will be 'hit hard' says Cringely. The mainframe and storage divisions of IBM stand to be hit the hardest.
But would a company like IBM suddenly lay off 111,800 staff in a single dramatic move such as Cringely describes? That 111,800 staff could go is feasible but it seems more likely that a comprehensive recovery plan would be outlined, an expected staff redundancy number produced and a programme of phased redundancies instituted.
Email Newsletters
Stay up to date with the latest industry developments: sign up to receive TelecomTV's top news and videos plus exclusive subscriber-only content direct to your inbox – including our daily news briefing and weekly wrap.