Some literal reality for medical virtual reality applications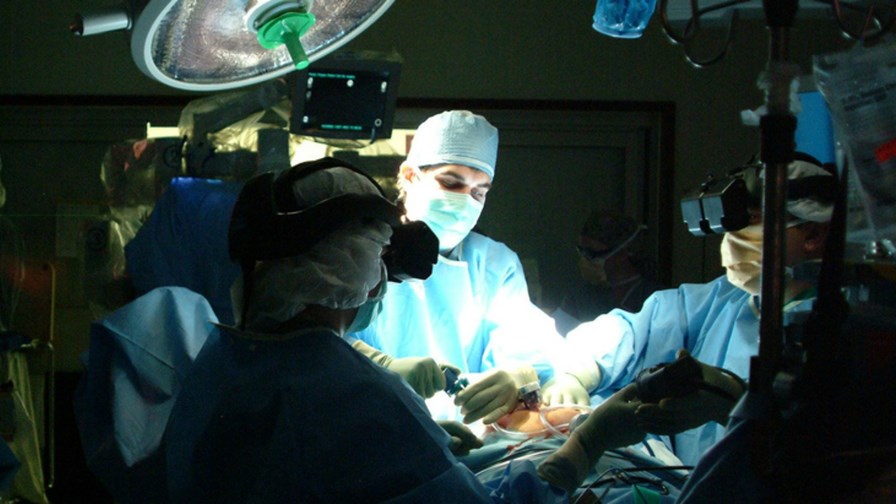 Virtual Reality in Healthcare to Generate US$285 million in 2022
Therapy and Training Services represent the best opportunity
VR for surgery not quite there yet
Virtual Reality applied to medicine and healthcare has, for the past couple of years at least, been an important reference used to stand up the value of low latency services in telecoms. At an extreme, network technologists see sub-millisecond round trip delay as an important target for critical things like distance surgery. But in reality there are a whole range of applications which will provide real value but rely on less stringent parameters.
And network capabilities are only part of story - virtual reality applications' immersiveness (how real they can be made to feel) are at least as important as a gating factor for the applications as network performance.
ABI Research has been looking at the evidence to work out how important (and money valued) medical VR is likely to become.
It points out that while many VR applications in the healthcare sector are still niche, growth is being driven by increased interest from medical professionals, hospitals, and medical institutions. It forecasts that VR services in the medical and healthcare segment will generate US$8.9 million in 2017 and will grow to US$285 million in 2022.
That's millions, you'll note, not billions or anywhere near them.
It says VR is deployed in four key medical and healthcare segments: therapy, training, surgery related applications, and medical research.
"Currently, therapeutic applications are the most commonly deployed and tend to focus on medical therapies that either require the supervision of therapist or physician, for example therapy for post-traumatic stress disorder (PTSD) or non-medical therapies that don't require professional supervision, for example, sleep management VR applications. Many healthcare facilities have trialed immersive VR simulations to treat patients with anxiety, PTSD, pain management, and neuro-recovery."
"Non-medical therapeutic applications which usually don't require strict regulations compared to medical therapies are growing in the consumer segment too. VR applications such as smoke cessation, sleep management, stress management, and memory improvement for the elderly are increasingly used by consumers for their general health," says Khin Sandi Lynn, industry analyst at ABI Research.
Medical training and surgical training programs are another VR segment in healthcare with high growth potential, since VR provides a realistic environment, multiple repetitions for practice, and saves costs by reducing the number of trainers required.
But, stresses ABI Research, despite deployments of VR in surgical applications such as surgical preparation, many professionals believe that surgical applications require very high demand in accuracy, and realistic simulations. The current VR quality may not be enough to provide such demands for complicated applications like surgery, however, VR works efficiently in therapeutic and training applications.
The findings are from ABI Research's VR in Medicine and Healthcare report.
Email Newsletters
Sign up to receive TelecomTV's top news and videos, plus exclusive subscriber-only content direct to your inbox.