Smart bandages to use real-time 5G connectivity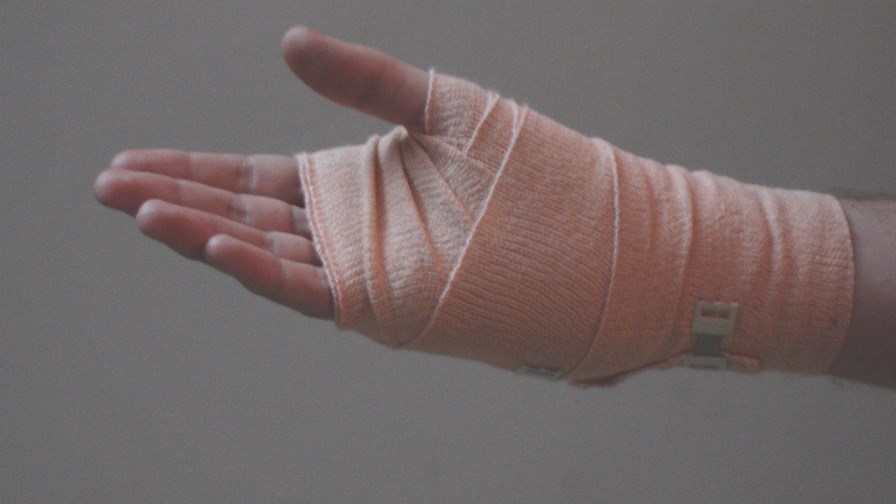 Smart bandage uses multi-technology approach
Low power 5G, nano technology sensors and 3D printing
Trials start now, availability in a year or so if successful
Not so much a killer app for 5G and IoT, hopefully more a life-saving one. The University of Swansea in Wales has pulled together what it's calling a 'multi-technology' approach to 'smart bandaging'.
The goal is to have a doctor or clinician put on a bandage and have it stay on until the wound is healed; rather than have the patient travel back to the hospital to endure the discomfort of having the wound exposed and re-dressed to ensure the healing is on-track, but in the process adding to the risk of reinfection (dangerous places, hospitals).
To make sure things like infections and blood clots aren't happening under the dressing and out of sight, nano-sensors are implanted in a bandage and are able to pick up data on a wound's condition. The low power 5G IoT technology also resident in the nano devices can transmit the sensor data, in real time, back to the clinic.
That data is backed up by secondary systems which can give a more holistic view of the patient's state of health - this part of the monitoring can be accomplished with what sounds like advanced 'off-the-shelf' fitness tracking technology. In addition to logging movement, these are also able to return heartbeat and dietary indicators. The data, of course, is usually returned via bluetooth to the patient's 'personal wireless unit' (smartphone) and on to the clinic so that a rounded assessment of a patient's wound condition can be made and treatment adjusted, drugs changed and so on. It becomes a way of fine tuning treatment to individual needs.
The bandages are to be tested over the next 12 months under a £1.3 billion Swansea Bay City programme, all part of a scheme to make Swansea a 5G testing hub.
This is a nice 5G/ IoT application because it is very much multi-technology: there's the nano sensors and radio tech, the wearable health trackers and the use of 3D printers to build the bandages and embed the sensors, the last being particularly important as a means of enabling the technique to be rolled out economically should the tests deem the bandage technology a success.
Email Newsletters
Stay up to date with the latest industry developments: sign up to receive TelecomTV's top news and videos plus exclusive subscriber-only content direct to your inbox – including our daily news briefing and weekly wrap.