What's up with… Vodafone UK, Cisco, Veon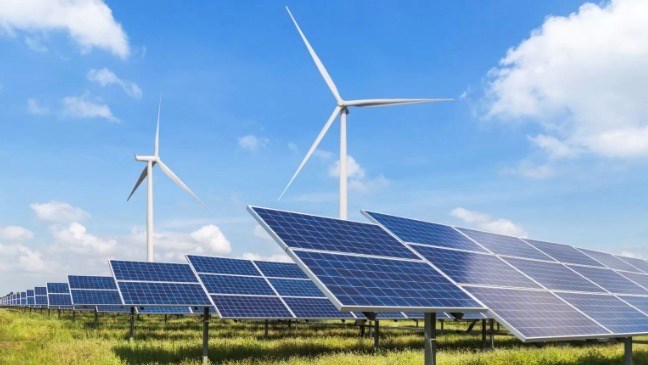 Vodafone UK cuts its carbon emissions by 92%
Cisco ramps its fiscal year sales by 11%
Veon eyes fintech expansion
In today's industry news roundup: Vodafone UK drastically reduces its Scope1 and 2 carbon emissions; Cisco reports a stellar financial year; Veon preps further expansion into the fintech sector, this time in Bangladesh; and much more!
Vodafone UK is boasting that it has reduced the carbon emissions from its own operations by 92% during the past three years. These Scope 1 and 2 emissions comprise those generated by operations Vodafone UK directly controls, such as network power consumption and the use of company vehicles, including those used by operations teams on site visits. According to the telco, its annual Scope 1 and 2 carbon emissions now stand at just 7,154 tonnes a year, down from 86,360 in 2020. This has been achieved in part "through various different programmes to ensure 100% of all electricity consumption is generated via renewable sources," a target first hit in July 2021. Earlier this year, Vodafone UK chief network officer Andrea Dona detailed some of the initiatives the operator has been taking to further reduce its carbon emissions – see Vodafone UK shares its recipe for energy efficiency.
Cisco appears to be doing a lot of things right just now. The company has reported a 16% year-on-year increase in fiscal fourth quarter revenues to $15.2bn and an 11% increase in sales, to $57bn, for the full financial year that ended on 29 July. Its fourth quarter operating profit was up by 24% to $4.25bn, while the vendor's full year operating profit just topped $15bn, up by 7.1%. "This past year was a milestone year for Cisco with record performance in both the full year and Q4," noted chairman and CEO Chuck Robbins. "We are seeing solid customer demand, gaining market share, and innovating in key areas like AI, security, and cloud. This momentum gives us confidence in our ability to capture the many opportunities ahead," he added. But such growth levels are not sustainable, which is only to be expected of a mature company in a somewhat capital-constrained global economy: Cisco expects revenues for its current financial year, ending in July 2024, to be between $57bn and $58.2bn, so flat to slightly up. Investors, for a refreshing change, saw the positive side of the latest numbers, and Cisco's share price gained 4.5% in early Thursday trading to hit $55.36. Read more.
Veon, which has ambitions to be a major fintech sector player as part of its broader digital service provider (DSP) aspirations, has applied for a digital banking licence for its Bangladeshi subsidiary, Banglalink. The telco has filed the application with the Central Bank of Bangladesh and, if granted, the licence will allow the Bangladeshi operator to boost its digital offerings and expand into the fintech space. Banglalink currently serves more than 42 million subscribers and its digital service portfolio includes the MyBL super app that has more than 7 million monthly active users (MAUs): Veon describes MyBL as a "premier digital health aggregator" that also delivers music, gaming and education services, among others. "Banglalink's ambitions for digital banking underscore Veon's commitment to digital empowerment, which is a core pillar of Veon's Digital Operator strategy, deployed across all our markets. We have the expertise and the scale to support Banglalink in its drive for innovation, financial inclusion and digital transformation in Bangladesh", commented Kaan Terzioğlu, Veon's group CEO. The telco's financial services across six markets currently have a total of 21.6 million MAUs. Find out more.
AI-enabled smart home services and technology specialist Plume has teamed up with Portuguese operator Nos to develop and launch a new service, dubbed Wi-Fi Pro, to offer small business users a "cloud-driven suite of connectivity, productivity, and security services to optimise network performance and provide the operational insights needed to fuel growth." João Ricardo Moreira, board member of Nos Comunicações, noted: "We have successfully partnered with Plume for over two years to bring a differentiated and multi-award-winning Wi-Fi service to homes in Portugal and Madeira. Through Wi-Fi Pro powered by WorkPass, we can target small business owners who need a right-sized solution that not only brings fast, secure, and reliable connectivity but also provides the intelligence and insights needed to help their operations thrive." Plume's founder and CEO Fahri Diner added: "We are very excited to develop our partnership with Nos and expand the reach of their connectivity services solutions to include an underserved customer segment. For too long small businesses have had to rely on technology that's either over-engineered or self-built kludges that are susceptible to failure and time-consuming to manage. We're delighted to partner with Nos and bring a purpose-built solution to market that caters to the actual needs of the small business." TelecomTV notes the fine use by Diner of the under-utilised word 'kludge'… For more on the service and what it includes, see this announcement.
SK Telecom (SKT) is eagerly exploring novel ways to be a leader in the digital era, with its latest move a tie-up with software development company Polygon Labs to build "SKT's Web3 ecosystem". Through the partnership, SKT will add support for Polygon blockchain to its NFT marketplace TopPort and Web3 wallet. The pair will also join forces to identify "promising Web3 startups and support incubation". According to the South Korean telco, this development will enable its users to "enjoy high-speed and cost-efficient transactions backed by Ethereum's native security and decentralisation". "By combining our experience in blockchain services and Polygon Lab's block chain infrastructure and ecosystem, we will be able create valuable business opportunities and boost the Web3 ecosystem," commented Oh Se-hyun, VP and head of Web3 CO at SKT. Read more.
Gamma Communications, which provides unified communications-as-a-service (UCaaS) solutions to the UK and European business market, has acquired Satisnet, a provider of cybersecurity services to enterprise users in the UK and Europe, for an undisclosed sum. Satisnet, which was founded in 2004 and which currently has 48 staff and about 1,000 customers, is "a leading managed security services provider (MSSP), cybersecurity consultancy, and value-added reseller with a proven pedigree in the industry," noted Gamma in its announcement about the deal. "With their deep understanding of cybersecurity technologies and services, and with top-tier level partnerships with industry leaders such as Microsoft and Tenable, Satisnet effectively assesses and discovers vulnerabilities, mitigates risks, and deploys advanced security measures for organisations of all sizes. Their commitment to excellence makes them an invaluable addition to Gamma customers seeking comprehensive and robust cybersecurity solutions, ensuring their critical assets, sensitive data, and corporate reputation are protected against ever-evolving cyber threats," added Gamma.
Generative AI (GenAI) has become such a hot topic in the past ten months or so since the world got somewhat over-excited by OpenAI's ChatGPT that it has already reached the Peak of Inflated Expectations on Gartner's Hype Cycle for Emerging Technologies. That it has reached the summit quickly is evidenced by the fact it is joined at the pinnacle by cloud native, which is decidedly much longer in the tooth and which, according to Gartner's crystal ball-gazers, will arrive at the 'plateau of productivity' years after GenAI. At this pace, GenAI might find itself wallowing in Gartner's trough of disillusionment before 2024's Easter bunny springs into action… To see where GenAI, cloud native and other emerging technologies sit on Gartner's hype curve, see this press release.
- The staff, TelecomTV
Email Newsletters
Sign up to receive TelecomTV's top news and videos, plus exclusive subscriber-only content direct to your inbox.