Vodafone UK shares its recipe for energy efficiency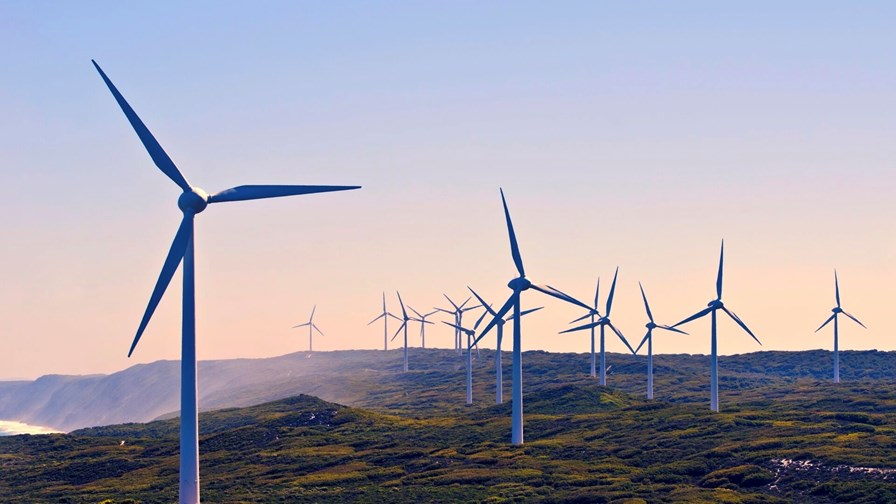 Vodafone UK claims it has found how to keep its energy use down despite surging data traffic
Sunsetting legacy equipment and systems was seen as key priority for the telco
4G and 5G are "much more efficient," according to chief network officer Andrea Dona
The operator is also seeing the benefits of using internet of things (IoT) and artificial intelligence (AI) for smarter site operations
LONDON – The UK arm of Vodafone Group has found various ways to keep its energy consumption flat, despite mobile data traffic having tripled since 2019.
At a media and analyst briefing in London, Vodafone UK chief network officer Andrea Dona shed light on the operator's efforts to minimise its environmental footprint, detailing the numerous initiatives it has taken.
He explained that the flat energy curve was achieved by investing in new technologies, including big data and artificial intelligence (AI), to improve energy efficiency across its operations, as well as sunsetting power-hungry legacy equipment.
Introducing new equipment and using spectrum "as wisely as possible" was also a priority. The telco has managed to repurpose the frequencies used for its 3G network and the following generations, 4G and 5G, which he said are "much more efficient". To support this claim, he explained that for one terabyte of data, 4G consumes 35% as much energy as 3G, while 5G uses only 7% as much power.
"It really does show that we really need to shift our frequency to the new technologies so that you can get that reduction in consumption," said Dona. He insisted that while some might challenge this view because 5G consumes more, "per kilowatts per megahertz per hertz, it's much more efficient."
Among other measures, the company has managed to decouple the network data growth from energy consumption and cost by moving to an edge-based architecture as part of its RedStream evolution programme. It has introduced new radio units with built-in AI that automatically switches off during quiet periods and goes into 'deep sleep mode' when there is no network traffic, so the radios don't have to transmit data. And, Dona pointed out, it has deployed an active antenna from Ericsson, which has proved to be "40% more energy efficient during busy hours" when compared to older kit.
Vodafone UK is also focused on modernising its radio access network (RAN) estate by switching off older equipment. In fact, it has already decommissioned 30 legacy networks, which comprised 116 voice switches and 864 data nodes, covering a total of 30,000 customers. As a result, it has saved around 167 million kWh, which equates to "tens of millions of pounds per year in savings" and around 15 million tonnes of carbon emissions, said Dona. "That's really important because we can then use that savings to reinvest in the network and help with our profitability," he added.
Another initiative, dubbed 'Smart Sites', saw the company use internet of things (IoT) and AI across 1,300 of its highest energy-consuming radio base stations by the end of March to allow it to manage the sites remotely and achieve efficiency through reduced engineer visits. The company expects that some of its IoT and AI technology can save its business customers about 350 million tonnes of carbon dioxide emissions between 2020 and 2030.
The British operator also places a lot of importance on generating its own energy and, this week, announced that it has installed its first on-site photovoltaic solar panels at a mobile telephone exchange (MTX) network site in Gloucester, which is already producing "a sizable amount of energy," according to Dona.
The company has also been working on off-site energy generation. For example, in partnership with wind turbine technology specialists Crossflow Energy, it is generating energy via a self-powered mast that uses wind to power the equipment. Towards the end of March, when winds were higher than average, the masts generated nearly "the whole requirements of the site which roughly is about 80 kWh per day," boasted Dona. "We managed to produce 70 [kWh] of that through wind," he added.
Finally, Dona was optimistic about the "amazing opportunities" that Open RAN presents, including the ability to "scrutinise every piece" that constitutes a solution and the chance to hold "everyone to account for their piece", such as measuring the energy impact of each element from various suppliers.
- Yanitsa Boyadzhieva, Deputy Editor, TelecomTV
Email Newsletters
Sign up to receive TelecomTV's top news and videos, plus exclusive subscriber-only content direct to your inbox.