What's up with… Deutsche Telekom + Ericsson, Mavenir + Red Hat, Nokia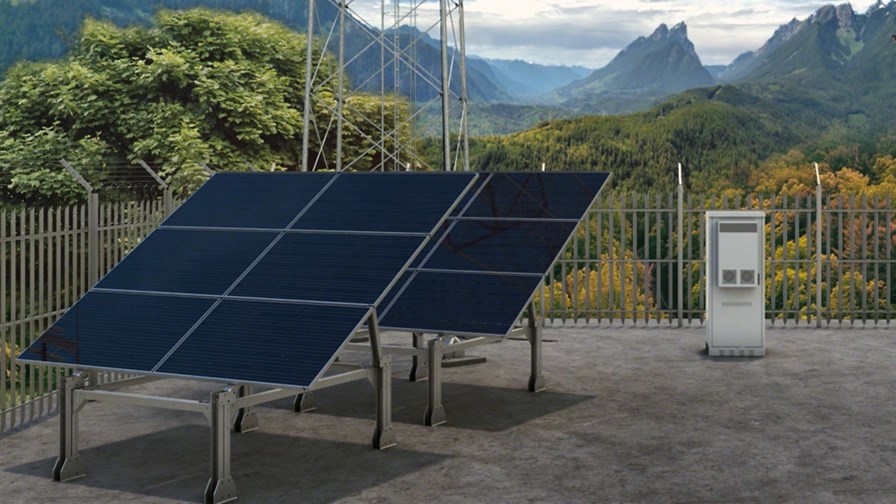 Deutsche Telekom and Ericsson explore solar energy options
Mavenir gets containerized with Red Hat
Nokia introduces the world to DelOps
The potential use of solar energy to power Deutsche Telekom's mobile broadband network and a tie-up between Mavenir and Red Hat take the gold and silver news medals today.
Deutsche Telekom is working with Ericsson to explore the potential use of solar energy to power mobile broadband sites. In tests conducted in late 2020, the partners found that "solar energy is able to contribute more than two-thirds of the site's total power during peak hours," and under the right conditions, and thanks to the "energy-efficient radio equipment," even larger shares of the power supply, even up to 100%, could be sourced from the solar modules. See this announcement for further details.
Conscious that containers and Kubernetes will play a key role in delivering next generation telecom network functionality, Open RAN flag-waver Mavenir has teamed up with Red Hat "to develop common solution blueprints" for "Mavenir's 5G Core, vRAN and IMS workloads." See this announcement for further details.
Nokia has unveiled a 'DelOps' initiative it describes as a new approach to managing the complexity of 5G core software delivery and operations. It involves a new suite of CI/CD (continuous integration and deployment) services to help CSPs with operational efficiencies and to speed the introduction of new services. Nokia claims it already has five Tier 1 CSPs signed up for delivery. As the name suggests the approach harnesses DevOps-style software development, but blends in the telecom industry's customisation proclivities by enabling the efficiencies of continuous integration and delivery. Nokia claims its DelOps approach is flexible, scalable and agile and reduces time to market for new products and services.
A three-month trial of drone flights has taken off today as unmanned aerial vehicles begin transporting medical supplies for NHS Scotland. The flights will cut the time it takes to transport medicines and samples by train, road and ferry across Argyll and Bute in the western Scottish Highlands from many hours (it can take up to a day and a half in some areas!) to just 15 minutes. The trial service is a collaboration between Vodafone, drone delivery company Skyports, Deloitte and NHS Scotland. Vodafone's 4G network will be pressed into action to identify and track locations of the delivery drones, which will be remotely piloted and under normal conditions will automatically fly predefined and pre-programmed vectors across land and sea. Flights will be monitored and managed in real time from the Argyll and Bute Skyports Operations Centre. The trial service will make scheduled trips but NHS staff will be able to request unscheduled flights, via a web interface developed by Deloitte, as medical contingencies and exigencies demand. To provide extra safety parameters Vodafone's service will be complemented by existing satellite-provided GPS location systems to provide continual connectivity coverage and positioning data in the event of problems. The flights can cover 40 miles and each drone can carry three kilos of medical supplies (including Covid-19 test kits and samples as well as personal protective equipment). The drone flights will service: Lorn & Islands Hospital in Oban; Mid-Argyll Community Hospital in Lochgilphead; Easdale Medical Practice in Clachan Seil; and the Mull & Iona Community Hospital in Craignure. Argyll & Bute is staggeringly beautiful but far-flung. It stretches over 2,500 square miles along Scotland's west coast but is home to a population of just 86,000 people, some of whom live in the most remote communities in the UK.
There's some life left in the old Pay TV dog yet, but don't expect any energetic stick retrieving. The so-called cord-cutting that has seen North American subscriptions dive during the past ten years or so is projected to continue, just more slowly, with 2021 marking the beginning of a slowdown in losses, according to Digital TV Research. In a nutshell, Pay TV subscriber totals in North America were at 116 million in 2010 and are projected to continue dropping to 74 million in 2026 for reasons we all understand.
The All Africa news website reports that accountants auditing the books of the city authority of Windhoek, the capital of Namibia, are seeking a disciplinary hearing to decide the future of five senior municipal officials over allegations surrounding payments linked to a deal involving the Chinese telecoms manufacturer and vendor Huawei and the installation of fibre optic equipment to enable 5G connectivity in parts of the city. Those involved in the inquiry are an executive officer for information and communication technology, a strategic executive officer for performance management, the head of legal affairs, the manager of information and communication technology, and the strategic executive officer for finance and customer care. Allegations include the unauthorised approval of payments, overpayments, the improper verification of payments and interfering with an investigative audit.​ Oh dear.
- The staff, TelecomTV
Email Newsletters
Stay up to date with the latest industry developments: sign up to receive TelecomTV's top news and videos plus exclusive subscriber-only content direct to your inbox – including our daily news briefing and weekly wrap.