What's up with… FCC, BT, Iliad and WindTre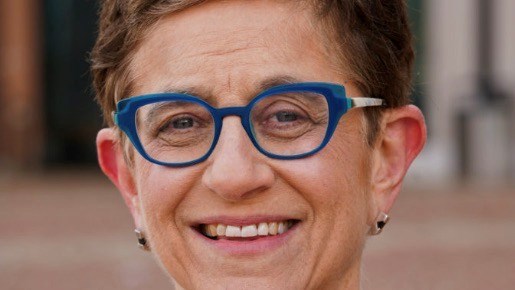 US President Joe Biden has another go at filling the FCC's fifth seat
BT takes a stake in drone management specialist
Iliad and WindTre form rural networks JV in Italy
In today's industry news roundup: US President Biden renominates Gigi Sohn for the vacant seat at the FCC; BT invests in drone management specialist Altitude Angel; Italian operators form rural networks joint venture; and much more!
US President Joe Biden has renominated US lawyer Gigi Sohn as a member of the Federal Communications Commission (FCC) – Biden previously, and unsuccessfully, put her name forward more than a year ago. If approved by the US Senate for the vacant fifth spot at the agency's board, Sohn's five-year term would be backdated to 1 July 2021, when former FCC chairman Ajit Pai stepped down from the regulator. FCC chairwoman Jessica Rosenworcel welcomed the nomination of Sohn, claiming she is "a knowledgeable nominee with a long record of commitment to the issues before the FCC". Sohn has previous experience at the regulator, having served in a senior staff role from 2013 to 2016, when she stepped down shortly after Donald Trump became US President. Rosenworcel also hailed some of the accomplishments made by the commission over the past two years, including efforts towards closing the so-called 'homework gap' between students, increasing access and affordability of broadband services, and enhancing network security. "I look forward to the day we have a full complement of five commissioners," she added in a statement, available here. The nomination for Sohn to become a FCC commissioner was initially made in October 2021 but the move didn't secure enough support at the time – see Will Rosenworcel finally move and push Gigi Sohn into the FCC seat?
BT Digital's startup incubation unit, dubbed Etc., has invested £5m in unified traffic management (UTM) specialist Altitude Angel as part of a joint effort to advance the development of the UK's 165 mile-long drone superhighway. According to Altitude Angel, the £5m deal will accelerate the rollout of its Arrow technology, "which detects and identifies drones, while also enabling drones to share the airspace with crewed aviation safely and securely". According to Dave Pankhurst, director of drones at Etc., the £5m investment "grants BT Group exclusivities, mutual sharing of technology, supporting Arrow towers and first refusal rights as a supplier for the connectivity, field force services and network infrastructure for Altitude Angel's drone services in the UK. The financial backing will allow Altitude Angel to accelerate its plans for the Skyway corridor beyond the planned 165 miles, to thousands of miles of Skyway infrastructure connecting towns and cities as well as transport and package delivery hubs, across the country which, in turn, will allow the UK to unlock the multibillion-pounds drone economy. This is a long-term strategic investment for BT Group." Under the deal, BT Group will become a stakeholder in the startup, though how big a stake has not been revealed.
Iliad Italy and WindTre have formed a joint venture called Zefiro Net that will manage shared mobile network infrastructure, including 5G radio access network equipment, in "less densely populated areas" on behalf of both operators. According to Iliad, the shared networks will cover 26.8% of Italy's total population, which currently stands at about 59 million.
The debate about whether large internet firms should contribute towards the capital costs of building out telco networks in Europe has flared up again, and is likely to do so frequently as the European Commission prepares to initiate a consultation into the matter. In late September last year, the CEOs of 16 leading European telcos, including BT, Deutsche Telekom, Orange, Telecom Italia (TIM), Telefónica, Telia and Vodafone, signed a statement calling on European Union (EU) commissioners to introduce legislation that would force the likes of Google, Meta, Microsoft and Netflix to contribute towards broadband network costs. Various parties then spoke up either for or against the idea: For example, the Body of European Regulators for Electronic Communications (BEREC) announced in October that, following a preliminary assessment of the telcos' arguments, it could find "no evidence" to support the operators' demands. Now, reports Reuters, the managing director of the European Internet Exchange Association (Euro-IX), a group representing datacentre and cloud platform companies across Europe, has written to the commission's industry chief, Thierry Breton, and the executive vice president Margrethe Vestager to note that the telcos' proposals risked reducing the quality of service for internet users across Europe, and could "accidentally create new systemic weaknesses" in critical infrastructure. This debate is far from over…
Following in the footsteps of its rivals, Verizon has announced it has closed down its 3G network in the US. The shutdown was initially meant to happen in 2019 but was extended by the operator to 31 December 2022 in a bid "to care for our customers and give them every effort to minimise disruptions to their service as they moved to newer and more advanced technologies". Efforts to ease the transition include communicating through billing messages, digital and traditional outreach, and sending updated devices to some customers. Verizon is the last of the three major operators in the US to switch off its 3G network: AT&T pulled the plug on its 3G network in February 2022 followed by T-Mobile US on 1 July 2022.
Poland's telecoms regulator, the Office of Competition and Consumer Protection (UOKiK), has accused T-Mobile Polska of using misleading advertising for a mobile data offer. If found guilty, the operator may face a fine of up to 10% of its annual revenue. Read more.
China Mobile has partnered with Ericsson for the launch of an "energy-efficient" 5G smart site, which it claims produces no carbon dioxide, in the Chinese province of Jiangsu. China Mobile has used spectrum in the 700MHz band for the site and has implemented Ericsson's power system, enabling hybrid management of solar, grid and battery energy "to achieve the most energy-efficient operation", noted the vendor in its announcement late last year. Ericsson also noted that its smart solution, which was used for the launch, delivers "new levels of quality assurance, intelligent administration of various energy sources, full-stack real-time monitoring, plus intelligent energy and service synergy". The two companies will also launch an energy-efficient site providing services in the 2.6GHz band in Guangdong. Find out more.
The number of US households with internet service continues to grow. A recent report from the Leichtman Research Group, of Durham, New Hampshire, shows that 90% of US homes have an internet service of some kind. In 2017 that figure was 84% and in 2007 it was 74%. According to the report, "Broadband Internet in the US 2022", 99% of internet-connected homes now have broadband access. 'Fast' broadband now accounts for 89% of households with a domestic internet service, an increase on the 82% recorded in 2017, and the 53% documented in 2007. The latest annual Leichtman internet report is the 20th in succession the company has produced as it continues to chart the steady uptake of household internet in the US over the generations. The publication contains some interesting little nuggets of information, including the surprising news that 44% of broadband subscribers don't know the download speed of the service that they pay for. That's strange in itself but what is even more remarkable is that, back in 2017, 60% of subscribers did know how fast their connections were. Weird. Meanwhile, the percentage of homes opting to contract for bundled services from a single ISP is in marked decline. Just 40% now do so whereas a decade ago 78% signed up for bundled services. Some 59% of adults with broadband internet service now watch online video content every day. In 2017 the figure was 43% and in 2012 it was just 17%. Meanwhile, 56% of broadband subscribers professed themselves to be 'very satisfied' with their broadband internet access, while 6% were unhappy with it. The study further found that 90% of US households now use a laptop or desktop computer to access services and watch video content – up from the 85% recorded five years ago. As is usual, those in the age group of 65 and above remain the most resistant to the delights and blandishments of the world wide web. Of those not connected to the internet, for various reasons ranging from a lack of broadband infrastructure access to an inability to afford services or because of an innate antipathy to and suspicion of the internet itself, 34% are retirees and pensioners.
If you have tears to shed, prepare to shed them now. The terrible news is that year-on-year figures for the month of December 2022 show the value of non-fungible token (NFT) sales collapsed by 76% to $638m, according to CryptoPresale.com, a site that analyses "the latest crypto presale investment opportunities". Back in July 1965, a certain Mr Bob Dylan (aka the sage of Hibbing, Minnesota) sang, "When you ain't got nothing, you've got nothing to lose." Well, with NFTs consisting of nothing more than a few lines of code floating around in cyberspace there really is nothing to lose because they do not exist in any corporal form. However, punters who paid big bucks for such literally ephemeral assets (in now heavily devalued cryptocurrencies) while blithely ignoring the age-old warning of "caveat emptor", have lost real money. According to CryptoPresale.com, trading volume for NFTs across all sectors has plummeted by 90% year on year, while the number of NFT transactions is down by 38%. Figures provided by CryptoSlam, a site that aggregates and analyses "NFT values, rarity, scarcity, most popular collections, activity history" etc, show that in December 2021 the monthly sales value of NFTs was US$2.8bn. In January 2022, they hit the dizzy heights of $4.77bn. That was the high-tide mark for NFTs and it has been ebbing ever since. Accompanying the massive collapse in sales values, the number of active cryptocurrency wallets (that support the blockchain protocol) are also in precipitate decline. Year on year they are down from 65,000 to 13,000, a fall of 80%. It's the same story with unique buyers and sellers: In just 12 months, the number of unique buyers has fallen from 1.1 million to 469,000, while the number of unique sellers is down by 46% to some 453,000. Meanwhile, CryptoPresales.com separately reports that, during 2022, so-called crypto hackers stole $3.57bn of cryptocurrency assets, more than was nicked in 2019, 2020 and 2021 combined. The hacking of cryptocurrency sites and theft from them is a comparatively new criminal activity. Attacks were first reported in 2011 but they were few and far between. Indeed by 2017 a mere nine incidents were reported, while that figure rose to 132 attacks in 2021 when $2.1bn was stolen. In 2022, 192 incursions were reported in which investors were bilked of the aforementioned $3.5bn. Caveat emptor indeed. We'll end with a short but pungent comment from another sage, one Warren Buffet of Omaha, Nerbraska. He says: "Crypto is rat poison, squared." Yum, yum.
More than 70 Brazilian ISPs, which provide broadband services to more than 10 million customers, have joined forces to launch a new mobile virtual network operator (MVNO) called Tá Telecom that will offer services in all of the country's main metropolitan areas using the TIM Brasil network, reports Telesintese.
SpaceX, Elon Musk's re-usable rocket specialist that also runs the Starlink satellite broadband constellation, has raised $750m in a new round of funding that values the company at $137bn, according to CNBC. Starlink recently reported that it already has more than one million paying customers.
- The staff, TelecomTV
Email Newsletters
Stay up to date with the latest industry developments: sign up to receive TelecomTV's top news and videos plus exclusive subscriber-only content direct to your inbox – including our daily news briefing and weekly wrap.