Scope for collaborative change: Driving sustainability in telecoms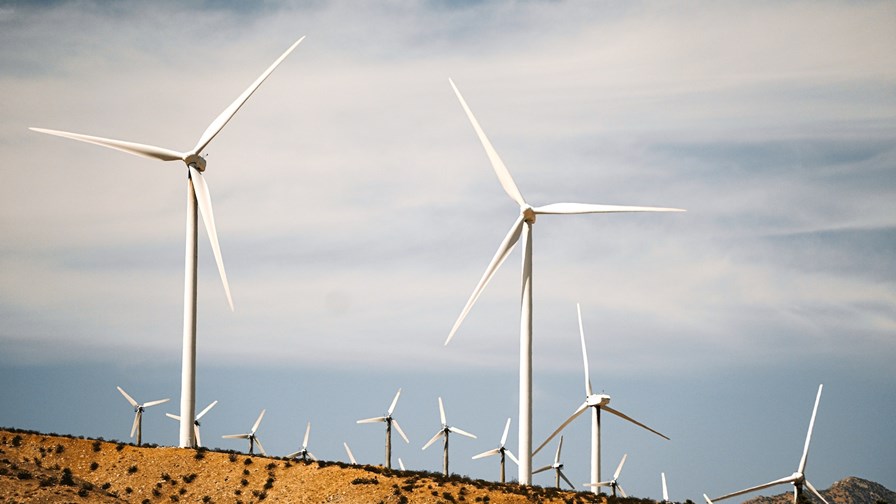 Changes in attitude in the telecoms sector have the potential to bring about significant reductions in energy usage and carbon emissions, but any serious bid for the industry to become more environmentally friendly will need some meaningful cooperation: no one can change the world alone.
Ambitious climate change goals from telecoms operators, vendors and other industry stakeholders come alongside a technology shift that will drive traffic growth and threaten to push up energy usage. But the good news for operators is that the investments they make now in equipment and services designed to help them reach their goals will have a much broader, long-standing impact on their businesses.
Most global telecoms operators have detailed plans to reduce emissions in the coming years. Orange, Deutsche Telekom and Telefonica are among several telcos that have pledged to reach net zero across all emissions – Scopes 1 to 3 – by 2040, for example. Scope 1 and 2 emissions are direct and indirect emissions respectively, generated by fuel usage or the electricity companies purchase to run their networks. Scope 3 accounts for 80% of telecoms emissions, and refers to the entire value chain – from equipment produced by the telcos' suppliers, to emissions generated by products and services supplied to end-users.
"That's where we need to focus our efforts to get to our target," said Orange CTIO Michael Trabbia, speaking about Scope 3 emissions on the sidelines of the NGMN Industry Conference and Exhibition in Paris in September.
Naturally, reducing Scope 3 emissions needs cooperation and technology executives are increasingly looking to their vendor partners for help. "Take advantage of our expertise," urges John Frey, Chief Technologist, Sustainable Transformation, at Hewlett Packard Enterprise (HPE).
HPE is one of several companies in the vendor community to be aiming to achieve net zero across Scopes 1, 2 and 3 by 2040. Meanwhile, partner Intel is looking to achieve net zero in Scopes 1 and 2 by the same date, and is "investing very heavily in Scope 3," says Jeni Panhorst, vice president of the Network & Edge Group at Intel Corporation.
"It's really about driving efficiencies and improvements in the energy efficiency of our own product base such that when our customers build technology solutions they are able to achieve their own goals," she adds. Intel was recently ranked the No. 1 sustainable telco technology supplier out of chipset and component vendors in the ABI Sustainability Assessment: Telco Technology Suppliers report.
The push towards net zero comes at a crucial times for operators, who are busy building out fibre and new-generation mobile networks to support their digital service provider ambitions. Energy efficiency and network investment need to go hand-in-hand.
5G mobile technology has been hailed as more energy efficient than previous generations but, overall, there is a threat that networks could end up using more power. "[5G networks] are efficient in things like bits per bandwidth, or improvement in overall latency," says Jeff Edlund, chief technology officer of the Communications Technology Group at HPE. But these improvements require network densification and a reliance on off-the-shelf IT-based systems, while increased utilisation will lead to heavier traffic. As a result, the shift from 4G mobile to 5G will drive an increase in total energy consumption of between 150% and 170% by about 2026, compared with just under a decade earlier, HPE predicts.
Indeed, despite the perception that heavy energy usage comes mainly from datacentres, globally networks consume significantly more power then datacentres, Panhorst says.
HPE and Intel are working together to help service provider customers with their 5G rollouts, and a key part of that is helping them to meet their sustainability goals.
"Take a data-first approach to the network," advises Edlund. This involves putting intelligence at the network edges and only transporting data and communications back to the core when necessary. Modern software building technologies are also a must; the industry should not "take software that we built yesterday and essentially 'cloudwash' it," he continues. Software needs to be built from the ground up for cloud native services that are deployed as microservices, which are only used when they are needed. Edlund also highlights the need for efficient programming languages to reduce the burden on the infrastructure, enabling it to consume less energy, and continued innovation in compute infrastructure for power reductions.
"Our imperative collectively needs to be to drive sustainability into every byte of data by adding energy efficiency in the network layers, in the hardware, in the software, and also decarbonising the energy we consume," explains Panhorst.
Intel and HPE, along with cloud technology company Robin (now owned by Rakuten Symphony) and Hong Kong Applied Science and Technology Research Institute (ASTRI), earlier this year demonstrated a dynamic AI-based power management solution for 5G core networks, which has the ability to improve power consumption by 30% based on real-world traffic patterns. There are now software ecosystems partners deploying solutions based on that technology. Intel and HPE are also working on extreme edge solutions, such as Iceotope's Ku:l Extreme Micro Data Centre with liquid cooling for edge locations.
"Some of these early proof points provide an opportunity to create motivation and role modelling with the telcos," says Panhorst.
That said, one thing the telcos are currently not lacking is motivation, although it comes in many forms. Finances are a particularly strong motivator at present, with increasing energy prices hitting them hard. When he presented BT's first-half financial figures in November, chief executive Philip Jansen added half a billion pounds to the telco's fiscal 2025 cost-savings plan, citing the need to take action amidst the high inflationary environment, in particular the rocketing energy costs. Meanwhile, Deutsche Telekom made headlines with new pledges to reduce energy usage in Germany by 10% by 2024 compared with 2020 figures, as part of a broader range of sustainability targets. Closing down legacy systems will be key to its plans, but the telco is also talking about making "further progress in decoupling energy consumption from constantly increasing online data volumes."
Some operators are already seeing success in separating traffic growth from energy usage, but adding carbon emissions into the mix is a different proposition.
"The issue is not linked to the traffic. Actually our CO2 emissions are almost independent of the traffic," says Orange's Trabbia. "We managed to keep our electricity consumption almost flat, despite the fact that the traffic has increased by 10 times in, depending on the country, five to 10 years," he says.
Regulation can also be a strong motivator. Intel's Panhorst gives the example of France, where a fairly recent law designed to improve the carbon footprint of the ICT industry requires telcos to publish key indicators on policies for reducing their overall environmental footprint.
It is probably no coincidence then that France's major operators have been among the most vocal on energy usage in recent months, with Orange, Bouygues Telecom and Altice all sharing plans to use less power this winter.
There is also an expectation that operators will explore new technologies to power their networks, with many looking at renewable energy options. In mid-2021, Vodafone famously announced that its entire European operations were powered by electricity from renewable sources, and has since continued to expand its renewable repertoire, testing wind-powered base stations, for example. Meanwhile, this summer Telia announced its latest renewable energy commitment, signing power purchase agreements in Denmark and Estonia that will contribute to the production of solar and wind energy.
And that's before you get to the high-level science-based targets agreed by the ICT industry as a result of collaboration between the ITU, GeSI, the GSMA, and SBTi that will help meet Paris Agreement goals on global warming, and the aforementioned – and related – net zero endeavours on carbon emissions.
But it will take more than lofty aims to bring about lasting change.
"These goals don't drive all the action. Accountability does," says HPE's Frey.
In 2022, HPE required all staff at VP level and above to undertake climate training and, starting in 2023, its executive committee members will have part of their bonus calculation based on them setting low-carbon roadmaps for the parts of the business that they run, explains Frey.
Ultimately for HPE, helping telcos to reduce their carbon footprint will also bring its own down; 65% of the firm's footprint comes from customers using its products.
"We're going to help our customers by leveraging our as-a-service strategy, HPE Greenlake, an energy efficiency portfolio, to partner with them to reduce their own emissions." says Frey. Greenlake reduces over-provisioning, increases utilisation levels, and can cut a customer's energy spend by over 30% over a five-year period, he adds.
This collaborative approach will make all the difference.
"It really requires partnership across the entire ecosystem," says, Panhorst. To give an example, "software partners need to ensure that they are leveraging hardware feature sets that exist in the silicon and in the hardware platforms to take advantage of technology that enables them to lower their overall energy consumption and overall power footprint.
"The operators themselves need to be very transparent with their requirements and their needs, whether they are driven by regulatory requirements... [or] their own net zero goals," she adds. "As we partner together to co-innovate... We need to make sure that all of this is comprehended in the vendor community and all of those requirements are reflected in the RFPs [requests for proposals], the RFIs [requests for information] in order to build out their next-generation networks."
And ultimately, this shared push towards sustainability will benefit operators in a much broader sense, rather than being a burdensome responsibility to shoulder.
"This isn't just about cost and ploughing more dollars into investment in the network just to get to business as usual. This is about using our dollars efficiently to optimise the things that we do today and for the future," explains Edlund.
This modernisation of networks and technologies, with hyper-automation, will help the industry deliver better services, more quickly and efficiently, as well as taking down costs and improving the overall experience. More than just the obvious benefits of sustainability, telcos will also reap the rewards of greater efficiency, responsiveness, and agility, he adds. "You'll find that the investment pays back far more than was ever put into it."
For more information on sustainable IT solutions, please visit hpe.com.
Related Content: How HPE and Intel are collaborating to help mobile operators meet their energy-efficiency goals
Email Newsletters
Sign up to receive TelecomTV's top news and videos, plus exclusive subscriber-only content direct to your inbox.