NGMN unveils network energy-efficiency enablers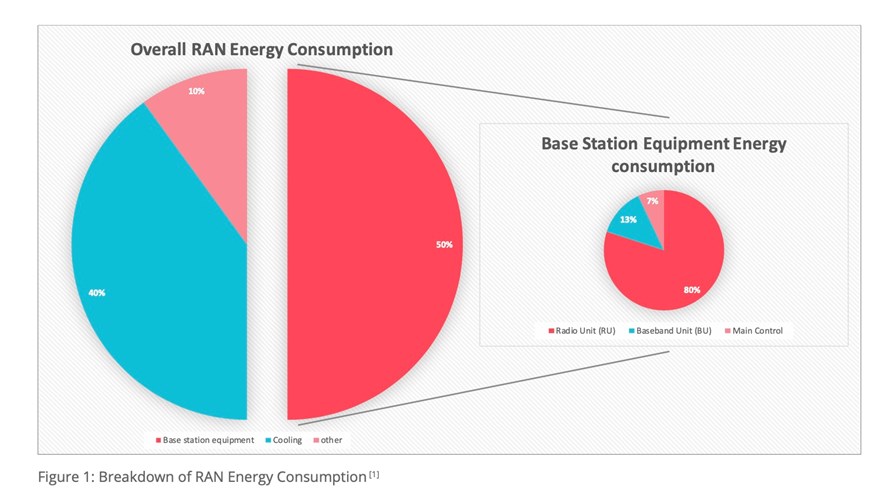 A new report from the NGMN Alliance focuses on mobile network energy efficiency options
It highlights actions mobile operators can take in the short, medium and long term
The alliance calls for further research on the energy-saving potential of key technologies, including machine learning (ML) and cloudification
The use of machine learning (ML) tools, the redesign of cell sites and investment in emerging technologies are among the key approaches that mobile operators can take to improve the energy efficiency of their radio access networks, according to a new report from the Next Generation Mobile Networks Alliance (NGMN).
In its latest report, "Green Future Networks: Network Energy Efficiency Phase 2", the NGMN offers a roadmap for reducing the energy consumption of mobile networks and highlights gains that can be achieved in the short, medium and long term.
Short-term energy efficiency gains can be made by putting an immediate focus on process optimisation, according to the industry body, adding that it is possible to reduce energy consumption in a radio access network (RAN) by up to 10% by "optimally configuring networks to use existing power-saving features". In this scenario, ML tools can be used to calculate the energy-saving potential of various power-saving schemes and identify which processes to prioritise, the report suggests.
Medium-term gains, meanwhile, can be achieved through network engineering optimisations: According to NGMN's report, sustainability-related benefits can be brought about with cell site upgrades and redesigns that help reduce the energy consumption of key components, and maximise the conversion of electrical energy to radio frequency (RF) energy.
"Given that the radio access network accounts for around three-quarters of all mobile network electricity consumption with the base station equipment – composed [of] radio unit (RU), baseband unit (BBS) and main control – accounting for half of the electricity consumption of a typical cell site, a 30% to 40% energy saving per RU could result in an energy saving of around 12% across the RAN," the alliance suggests in its report (see image, above).
In the medium to long term, mobile operators are advised to invest in new technologies to unleash additional energy savings. For instance, given that cooling represents up to 40% of overall RAN energy consumption, the NGMN claims that direct contact liquid cooling (DCLC – a type of liquid cooling that involves running a coolant directly over the server components) and liquid immersion cooling (submerging computer components or full servers in a thermally, but not electrically, conductive liquid) could play a key role in further reducing energy consumption.
In fact, a similar approach has already been explored by major telcos, with UK operator BT showcasing immersive cooling technology at its recent Sustainability Festival – see BT plays it cool with new sustainability solutions.
Furthermore, NGMN notes in its publication that advanced technologies, such as reconfigurable intelligent surfaces (RIS) and distributed (cell-free) massive MIMO, could offer further gains in relation to network energy efficiency in the longer term.
"NGMN's vision is to provide impactful and timely guidance to the industry. With the publication of Network Energy Efficiency Phase 2, we implement that vision. We provide prioritised energy-saving recommendations addressing both the immediate-term and the long-term roles that new processes, energy-saving features and technologies will play in minimising the energy consumption of mobile networks," explained Anita Döhler, CEO of the NGMN Alliance.
According to NGMN's chairman and SVP of group technology at Deutsche Telekom, Arash Ashouriha, reducing the energy consumption of mobile networks is "an important contributor to our journey to become net zero and recently it has become a focus of the industry due to increased energy costs."
In its report, the association urges telcos to review the energy-saving potential of each of the options it has outlined, and to conduct further studies that can assess the possibility for energy reductions that key technologies, such as ML, network disaggregation and cloudification, could enable.
"Studies should be undertaken to review… state-of-the-art… energy management and renewable energy solutions to provide further timely guidance to the industry," the report urges.
- Yanitsa Boyadzhieva, Deputy Editor, TelecomTV
Email Newsletters
Sign up to receive TelecomTV's top news and videos, plus exclusive subscriber-only content direct to your inbox.