US election: Facebook and Google offer guidance for the final journey through the ballot paper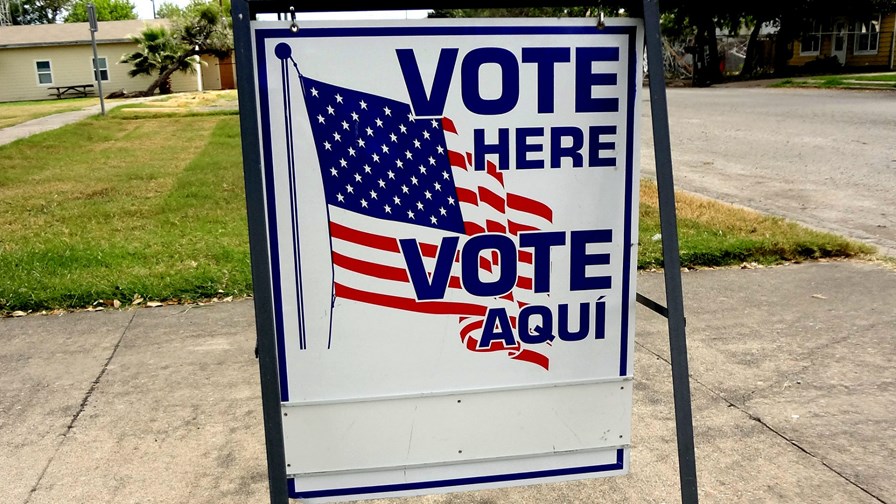 Google and Facebook see a role guiding the democratic process
Both social media giants are trying to simplify ballot complexity
Claim nonpartisan positions
Both Google and Facebook have stepped up to the civic responsibility plate for the US presidential election, positioning themselves as nonpartisan information providers to help guide voters through the considerable complexity they're likely to face on the ballot paper: all via their mobile phones or computers.
Obviously, both organisations are in the conversation game - the more conversation takes place on their sites, the better. So they've been streaming the big presidential debates and Google has created an Election Spaces feature on YouTube for election content of all sorts. But for the final polling day spasm, both companies are planning to be right in there, curating the journey and easing the decision process for users.
Our non -US readers may be only vaguely aware that it's not just the new president that gets elected this November. There are House of Representative and Senate elections in each state; Governors and Lieutenant Governors; local officials and even referendum questions.
This makes for a complicated trip to the polling station and may account for the fact that voter turnout for the presidential elections in the US is usually surprisingly low.
So as in many other countries, one of the main tasks for a political party in the run-up to the presidential election, is to forge a plan to "get out the vote" - especially a vote that might be heading in their own directions if their 'ground games' are played correctly.
But there's more to motivate drumming up votes than simple partisanship. Many people in the US worry about what a very low turnout might do for the legitimacy of the eventual winner or winners and ultimately for the entire system, especially during a period of deep division such as we're seeing at the moment.
Both social media companies (unlike the 'traditional' 'media) are anxious to avoid charges of bias so are stressing the nonpartisan nature of any information they cough up to help voters 'navigate' through the ballot paper.
Facebook
Facebook has this week unveiled a feature to help its users create a 'voting' plan, not just for the Trump v. Clinton bit but right down to local level where users can reveal their address to Facebook and it can give them all the detail about what's going to be on the ballot for their local area. The idea is that they can diligently collate information, make searches, message each other and so on, and thus be prepared to make the right choices rather than just make up their 'down ballot' picks on the spot.
In some places voters can't take a telephone into the polling booth so must print out their 'plan' before going in.
Facebook says its data is guaranteed clean and fair since it's being gathered by the nonpartisan Center for Technology and Civic Life. And, just to avoid suspicion of any wrongdoing, the candidates for each race are presented in random order. Users can also audit each candidate's positions, posts and statements.
Google
Google has been stressing the 'every vote counts aspect', pointing out in a recent blog the regularity of ultra-close voting in the US. Like Facebook it's keen to provide all the key information that will help voters navigate the ballot. "From President and Vice President, to Congressperson and County Commissioner, a simple search for "who's on my ballot" will help you find info on the candidates, as well as detailed information on your state's referenda. You can tap on a candidate's name from your ballot to find information about them, including their party and website," it says.
Google is naturally keen to create the final journey via its maps and is providing a polling place location finder as well as voting ID requirements in each state and county.
Again Google is anxious to stress the nonpartisan nature of its information providers. After all, who wants to end up being accused of being part of a 'new media' conspiracy to steal the election?
Email Newsletters
Sign up to receive TelecomTV's top news and videos, plus exclusive subscriber-only content direct to your inbox.