On the road again: Google gets a better camera to shoot a higher res Street View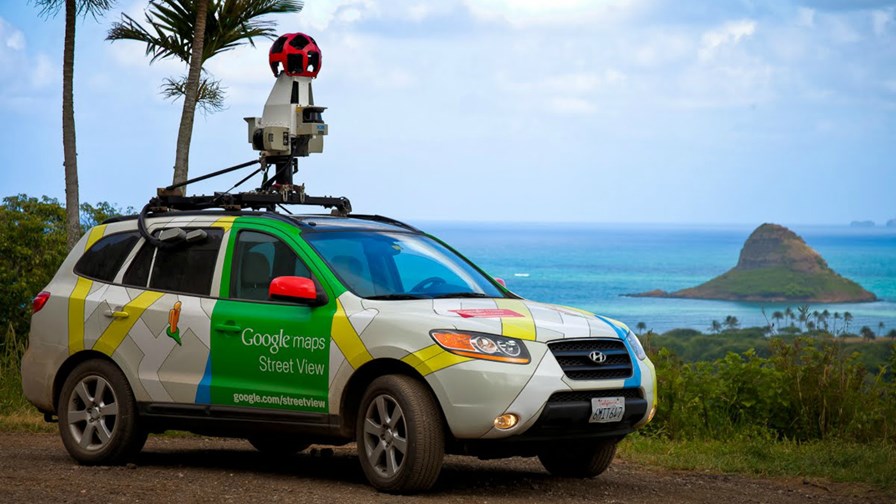 Google is giving Street View a high res revamp
Greater resolution married with machine learning will see it index all sorts of new information
It will help virtual assistants answer ever more (and ever more vague) questions
Like many people, I've come to rely on and even love Google's Street View. I use it to dry run addresses before I make a journey (just in case they're hard to find); I check out holiday destinations to see if they're as good as the brochure says they are; I find dwellings I used to live in to see how they've changed. Sometimes I just land myself on a random street in a random place and have a look around. I'll bet I'm not alone.
Now all these activities are apparently about to get a quality boost as Google hits the road with new cameras atop the by now famous Google camera cars. People, it says, are always asking about street names and shop signage. The current system does allow the user to zoom in on indistinct lettering or other details, but the greater the zoom, the more blurred the target becomes.
It claims the new system is designed to take clearer, more colourful images with less visible seams between each frame - all to meet the more demanding expectations from Street View's users and Google rather implies that it's going to all this trouble so that street signs and shop branding is easier to decypher.
In fact its recognition software will enable it to gather a vast new layer of valuable information by applying some machine learning to the high res images. Slightly unexpected data, such as a shop's opening hours, the name of the proprietor or even the establishment's menu hanging in the window can be sucked up and indexed.
Inferences may also be made (and this is where some observers begin to get nervous). It would be possible for Google to predict demographics in a particular area (income, race and so on) by mashing some of its geo-anchored camera info with other sources. Data derived from images could determine socio-economic status in different areas by analysing cars and their ages, for instance.
That will lead many to ask, does my neighbourhood have a right to privacy, or just me?
Google also expects to have to serve up ever more conversational answers as more use is made of virtual assistants. Mixing in visual info might might provide a deeper understanding of what's actually in the user's geography. For instance, "What's that little Asian restaurant on the corner called?" could return a meaningful answer if there are only 5 asian restaurants close by and only one on a corner according to Street View.
Once completed the new Street View camera roll-out will represent the first major update to the system in eight years.
Email Newsletters
Sign up to receive TelecomTV's top news and videos, plus exclusive subscriber-only content direct to your inbox.