Happy smiling people: Google launches its video calling app for Android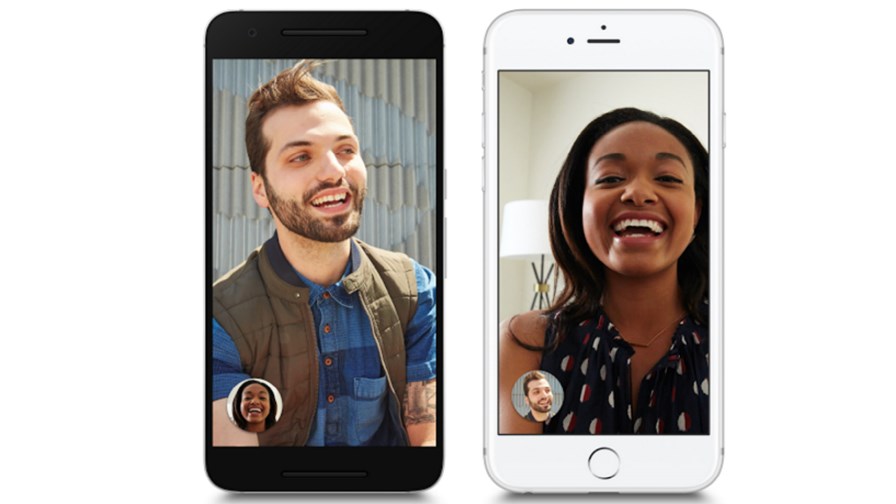 Google launches its long-awaited video calling app for Android
Has aimed for ease and simplicity
Works seamlessly across cell and Wi-Fi
Google has now launched its Facetime equivalent for Android - Duo - which it describes as a "simple 1-to-1 video calling app for everyone". It will be free to download over the coming days as Google rolls it out to both Android and iOS.
Google has (no doubt after much research and bitter experience having tried to get its Hangouts video service to really take off) come to the conclusion that an expectation that a video call will demand "faffing about" is the reason that nearly half of smartphone users never make them. So it's gone to great lengths to make Duo very simple.
This is a "no mess, no fuss" affair designed to compete, not so much with other apps (such as Facetime), but to match standard phone calls by being just as easy to invoke. Google has avoided getting fancy with Duo. It apparently just wants to have the best, most reliable and focused service it can engineer. There's no cunning engagement scams - the idea is to make the Android platform that little bit better, little bit more valued, little bit harder to leave.
So although the user is required to download an app (perhaps this will change up the track and Google will embed the software in the OS) there is an automated registration process and after that the application uses the existing list of contact numbers on the phone and invites the caller to tap on the face of the callee. That's it.
There is one neat feature though - called 'Knock Knock'. it lets the callee see live video of the caller before pick-up "giving you a sense of what they're up to and why they want to chat" says Google.
So what about Hangouts, Google's long-serving desktop oriented video calling service? That stays on the desktop to serve business users. Duo is, by contrast, dedicated to mobile devices only.
For telcos the development probably doesn't change much: it's just another communications option for smartphones that are already brimming with them via Facebook, WhatsApp and so on.
Except..
Google says it's engineered the service to work across all sorts of connections (good and bad) and to adjust itself to changing network conditions, "gracefully reducing the resolution to keep the call going smoothly."
It can also switch between Wi-Fi and cellular data automatically without dropping the call, so the promise is of full hand-off from one network type to another. That capability is just what you'd need to make Android phones a natural for Project Fi, Google's WiFi oriented MVNO.
The promise of Fi is for easy roaming between WiFi networks with cellular picking up the heavy lifting when the WiFi signal gives out.
Oh, and Duo calls are end-to-end encrypted (see Martyn Warwick's story today - EU to beef-up or water-down online privacy and security? Depends on how you look at it).
Email Newsletters
Sign up to receive TelecomTV's top news and videos, plus exclusive subscriber-only content direct to your inbox.