Does Google have the enterprise in its sights with Chrome OS?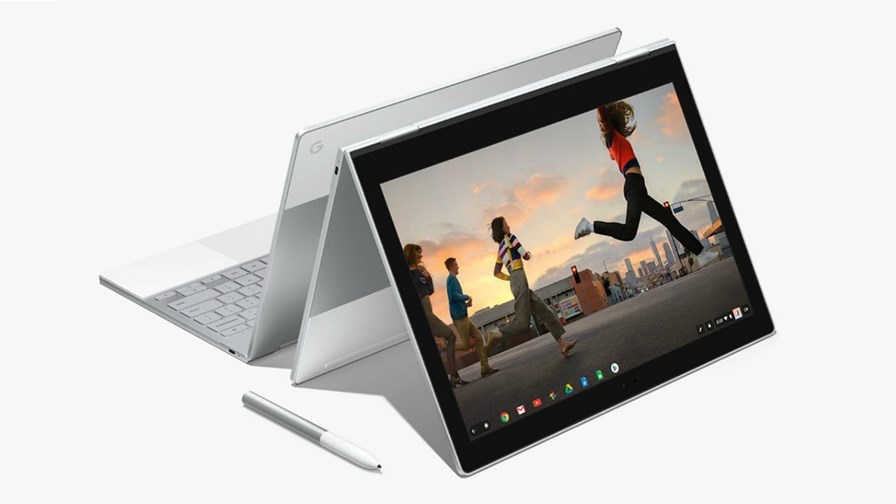 There are signs that Google is readying its Chrome OS environment for the 'big push' towards its ultimate destination - the enterprise market. Just to play devil's advocate I'll lay out why I think it has a good chance of getting there.
First, cards on the table. Yes I've been one of a small band of Chrome OS enthusiasts from the very start. So long ago that my first stories were posted on our last website, so I certainly can't be trusted on this subject... at all. I've bought three Chromebooks for myself and sundry more for relatives - all of mine still work. So I'll just assemble my evidence and leave it at that.
First: why it matters to telecoms. Chromebooks are going to take a significant share of the enterprise market and because of the importance of their sustained data connections, many will likely come with embedded 4G and 5G. Further than that they both rely upon and boost the growth of cloud-based services. All good tectonic plate shifts for telecoms.
Most recently, several things have happened to advance the cause.
Google has brought out the Pixelbook - a $1000 laptop obviously aimed at business persons and laying claim to the space now occupied by Macs and laptop PCs. The Pixelbook is spec'd and priced for that market.
Every month that passes sees a strengthening of the integration story around Android and Chrome OS as more Android apps become available for more Chromebooks. This means that more complex applications can be added to the Chromebook if required
Google has participated in funding Neverware, an outfit which has developed an interesting cuckoo strategy for slightly old and tired PCs and Macs - developing new versions of Chrome OS that can be downloaded and installed so that the computers and their peripherals can essentially become chromebooks and enjoy most of the security and other advantages that Chrome OS provides. That can only mean that Google plans to support Neverware from its own Chrome OS platform - providing the OS and security updates as it does for all the Chromebook OEMs. This increases the motivation for enterprises to adopt Chrome OS - they can re-use existing PCs and laptops with a single download.
You can call it a tipping point if you like, but IDC reckons Chrome OS has scraped a 5 per cent share of the PC-type market and stands to get up to and beyond 5.5 per cent next year. That might sound like peanuts, but it's a bigger share than Linux won before it fell back.
It's got this far largely because of Google's success in US schools where it surpassed Apple last year, dethroning the classroom king. As Apple discovered, classroom share is an excellent long-term investment. It means potential employees come out of school familiar with the Chromebook and its ways.
Just to emphasise at this point. The key to trying to work out why a laptop with a dedicated browser on it and nothing else should be adopted by enterprises has very little to do with the traditional marks and measures of the PC and much to do with manageability and, above all security.
Email Newsletters
Sign up to receive TelecomTV's top news and videos, plus exclusive subscriber-only content direct to your inbox.