Huawei launches GigaGreen radio to empower green & premium 5G networks
[Dubai, UAE] Huawei launched next-Gen GigaGreen radio at the All Bands to 5G Summit held during the Global Mobile Broadband Forum (MBBF) 2023. Attending the summit, Richard Liu, president of Huawei Global Carrier Marketing & Solution Sales Dept, highlighted the necessity for new GigaGreen radio: "Four years of 5G's commercial success stands as a testament to the critical role of green solutions. To help carriers amplify monetization success, we provide the new GigaGreen solution to improve their networks in performance and energy efficiency while catering to optimal experiences."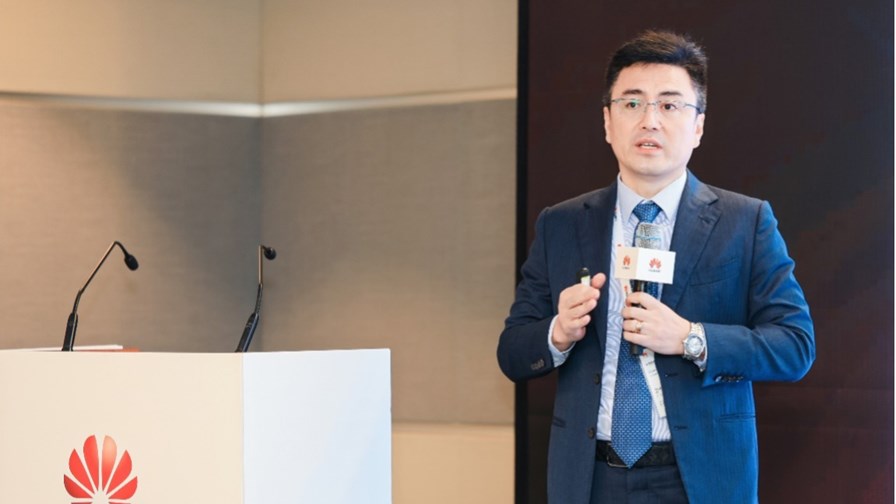 Richard Liu delivering a speech at the All Bands to 5G Summit
GSMA, Ookla, and pioneers from various emerging service sectors, such as VR cloud gaming, 3D video, and RedCap, shared their expectations for premium 5G networks at the summit, noting that new services require not only fast downlink, but high uplink, low latency, and more extensive coverage to have smooth, immersive HD experiences and ubiquitous 5G connections. Ookla highlighted the Game Score to measure mobile gaming experience and emphasized the importance of deploying local edge computing servers, rolling out 5G SA, and planning 5G-Advanced (5.5G) to enable lag-free mobile cloud games.
Leading global carriers shared their success stories regarding 5G network construction and stated that 5G cross-generation experience and continuous coverage are essential in order to quickly acquire 5G users and achieve 5G business success. Considering the higher network requirements of new services, the next phase of network construction will focus on 5G networks that feature ultimate downlink experience, high uplink, low latency, and seamless coverage. Through innovations in ultra-wideband and multi-antenna technologies, network capabilities can be comprehensively improved to evolve 5G from fast to best.
At the summit, Wang Shikang, Vice President of Huawei Wireless FDD Product Line, unveiled new FDD GigaGreen Radios. Using Gigaband ultra-wideband and multi-antenna technologies and breakthrough materials, algorithms, and architectures, this solution offers Gbps experience and supports simplified deployment and "0 Bit, 0 Watt" energy saving, enabling a number of products, such as 4T4R, 8T8R, and Massive MIMO, to work with industry-leading true-wideband PA and FDD beamforming technology. This helps carriers achieve superior performance and simplified multi-band deployment. As such, service-load-based RF power management is possible, reducing power consumption by 30% compared with the previous generation. Thanks to its strong capabilities to significantly improve performance and coverage, GigaGreen enables new bands in networks without increasing power consumption or reconstructing sites. This boosts investment efficiency while driving all bands to 5G/5.5G for consistently premium 5G networks.
Email Newsletters
Sign up to receive TelecomTV's top news and videos, plus exclusive subscriber-only content direct to your inbox.