Gartner champions the use of Digital KPIs to drive transformation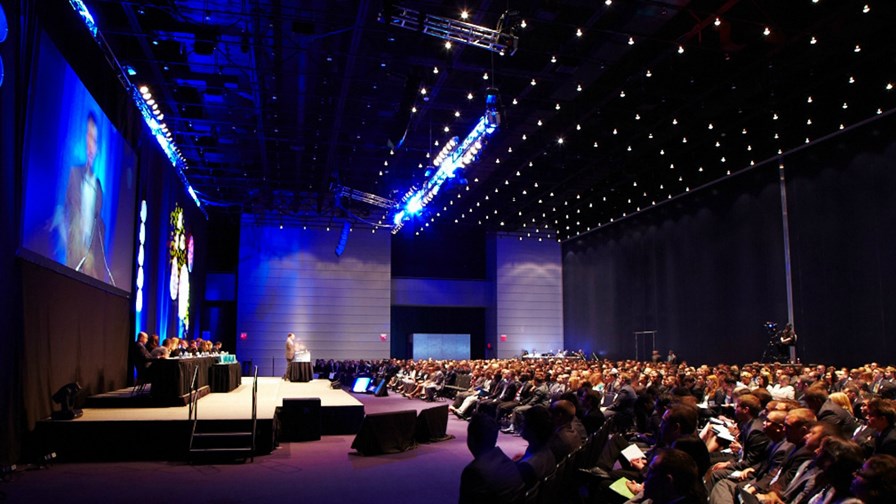 Business leaders agree companies must 'pick up the digital pace'
Transformation is best used to invent something entirely new
AI will be critical to solving digital security, HR and IoT challenges
According to Gartner, digital disruptors are emerging in all industries and CIOs will need to step up to the plate to embrace digital transformation - their companies are depending on them. Gartner is presenting its transformation findings at the Gartner Symposium/ITxpo in Orlando this week and says that the need is urgent.
Gartner reckons that once digital revenue for a sector hits 20 per cent of total revenue, digital transformation can't be stopped, so it had better be executed properly.
According to Peter Sondergaard, executive vice president and global head of Research, "Digital disruptors serve unmet customer demand. They find ways to use excess capacity in the supply chain, exploit new platforms for awareness and marketing, and they also capitalize on new distribution channels," Mr. Sondergaard said. "Digital also exposes the weaknesses of incumbents."
Gartner thinks a lot of faith should be placed on what it calls 'Digital KPIs' (key performance indicators).
According to Mr Sondergaard these should become the 'enterprise compass', and be "built into the performance objectives of every leader in the organization and these digital KPIs must measure leading, not lagging, indicators.
"The large ecosystem players measure themselves by the number of registered partners in their ecosystem," he tells his audience. "You might measure how many ecosystems you participate in, and the conversion rates in each. Digital allows for deeper, outcome-driven measures, and they apply to all industries."
Gartner says its data shows that two-thirds of all business leaders believe that their companies must pick up the pace of digitalization to remain competitive. The new breed of CEO believes their companies must use technology to gain a competitive advantage.
"That puts CIOs in the spotlight. You play a part in the digital transformation," says Sondergaard. "But it does not mean the exact same thing to every CIO. To meet the digital challenge, you must understand both what will be expected of you, and what you truly aspire to be."
Three Situational Roles for the CIO
Gartner says that within the enterprise, on any given day, and with any given partner, the leadership the CIO provides may vary. There are three situational roles for the CIO that include: a partner CIO; a builder CIO; or a pioneer CIO.
The IT Partner CIO is expected to operate in a more transactional way, with a focus on managing services, core IT, value for money, while also preparing for digital.
The Digital Builder CIO is designing and enabling new products and services, and working with others across the enterprise.
The Digital Pioneer CIO is acting an entrepreneur, leveraging technologies to build new capabilities, new business models, and new revenue streams to achieve digital value and scale.
"The digital value may be either optimization – just efficiency – or full transformation in the form of growth. It is best used to invent something entirely new," Mr. Sondergaard said. "This is critical because if your organization is not creating new digital business models, or new ways to engage constituents or customers, you are falling behind."
Having the Talent to Succeed
Looking ahead to 2018 and beyond, Gartner anticipates three high demand skills:
Artificial Intelligence (AI)
Digital Security
Internet of Things (IoT)
"We believe that AI will be critical to solving both digital security and IoT challenges," Mr. Sondergaard said. "It will be an essential defense, creating a continuously adaptive risk and trust response. So, prioritize your investment in AI, beginning at the top with AI capable leaders."
Many enterprises will not be able to hire the people necessary in AI and security to drive digital transformation. There is a shortage of qualified candidates in these fields. CIOs will need to partner with their human resources organization to find a solution, and that will include leveraging AI.
"CEOs who are making a priority of digital are challenging their Chief Human Resources Officers with creating an appealing digital workplace environment that will attract and retain the best people," Mr. Sondergaard said. "The solution for CIOs and their HR partners is AI. About 10 percent of CIOs are now using AI in the recruitment and talent management process. It will help you find people, and it will help you develop your people. It allows you to combine the best capabilities of humans with the best capabilities of machine learning systems."
Email Newsletters
Sign up to receive TelecomTV's top news and videos, plus exclusive subscriber-only content direct to your inbox.