Will the US IPO be an 'Open Sesame' for Alibaba to compete head-on with Google?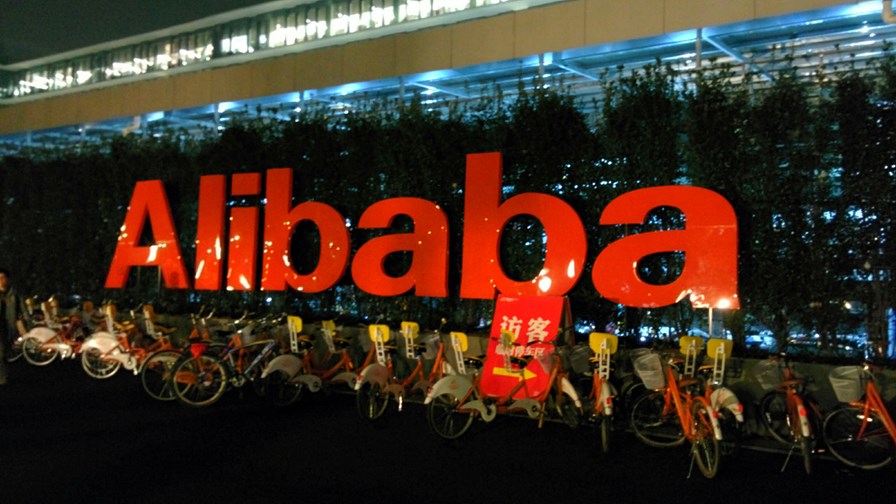 Having decided to go public in the US (rather than in much closer-to-home Hong Kong) the Alibaba Group, the huge Chinese e-commerce and Internet company is going to have to publish a prospectus that will reveal a lot more about the company than has ever been known publicly before.
The upcoming IPO is being touted, at least by those with some big fat fees to charge, as being one of the biggest ever public offerings since, well, since the last biggest one ever. And by launching the floatation in the US, Alibaba will have to make a series of regulatory filings with the US Securities and Exchange Commission (SEC) that will have to include not only fuller details of the company's revenues and cash reserves but also a more transparent breakdown of those businesses and divisions that make money and those that don't. In other words, the stage will, for the first time, have to be cleared of at least some of the smoke and mirrors.
So, what do we know about Alibaba as stands today, wreathed in fog of sweet-smelling incense that, some think, might mask a different odour? Well, simply put, Alibaba is a national and international phenomenon. It has the biggest Internet presence and the biggest, most popular web site in the People's Republic.
It is estimated that China has some 580 million web users - that's double the number in the US - and Alibaba is believed to have at least 90 per cent of the market. More and and more subscribers sign-up for service every day and Alibaba is growing faster than any and all comparable organisations in North America and Europe - and indeed in the rest of the world.
Alibaba's business model might be a messy mish-mash copycat cobbled together from several tried and tested western ones but it works and is making money. In essence it's a combination of Amazon, eBay and PayPal with a a bit of Google-ishness thrown-in.
This allows Alibaba to sell goods and services on a peer-to-peer basis pretty much like eBay. Additionally it is selling stuff via big retailers, pretty much like Amazon. (Incidentally, it is rumoured that Alibaba keeps much of the Chinese logistics industry in business as more than half the parcels and packages shipped annually in China are Alibaba deliveries).
Alibaba also operates an online payments system and service, AliPay, which is pretty much like PayPal. But, while Amazon and eBay make money from facilitating transactions, Alibaba doesn't. It makes its money from advertising, pretty much like Google.
So, it's all a bit of an opportunistic fudge, but it's a working, lucrative opportunistic fudge that is churning-out cash and profit.
The Yahoo! factor
Now, to add a little spice to the mix, let us not forget that Yahoo still owns 24 per cent of Alibaba, although it has agreed to cut this to 10 per cent. The relationship between the two companies has been less than harmonious in the recent past, and despite the fact that the CEO's of both companies have a history of going for one another's throats, Yahoo, as a major shareholder in Alibaba. has to make regulatory filings of its own in the US. These indicate that in Q4 of the last financial year, Alibaba must have made at least US$1.4 billion in profit.
So, the big questions are, how much will the Alibaba float value the company at, and what will be the effect of the launch on the markets in the US and Hong Kong? The latest news, according to the Wall Street Journal, is that "Alibaba Group Holding Ltd. is working on a plan that could make its initial public offering the largest in history."
It seems that Alibaba wants to put some new stocks on the table, a move that would enable the company to raise extra money for itself as well as its extant investors such as Yahoo and Softbank. Optimists say this strategy could push the IPO beyond the $20 billion barrier and allow Alibaba to expand well beyond China and even take on giant rivals such as Google. Maybe.
Meanwhile, estimates of the market value of Alibaba vary by hundreds of billions of dollars. Analysts' notes say it is worth $115 billion at the low-end to $245 billion the high-end with the consensus reckoning the company is worth $160 billion. To put that in perspective, Amazon is valued at $155 billion.
The Alibaba floatation comes at a time when, although the US IPO market for tech companies is still powering ahead at a rate not seen since shortly before the bursting of the first dot.com bubble, investor sentiment is swinging, with decreasing periods between oscillation, between over-exuberance based on the possibility of of quick profits and fear that another tech bubble is inflating far too fast and another crash (or at least severe market correction) is looming.
It's difficult to call this one but at the least the floatation shows that the world still looks to the US for the strength and resilience of its capital markets, the wealth of institutional investors and the tried and tested (and often found wanting, it has to be said) financial institutions and systems.
And, for the analysts, the investment banks and investors it's also a matter of the devil you know rather than the devil you don't. It demonstrates that the markets continue to believe that, for now at least, America rather than China remains the natural home of the huge IPO. Wall Street and the New York Stock Exchange still reigns supreme.
That might take some of the shine off Hong Kong for now, but with the world's second-biggest economy on its doorstep, it will soon polish itself back up.
Email Newsletters
Sign up to receive TelecomTV's top news and videos, plus exclusive subscriber-only content direct to your inbox.