BT relaxed about its financial performance, as it focuses on UK consumer broadband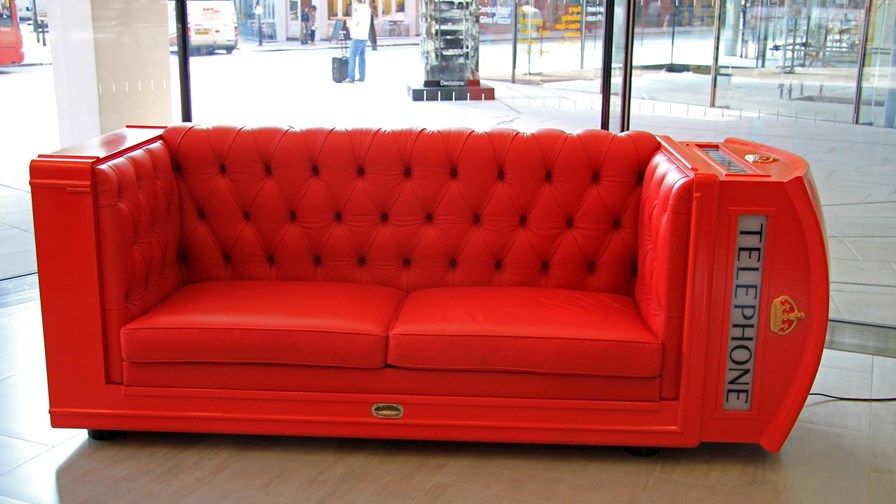 UK telco BT released its Q2 and half year results this morning, showing fairly flat revenue and profitability year-on-year – revenue was down 2 per cent at £4.4bn and ebitda up 1 per cent at £1,5bn – both slightly higher than market expectations.
The UK domestic market is now at the heart of BT's operations though, with its massive investment in sports content helping to generate growth in high-speed fibre connections. It added 38,000 TV customers in the quarter, mainly due to the attraction of live Premiership football matches. Now in its second year, BT Sport has reported audience growth of around 45 per cent, with a peak audience of 1.25m for the opening league fixture of the season.
Back in the summer, BT ran into the inevitable backlash over just how the economics of BT's Digital Services Provider strategy works out. As TelecomTV said at the time: "In France, a 'football tax' is something the government slaps on footballers for earning too much money. In the UK, it's something the dominant telco slaps on all its subscribers (allegedly) so that it can afford to keep on buying UK football rights to dangle in front of more potential broadband subscribers."
Still, the strategy appears to be working; the UK remains a competitive market and consumers have a choice of broadband provider.
"Our Consumer business continues to perform well thanks to the impact of BT Sport where Premier League audiences are up around 45 per cent on average," said Gavin Patterson, Chief Executive of BT. "Fibre is also driving growth with one in three of our retail broadband customers enjoying super-fast speeds."
BT says it has now passed more than 21m premises with its fibre broadband network, and that Openreach achieved 344,000 fibre broadband net connections, 9 per cent higher than last year. It says that around 3.4m homes and businesses are now connected, representing 16 per cent of those passed. BT added 203,000 retail fibre broadband customers in Q2, bringing its total to more than 2.5m. Overall, the UK broadband market (including xDSL and fibre) grew by 182,000, of which BT says it has a share of 88,000 or 48 per cent.
Overall ARPU from its Consumer division increased 7 per cent year-on-year to £404. It noted that its Consumer operating costs were flat as higher costs related to BT Sport programme rights charges were offset by its cost transformation programmes. Capital expenditure reduced 13 per cent, after last year's mammoth investment in setting up BT Sport.
Elsewhere at BT…
"Further improving customer service remains a priority and Openreach is recruiting an additional 500 engineers to help us better serve our customers," Patterson added, aware that regulator Ofcom is none too pleased with the performance of Openreach.
At the end of last year, Ofcom warned Openreach to sharpen up its act and respond to customer problems and installations without unnecessary delay. With the publication of a critical report by Ofcom a few months later, BT went on a charm offensive and announced a major new recruitment drive.
BT Global Services is still the telco's biggest revenue generator, accounting for £1.6bn of sales in Q2, although it was down 5 per cent from last year, mainly due to lower sales to the UK public sector outweighing growth elsewhere in the world. Openreach is next with £1.2bn (and a sizeable profit margin that netted the telco £627m in the quarter), followed by Consumer with £1.1bn of revenues (up 7 per cent year-on-year).
BT is also fighting a battle with mobile operators over termination charges. It will soon start the process to recover money that was refunded to the mobile operators as a result of an Appeal Court ruling, which was subsequently overturned by the Supreme Court, as well as claims for other historical termination charges.
Email Newsletters
Sign up to receive TelecomTV's top news and videos, plus exclusive subscriber-only content direct to your inbox.