Divisive Ajit Pai confirmed as FCC chairman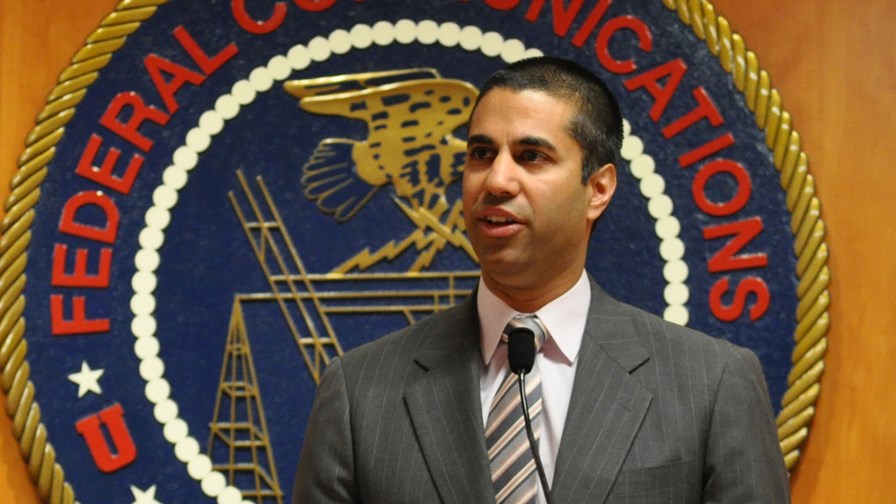 Ajit Pai confirmed for further FCC term
Despite stinging criticism Pai wins easy confirmation
Is expected to continue to roll back net neutrality
The US Senate has just confirmed FCC acting chairman, Ajit Pai, another term on the FCC, (now as chairman) thus setting the US communications scene up for five years of highly partisan Trumpish rule. The FCC and the US telecoms industry and its users can look forward to more wild swinging of the chairman's 'weed whacker' as he clears away the regulatory undergrowth.
Not that Ajit Pai wasn't expected to have his Trump-proposed chairmanship endorsed by the Senate - it was very much a foregone conclusion.
So what happens now? In all likelihood Pai will continue to spearhead two massive deregulatory changes (and a host of smaller ones). First and foremost he has undertaken to 'roll back' net neutrality. To get there he will end the classification of internet access under Title II and thus deregulate the behaviour of broadband access providers.
This prospect has gone down well with the telecoms industry and the Republican party, less well with the broad IT industry (which doesn't relish Pai's clearly pro-telecoms stance) and not at all well with Democrats, public interest groups and what's known in the US as the liberal establishment.
One of the many partisan voices speaking out against the Pai chairmanship, was Tom Udall, Senator for New Mexico.
As both chairman and commissioner at the FCC, says Udall, Pai's not been a vigorous watchdog for free speech - one of the important functions of the FCC. Far from it. Udall says the chairman has refused to disavow President Trump's attacks on outlets like CNN and the New York Times and his characterisation of the US mainstream media as purveyors of 'fake news'.
Worse from a telecoms perspective, Udall claims Pai has "opposed policies outright [designed to] ensure that underserved communities get access to essential technology."
And then of course there's Pai's blatant siding with big business and his non-support for net neutrality.
"As a commissioner Mr Pai voted against the pro-consumer [net neutrality] measure," says Udall. "And as Trump's chairman he has now moved to dismantle it. The American people are outraged [at this]. The commission has received a record 22 million comments on that regulatory proceeding, heavily in favour of retaining net neutrality which the chairman has chosen to ignore."
All this is a familiar charge sheet.
Meanwhile from the other side of the telecoms divide, corporations and industry bodies have been keen to ingratiate themselves with the new chair.
"5G Americas applauds the confirmation of Federal Communications Chairman Ajit Pai to a new five-year term. 5G Americas has appreciated Chairman Pai's regulatory philosophy and understanding of the competitive market dynamics in mobile wireless as the industry progresses toward 5G. In particular, 5G Americas is encouraged by Chairman Pai's vision of the importance of 5G to operators, manufacturers and all U.S. citizens."
The CTIA President and CEO Meredith Attwell Baker, was equally congratulatory. "Chairman Pai's continued leadership and expertise is essential as we transition to next-generation 5G wireless networks. He understands the need for smart policies to spur investment, innovation and growth and the importance of America continuing to lead the world in wireless."
Email Newsletters
Sign up to receive TelecomTV's top news and videos, plus exclusive subscriber-only content direct to your inbox.