FCC gets tough on wi-fi blockers, Verizon shuts streaming video service, and is HP about to split into two new companies?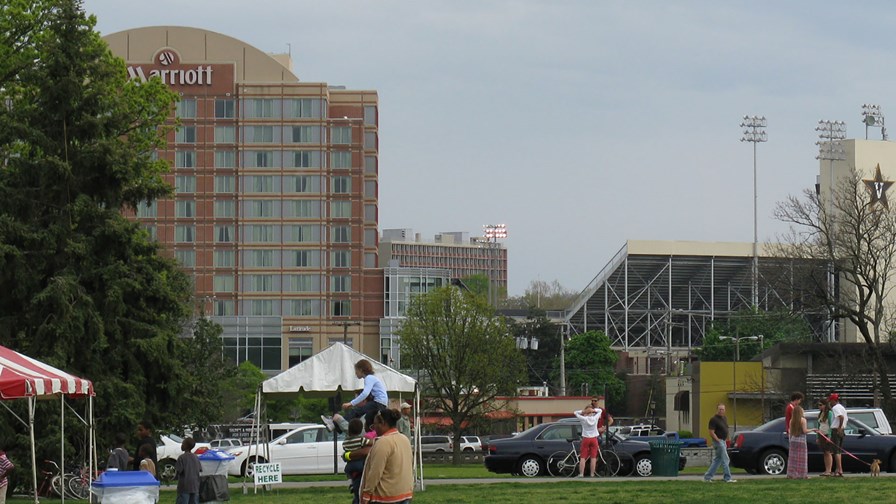 A technical problem with our email service meanth that some subscribers did not receive our 7am Briefing email today, so we've reproduced it here on the site. For those of you who haven't yet subscribed (it's free), you can sign up right here on the site, and receive your daily dose of essential news headlines every morning at 7am UK time.
FCC: The US regulator fined Marriott Hotels $600,000 for unlawfully jamming personal wi-fi hotspots in its Nashville convention centre, effectively forcing visitors away from cellular and onto its own (no doubt expensive) wi-fi network.
Verizon: The US telco is to close its VOD service, Redbox Instant, citing lack of customer demand. The service was launched in 2013 as a partnership with Outerwall's Redbox video rental company (known for its kiosk-based retail operation) to compete against Netflix.
HP: Is HP about to split in two? The WSJ reports that the company is planning to divide into two businesses: one focused on PCs and printers, the other on enterprise and corporate services. It suggests an announcement could be forthcoming later today.
Broadband: UK regulator Ofcom reports that average broadband speed delivered by cable services is now faster than that of fibre for the fist time in the UK (43.3Mbit/s compared with 42.0Mbit/s). Average 'superfast' speeds remained stable over the past 6 months at 47Mbit/s.
Yahoo: Is Yahoo about to invest some of its Alibaba IPO proceeds by buying into picture-based messaging firm Snapchat? The WSJ believes so, suggesting to may invest $20m in the start-up company, which is now valued at around $10bn.
Microsoft: Legal documents related to a lawsuit between Microsoft and Samsung in August have now been unsealed, showing that Samsung paid Microsoft $1bn per year for Android patent use. Microsoft's purchase of Nokia Devices led to Samsung declining to make further payments.
Sprint: The US mobile operator is to lay off jobs this month as it seeks to reduce costs, according to a filing with the SEC. The company expects to recognise a charge of $160m in Q2 for severance and related costs. It is the second such announcement this year.
HTC: The Taiwan-based handset company reported better than expected Q3 financials, showing unaudited revenue of $1.37bn (down from $1.54bn in Q3 2013) and operating profit of $5.2m (compared with an operating loss of $98m a year ago).
TomTom: We missed the press announcement for this, but spotted on CrunchWear. For all you golfers out there, satnav specialists TomTom have released a smartwatch, specifically for use whilst playing golf, with info from 34,000 courses and GPS for distance measurement.
From TelecomTV...
NFV: Special Video Feature – filmed at ETSI NFV ISG #7 meeting, Santa Clara. The NFV ISG is not your 'bog standard' standardisation process but, as one industry insider described it, possibly the largest RFP process the industry has seen. Martyn Warwick talks to some of the distinguished participants about why it appears to have worked and where the ISG goes from here.
Messaging: A new study in the Journal of Children and Media explores teenagers' use of text, language differences between sexes, and overall gender identity through focus groups. In particular the authors fastened on what, with academic coyness, they called the "negotiation of the choppy waters of 'flirt, hook-up and break-up'? as experienced by the US teen.
Spectrum: A new report from the mobile trade association GSMA suggests that Egypt needs to develop its mobile broadband opportunities if it is to benefit from associated economic gains. With one of the world's lowest levels of spectrum assigned to mobile and a limited fibre capacity, the report calls for a change of regulatory policies to aid mobile operators.
Email Newsletters
Sign up to receive TelecomTV's top news and videos, plus exclusive subscriber-only content direct to your inbox.