Connectivity-as-a-Service without a mobile operator in sight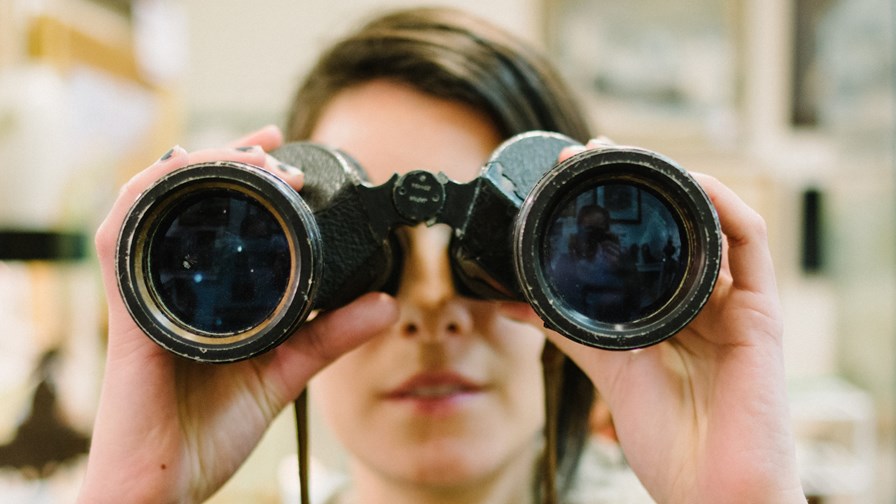 Vilicom partners with Mavenir for operator-agnostic indoor networking
Federated Wireless offers private networks via Amazon, Microsoft marketplaces
Telcos again risk being overlooked by a large swathe of potential customers
More companies have made moves this week to muscle in on the private cellular networking market, and not one of them was a telco.
This should serve as a warning to any mobile operator that might be wrapped up in eMBB perhaps at the expense of enterprise and industrial use cases. There are other players in the room vying to become the enterprise's trusted partner, so you might want to get a move on.
On Thursday it was the turn of network planning specialist Vilicom. It has launched an offering in partnership with cloud native networking provider Mavenir, called Connectivity-as-a-Service (CaaS). Using Mavenir's vRAN platform, Vilicom can design and deploy an operator-agnostic indoor network, whether that's 4G or 5G.
It is being pitched initially at property developers, landlords and businesses – places that are frequented by Joe Public, basically – which suggests it's more like a traditional venue-coverage play. However, given the growing appetite for private cellular networking, it would be reasonable to think that Vilicom and Mavenir could take CaaS in this direction. Reason being, presumably some of these venues are staffed, and have various operational processes and workflows that could be improved by a private network. That and one of Vilicom's areas of business is (surprise, surprise) private cellular networking.
Operators "will also benefit from this product, since we believe it will allow them to densify the deployment of network coverage and capacity, where it is most needed: the indoors," said Vilicom CEO Sean Keating.
True, but it relegates the operator to a relatively minor role. Operators want to be the ones holding the enterprise's hand, leading them into the future. How can they hope to do this when they let someone else do most of the hand-holding?
One-click networking
In another example this week, operators aren't even required for their spectrum.
Federated Wireless, which offers services over shared CBRS-band spectrum, on Tuesday launched, you guessed it: Connectivity-as-a-Service. It's a private cellular network – can either be 4G or 5G – that is sold to enterprises through Amazon Web Services' and Microsoft Azure's respective cloud marketplaces.
Effectively, an AWS or Microsoft Azure customer can add a private mobile network to their shopping cart with one click, and then head to the checkout.
"We take care of the installation, operation and management, delivering high performance, reliable five 9's connectivity," explained Federated Wireless CEO Iyad Tarazi, in a blog post. "No more complexity, no large number of components and vendors, no complicated integration processes with other networks and no big outlay for hardware and other equipment."
Another way of putting it would be to say that an enterprise can have its own mobile network potentially without ever having to deal with a mobile operator.
Japan joins the private party
Also this week, Fujitsu announced it has secured Japan's first private 5G licence, which it will test out at its Shin-Kawasaki Technology Square office in Kawasaki. In spring, it plans to open the Fujitsu Collaboration Lab, where it will work with customers and partners to design and test new private 5G use cases.
"Moving forward, Fujitsu will continue to apply for private 5G licenses for its other office locations, plants, and group companies in Japan, offering support for customers in various industries to achieve their own digital transformation projects to deliver new value and business innovations," Fujitsu said.
There is a risk that by the time Japan's operators finally get their 5G networks up and running, they might have already missed out on a chunk of the private networking opportunity. Incidentally, Japan is far behind enough in 5G that the government has already begun work on 6G in order to avoid repeating the same mistakes.
To be clear, the enterprise pie is a fairly sizeable one. ABI Research reckons private LTE alone will be a $16.3 billion market by 2025. Proximus' recent deal with the Port of Antwerp shone a light on how big of an opportunity the ports and harbours market alone is for private networking.
It is reasonable to think therefore that traditional mobile operators will still be able to grab a big slice of the private cellular networking market, even with the likes of Federated Wireless and Vilicom arriving on the scene. Nonetheless, they are once again at risk of being overlooked by a large swathe of potential customers.
Email Newsletters
Stay up to date with the latest industry developments: sign up to receive TelecomTV's top news and videos plus exclusive subscriber-only content direct to your inbox – including our daily news briefing and weekly wrap.