Proximus sees diamond opportunity in Port of Antwerp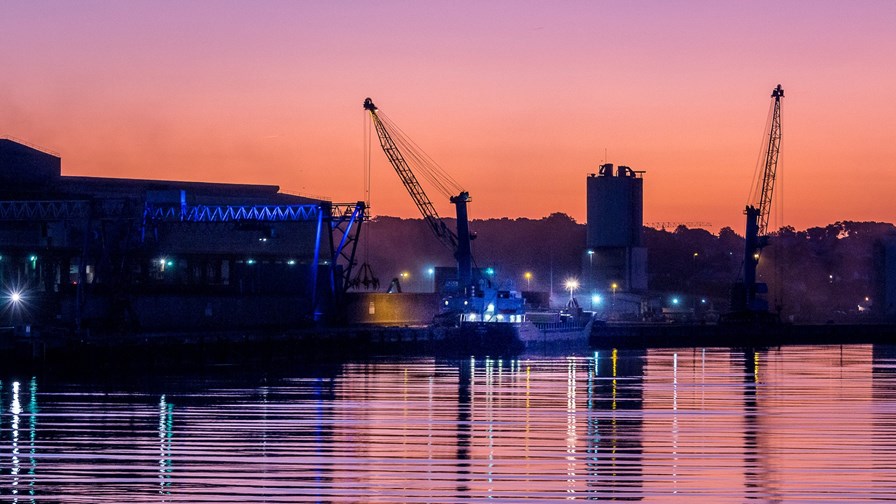 Belgian telco gets test licence, will roll out a private 5G network
OECD says container traffic at ports will quadruple by 2030...
...But today's infrastructure couldn't handle a 50 percent increase
Ports are proving to be the diamond in the rough as far as private 5G networks go, with Proximus becoming the latest in a long line of telcos to do a deal at the docks.
The Belgian operator has just signed an MoU with the Port of Antwerp, paving the way for the deployment of a private 5G network there. Belgium has yet to issue any 5G licences, so Proximus and Antwerp will have to make do with a test licence for now. Nokia has been selected to supply the equipment.
The first phase of the scheme, named The Digital Schelde (after the river Schelde that flows through Antwerp), is a six-month pilot project taking place in a limited zone within the port. Its aim is to try out a few use cases.
Potential applications include connecting tugboats to enable more efficient coordination of shipping; wireless surveillance; and using drones for security and inspections. Further down the line, automated vehicles and AR/VR for remote training will also be considered.
"At the end of this pilot phase, an initial evaluation will be made. The ultimate aim of Proximus is to explore the possibilities of 5G connectivity in the entire port area and to combine Port of Antwerp's private network with the public mobile network," Proximus said.
The deal with Proximus will help Antwerp keep up – technologically at least – with its smaller neighbour down the road.
Port of Zeebrugge in October signed a deal with enterprise networking specialist Citymesh to deploy a private 5G network. Again, Nokia was the chosen supplier. Similarly to Antwerp, use cases include coordinating tugboats, as well as connecting air pollution detectors, cameras, and quay sensors.
Meanwhile, just over the border at Rotterdam World Gateway, the Dutch port rolled out in 2018 an Ericsson-based private LTE network to improve operations, which includes connecting automated guided vehicles (AGVs), among other things.
Safe harbour
These are just three examples. All over Europe and beyond, ports are clamouring to use cellular technology to improve efficiency, and for good reason.
The OECD predicts a four-fold increase in the volume of containers handled by ports by 2030. The problem is, port infrastructure in its current form would not be able to handle a 50 percent increase, much less a quadrupling.
There are three obvious solutions to this: build more ports; expand existing ports; and make existing ports more efficient. Squeezing more capacity into existing infrastructure is clearly the most cost-effective route, and it's also where private mobile networks can play a part.
Ericsson in October presented the findings of some joint research into the benefits that 5G can bring to ports. It concluded that there are around 60 direct and indirect benefits, including: increase in competitiveness; increased safety for personnel; the sustainable growth of the port city; management of responsible business in logistics; and an 8.2 percent reduction in annual CO2 emissions.
Deloitte expects more than 100 companies worldwide will begin testing private 5G deployments by the end of this year, putting the collective investment at around "a few hundred million dollars" in labour and equipment.
"By 2024, the value of cellular mobile equipment and services for use in private networks will likely add up to tens of billions of dollars annually," the consultancy said, adding: "We predict that about a third of the 2020–2025 private 5G market, measured in dollars of spend, will come from ports, airports, and similar logistics hubs, which we expect to be among the first movers."
Given the desperation of the telecoms industry to prove that 5G can offer more than just broadband, the phrase 'any port in a storm' springs to mind. On this evidence, the best port might just be, well, a port.
Email Newsletters
Stay up to date with the latest industry developments: sign up to receive TelecomTV's top news and videos plus exclusive subscriber-only content direct to your inbox – including our daily news briefing and weekly wrap.