Open source community accelerates Akraino development for Edge Computing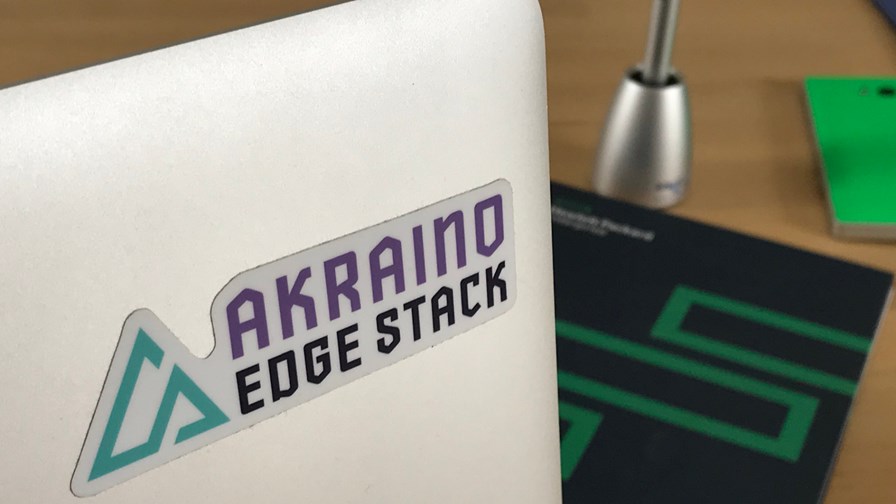 Akraino Edge Stack moves into execution phase at Linux Foundation
Focus on telco, enterprise, and Industrial IoT use cases
Akraino Edge Stack Developer Summit to be held this week
Seed code to be opened up to the developer community
One of the most fascinating open networking projects to emerge earlier this year is the AT&T-initiated Akraino Edge Stack, which is being managed by the Linux Foundation. The objective of the Akraino project is to create an open source software stack that supports high-availability cloud services optimised for edge computing systems and applications.
The project has now moved into its execution phase to begin technical documentation and is already backed and supported by a strong group of telecoms operators and vendors. They include Arm, AT&T, Dell EMC, Ericsson, Huawei, Intel, Juniper Networks, Nokia, Qualcomm, Radisys, Red Hat and Wind River.
"Since forming earlier this year, the Akraino Edge Stack project has generated strong industry support and is now well-positioned to create blueprints optimized for various edge use cases," said Arpit Joshipura, GM Networking and Orchestration at The Linux Foundation.
The Akraino supporters want to improve the state of edge cloud infrastructure, not only for telco edge networks, but also the enterprise and OTT edge. They want to increase the flexibility to scale edge cloud services quickly, to maximize the applications and functions supported at the edge, and to help ensure the reliability of systems that demand constant uptime.
Work has already begun to create use case-based blueprints. In addition, the community aims to tackle API definition where gaps exist to achieve edge use case objectives. The secret sauce, as with all these open networking projects, is full collaboration by the ecosystem. Whether the motivation is for lower cost solutions, or for gaining market access via disruption, or to defensively hedge your bets against the threat to legacy business models, these new collaborative ecosystems are initiative some interesting new alliances.
"Nokia has a long experience with carrier grade edge stacks, being the first company to demonstrate radio access network functions on OpenStack cloud infrastructure," said Antti Romppanen, head of Cloud Foundation Product Management, Nokia. "We are looking forward to sharing our experience in the Akraino project."
"We fully embrace disaggregation as a means of driving innovation in CSP networks," said Kevin Shatzkamer, VP Dell EMC Service Provider Solutions. "We see edge as the real enabler and onramp to the cloud and joined the Akraino Edge Stack project to help lead this important effort for customers to quickly scale edge cloud services."
"We highly anticipate a continued collaboration to realize the bright future that is edge computing," said Imad Sousou, Corporate VP and GM of the Open Source Technology Center, Intel.
When Edge met 5G
"As a community, we can expand the development of next gen zero-touch edge cloud infrastructure for carrier and enterprise networks, and foster a new ecosystem of applications that demand high performance, ultra-low latency and blazing speed," said Mazin Gilbert, VP of Advanced Technology & Systems, AT&T. "Embracing open interfaces and collaboration with edge computing will expedite new solutions and innovations for 5G services."
Gilbert hits the mark with that last comment – edge developments are going to be crucial for 5G success, especially in supporting vertical industry use cases. Other Akraino borad members agree.
"With the advent of 5G, we see clear business opportunities with the edge cloud use cases requiring distributed cloud capabilities across the network for enterprises, operators, OTT, IoT and vertical applications," said Lars Mårtensson, Head of Solution Area Cloud and NFV Infrastructure, Ericsson. "Distributed cloud will cater for lower latency, more efficient use of bandwidth, and enhanced security."
"Across multiple industries, we see companies increasingly leveraging virtualized edge solutions to reduce their operational costs and prepare for the explosion of 5G and IoT use cases by deploying secure, flexible software-based solutions as replacements to legacy, fixed-function hardware," said Glenn Seiler, VP of Product Management, Wind River.
The Akraino Edge Stack Developer Summit will be hosted by AT&T Labs in New Jersey this Thursday (click here for more info) when seed code, based on the original AT&T code, will be opened up to the community for the first time.
Email Newsletters
Sign up to receive TelecomTV's top news and videos, plus exclusive subscriber-only content direct to your inbox.