MEC holds the key to smart city progress – Intel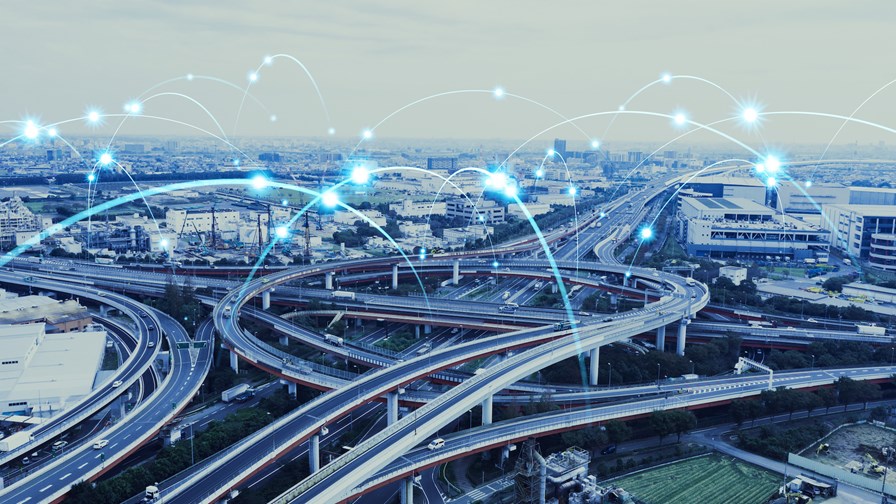 Multi-access edge computing (MEC) can help smart cities make the most of 5G's transmission capacity
Its deployment can provide the flexibility and multitasking of a cloud environment in a virtualised, cloud-native, 5G-optimised way
The architecture can combine data from multiple systems for predictive and prescriptive analytics
Global investment in smart cities is expected to be worth more than $5.8tn by 2030
As municipalities around the world increasingly turn to smart city strategies to deliver the digital services and applications that (in theory) will enhance metropolitan life and improve urban efficiency, they will also need to keep up to ensure they have the most appropriate networks and platforms that will enable the latest innovations to be put to good use.
How will this be achieved? According to Sajid Khan, Intel's general manager of smart cities and transportation strategy, much will depend on the exploitation of multi-access edge computing (MEC), whereby compute and storage systems are embedded at radio access network (RAN) sites to take advantage of the low latency and high bandwidth enabled by close proximity to end user devices, such as smartphones and IoT modules. (MEC is also appropriate for fixed broadband and wireless LAN use cases, hence the multi-access nomenclature.)
Providing localised data processing functionality makes MEC ideal for the operation and management of key applications and services, such as AI-enabled tasks, content delivery systems, cloud gaming, augmented reality (AR), virtual reality (VR), autonomous vehicle management, vehicle-to-everything (V2X) communications and a myriad of other services and apps that will work best when there is guaranteed high-bandwidth connectivity coupled with low latency, which is what 5G offers.
National and regional governments and municipal authorities are investing in smart city technologies to deliver economic, social and environmental benefits for their citizens, and much money, time, personnel and other resources are being expended on the deployment of smart city infrastructure and networks. Simultaneously, these same bodies need to make a return on their investments even as overstretched public IT resources are increasingly squeezed.
In StateTech, an Illinois, US-based magazine and website (with the tagline Technology Solutions That Drive Government) that caters to state and local government IT personnel, Intel's Khan writes: "Multi-access edge computing is transforming and future-proofing smart city investments with edge capabilities that deliver the massive computing power, fast bandwidth and low latency for edge applications while bringing all the best features of centralised cloud to the edge."

Siting of MEC in 5G edge RAN hardware
MEC is usually sited in public and private 5G physical edge RAN hardware and thus apps running on MEC get real-time access to RAN information and location services. Smart city IT professionals have found that MEC has the inherent capability to power demanding new use cases for highly resilient and sustainable smart city initiatives.
Smart cities are increasingly important and are driving significant investments: According to Straits Research, the global smart cities sector was worth $771.2bn in 2021 and will grow to be worth just over $5.8tn by 2030, representing a compound annual growth rate (CAGR) of 25.2% during the 2022-30 timeframe. This ramp up in investment will be driven by the need of regions and local government bodies and municipalities to deal with increasingly severe environmental issues, including traffic congestion and pollution, and with public safety. Simultaneously, city authorities are under intense pressure to reduce costs even as they strive to boost local economic competitiveness.
Key technologies to satisfy those competing demands are the exploitation of internet of things (IoT), artificial intelligence (AI) and machine learning (ML) in combination with edge computing, whereby computing, storage and connectivity capabilities are brought to the network edge and thus closer to the user. Software apps and datasets are also sited at locations where performance can be maximised. Overall, in addition to lower latency and higher bandwidth benefits, MEC can provide better security than traditional solutions.
According to Intel, the deployment of MEC can provide a smart city with the flexibility, multitasking and other capabilities that can be provided in a cloud environment, but in a virtualised, cloud-native, 5G-optimised way at the network edge.
The list of MEC smart city applications is long and ranges from the automated berthing of cargo ships and ferries, to airport baggage handling and real-time situational awareness around public safety and the management of railway and road infrastructure. Elsewhere, MEC can greatly improve operational efficiency at venues such as local sports stadiums and improve parking and safety there and elsewhere. What's more, the latest advanced MEC architectures can proactively combine data from multiple systems for predictive and prescriptive analytics to provide a snapshot picture of safety, sustainability and other smart city priorities.
Khan claims that MEC deployments will be able to quickly and very securely combine data from a municipal transportation authority with police and ambulance response logs, enabling the analysis of how certain traffic patterns may relate to increased vehicle or pedestrian accident rates. Such insights could result in the alteration of traffic and signalling patterns to reduce the risk of accidents and save lives: Indeed, Khan notes that "multiple studies suggest that such MEC-driven programmes are already reducing the proportion of motor vehicle accidents caused by human error."
Other areas where MEC will be of great benefit in a smart city context are disease prediction and the monitoring of water quality. Even now, MEC is connecting ever more systems and capabilities to provide a detailed and actionable view of smart city goals in relation to healthcare, public safety and the environment.
As Khan notes, "The hyperconvergence of end-user workloads around media analytics, media rendering, data ingestion, and other various network and security functions makes MEC the ideal approach for many smart city applications. These include advanced applications for intelligent traffic management, records management, threat protection on public digital infrastructure and a range of other smart city use cases."
In essence, MEC can help state and local governments future-proof their smart city investments via more cost-effective and sustainable operations while reducing provisioning costs and optimising workloads across a balanced platform configuration. What's more, MEC's processing capability has the potential to help them lower the total cost of ownership through its processing capabilities.
As has long been argued by its proponents, MEC prises open application silos thanks to open standards software that is designed to enhance interoperability and simplify deployment. In this way it helps cash-conscious and often cash-strapped cities to avoid vendor lock-in and to take advantage of the pricing structures applied by truly competitive multiple vendors. Regulatory compliance is also enhanced via connected, distributed data repositories that can deliver a single, comprehensive, accurate and streamlined report.
Email Newsletters
Sign up to receive TelecomTV's top news and videos, plus exclusive subscriber-only content direct to your inbox.