Lumen EMEA acquisition gives Colt an edge, says CEO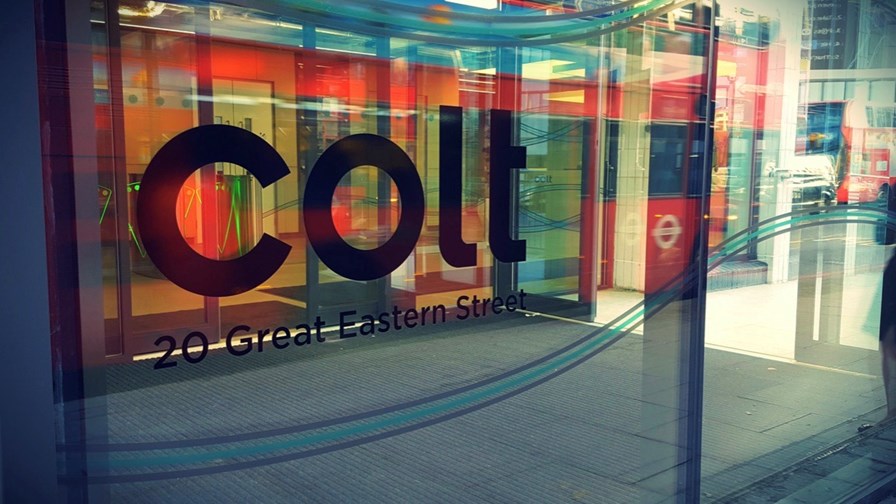 Colt's acquisition of Lumen's EMEA assets has been completed
The move gives Colt new network assets, customers and staff
It makes Colt a €2.3bn turnover operation in Europe
And it gives it the density of metro fibre that will be able to meet the edge computing needs of AI-driven enterprise users, says Colt CEO Keri Gilder
The recently completed $1.8bn acquisition of Lumen's EMEA assets has given wholesale and business services specialist Colt an enhanced European fibre network that is well suited to the AI-enabled, application-driven edge computing enterprise services landscape of the near future, according to Colt's CEO, Keri Gilder.
Having completed the takeover at the beginning of this month, Gilder held a media briefing to discuss the deal and the impact it has on Colt's operations and business opportunities: The details about the subsea, cable landing station and terrestrial fibre network assets that Colt is adding to its already extensive physical network architecture can be seen in our previous article on the closing of the deal – see Colt completes $1.8bn acquisition of Lumen's EMEA assets.
Gilder provided additional insight during her briefing, noting that the deal expands Colt's European business to give it an annual revenues run rate (in Europe) of about €2.3bn, making it slightly bigger than enterprise services rivals Tata Communications and GTT (which emerged from bankruptcy protection earlier this year). Other enterprise services rivals in Europe include Orange Business, Verizon Business, BT Business and Deutsche Telekom's T-Systems, while in the wholesale/dark fibre market it competes in Europe with the likes of euNetworks, Exa Infrastructure and Zayo.
And the thing Gilder is most pumped about is Colt's enhanced ability to meet the increasing demand for secure, high-speed connectivity to edge computing resources, which the CEO believes will grow significantly as enterprises increasingly use AI applications.
The increasing use of AI applications and, in particular, generative AI tools "requires a very distributed network… we now have a hypermesh in metro areas with a lot of fibre capillaries" that can connect customers to edge computing resources for local data processing. "Lumen built its network in a different way and had a lot of ducts – this deal gives us a lot more physical ducts," noted Gilder. "Edge computing requirements will increase significantly… now we have the network to connect those edge capabilities," she added.
"I am super excited about the edge… I think about this as a ubiquitous edge. In the future, applications will [make network resource demands] and AI will accelerate this. Enterprises will need more data services based on time, geographic location and latency. Latency will be a currency in networking," while the ability to provide partitioned and secure slices of network capacity will also be important to meet data management and security needs, noted Gilder. "As applications move to the edge, the physical and logical vulnerabilities increase. You will need stronger demarcation points, stronger reporting on assets and in Europe there will be many challenges related to cross-border services" due to the complex data laws within the region. "We will need the ability to segregate traffic and do secure reporting," she added.
So Colt's CEO believes that enterprise customers' use of generative AI is going to drive great demand for network capacity, but there's an environmental consideration here that is a major priority for the operator and Gilder, who is an outspoken advocate of ESG (environmental, social and governance) strategies. "Lots of companies are investing in AI but this means greater demands on their IT and digital infrastructure and we have to be aware of the impact this has on the environment. Colt has set out to be the most environmentally friendly telco in the world and we've once again been awarded the EcoVadis Platinum rating, which is awarded to just 1% of all companies globally," noted Gilder.
And at a time when telcos are seeking to reinvent and rebadge themselves for the digital age, Gilder says Colt is sticking with the traditional nomenclature even as it transforms to meet its customers' needs. "We will always be a telco because we will always provide connectivity, but we are also a tech company running a global platform that enables data services and this will be driven by applications… digital applications will demand connectivity and capacity and we need to be able to meet those needs," stated the CEO.
Now Gilder is focused on the substantial task of merging the Lumen network and operations into Colt and she is aware of the enormity of the task. "When you buy a company you have to integrate it and the one thing I am not naive about is how difficult this is… it's important to understand the complexity – it is like solving a puzzle in many ways. We always talk about the assets that an acquisition brings but not so much the people," and Gilder is aware of how important it is for the 1,400 or so new "Coltees" to feel like they are joining a welcoming corporate culture that will make them and Lumen's EMEA customers want to stay put. "Culture eats strategy for lunch… We need to create a culture that customers want to engage with," she stated.
So it will be a busy few weeks for Gilder as Colt brings Lumen on board and she aims to present a combined portfolio and communicate the new Colt strategy to the wider world in more depth in January 2024.
And while the Lumen deal has given Colt a much stronger play in Europe, and a strong partner in North America as part of the deal (the bulk of what Lumen has left post-deal is focused on the enterprise services market in the US), Gilder will be keen to remind everyone that Colt isn't just a regional player. "Europe is the heart and soul of Colt but we see ourselves as a global operator," stated the CEO.
- Ray Le Maistre, Editorial Director, TelecomTV
Email Newsletters
Sign up to receive TelecomTV's top news and videos, plus exclusive subscriber-only content direct to your inbox.