Giving the UK's edge a push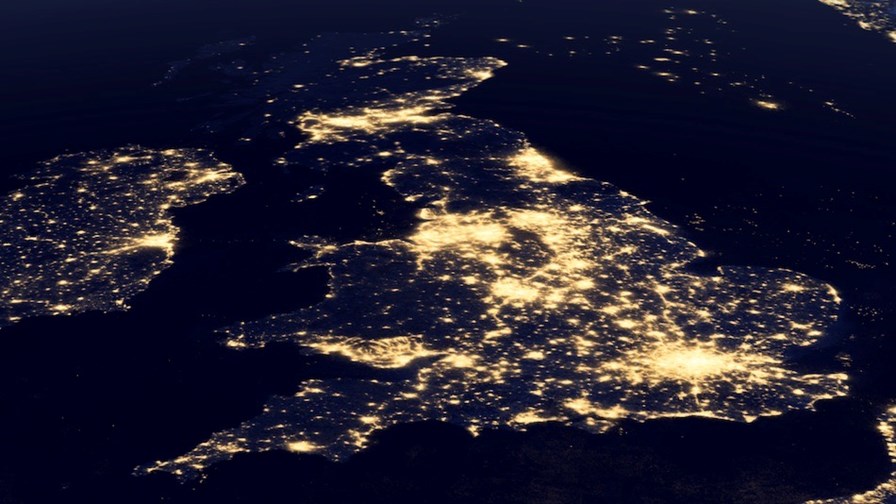 The ability of competitive specialists to break into the UK's edge datacentre market appears to be harder than it should be, and that's a problem
Why? Because the cloud infrastructure services sector is currently dominated by two large entities and that may be stalling the availability of distributed, low-latency edge facilities in the UK
Can regulatory action and entrepreneurial flare redress the situation?
UK regulator Ofcom has concerns about the barriers that may be preventing new cloud players from getting a foothold in the UK market and recently announced it may refer the UK cloud infrastructure services market, currently dominated by two large US-based cloud providers, to the country's Competition and Markets Authority (CMA) for further investigation.
Ofcom points out that, between them, Amazon Web Services (AWS) and Microsoft Azure have bagged a 60% to 70% share of the UK's cloud infrastructure services market. Google, until fairly recently considered a credible number three, currently only commands a 5% to 10% slice, while other cloud contenders are scrambling for the crumbs.
The fear is that this degree of concentration, and the charging strategies of the dominant players, may not only be constraining enterprise users and the cloud services sector, but it may also be stalling the structural change necessary for the UK to swing towards a more distributed datacentre and cloud environment. So Ofcom is considering giving the sector a nudge, not only to ease the emergence of new players at the 'edge' specifically but to de-concentrate the power of the hyperscalers, whose continued dominance is deemed to pose an ongoing threat to diversity and price competition in the cloud and hybrid-cloud markets. It is inviting feedback and will make a decision on whether to make the referral in early October.
Ofcom is not the only one worried about the dominance of the major cloud players. Similar concerns are being voiced by European Union antitrust officials, and there is a rising tide of concern over hyperscaler domination in the US, where the Federal Trade Commission (FTC) has announced an investigation into the business practices of the major public cloud players.
The hope is that the establishment of more edge cloud computing players will provide the low-latency capabilities that many regional corporates are waiting for, so Ofcom's move will be welcome news to the likes of John Hall, managing director of Proximity Data Centres, whose company is pushing forward with plans for a string of 20 regional datacentres in the UK (10 of which are currently in operation) in the expectation of meeting rising demand from corporates, content providers and consumers for local, accessible, low-latency colocation – or at least the services that such facilities could provide.
A general decentralising shift has been prophesied for several years, but so far – despite much enthusiastic chatter – there have been few signs of a major edge rush.
However, Hall claims that cracks in the established cloud edifice are already large enough to allow new players through and he points to reports from the past year that some cloud users are 'repatriating' workloads and applications back to private cloud platforms as a sign that the major hyperscalers are not getting things all their own way.
So I asked him: Are the dominant hyperscalers tilting the playing field by erecting hurdles and barriers? Or do the industry's many moving parts make it difficult to formulate and execute a challenger strategy?
The opportunity for regional datacentres in the UK, explained Hall, is tied to the fact that nearly all of the country's major datacentre facilities are located in Greater London and the Thames Valley (just west of London), leaving enterprises based in other regions on the end of very long fibre runs, which both pile on the latency milliseconds and increase the long-distance fibre costs: "The costs of uploading and downloading files across such distances can be enormous," he said.
This distance drawback is what presents an opportunity for regional datacentre operators. The rapid fibre build-out that is now starting to blanket metropolitan UK not only comes with shortened fibre runs and improving regional latency but is creating a competitive services environment for enterprises. Hall claimed his existing datacentres are connected to multiple fibre networks and so can also act as traffic hubs and internet exchanges. That means very low latency as well as cost-effective connectivity.
"Who pays to have the new network providers come into your datacentres – you or the network operator?" I asked. "They do," he replied.
But there's another major shift in the broad computing/cloud market that can offer a cunning point of entry for new regional datacentre businesses.
"The fact is that the computer and storage equipment required by a typical big corporate – typically housed in a purpose-built private datacentre – has shrunk in size and power requirements over the years since the facilities were spec'd out," explained Hall. So now, banks and other similar major data and cloud services users are open to the idea of offloading their underutilised datacentre facilities to a specialist and then long-term leasing back the space – the same business model that has seen telcos offload their cell tower assets in recent years.
Everyone's a winner: The enterprise is relieved of infrastructure headaches (ongoing maintenance, power resilience, connectivity) in return for a long-term, competitive lease arrangement; the new datacentre facility operator (a specialist such as Proximity) is free to build a colocation business in the remaining space.
Then there's the pull of low-latency consumer gaming – a growing area. Typically, the specialised servers and systems used for high-performance content delivery require the best possible network latency, and Hall figures his growing chain of regional datacentres can meet the requirements. "What the games companies are often after is a deal involving multiple datacentres to give them reliable coverage without having to make separate deals with a range of colo providers," he explained.
So what about the battery of questionable practices that Ofcom alleges may be part and parcel of hyperscale cloud business models and need 'investigation'?
'Egress fees' are the cloud equivalent of an airport departure tax – only a dominant authority (like a government) is really in a position to levy one, but not so long ago dominant telcos (the same ones, I suspect, now complaining about the big cloud providers) built discriminatory hurdles into their systems of charges and tariffs as a matter of course. Tariffs were structured to reward callers who kept their calls on the provider's network and the system of settlements meant the bigger you were, the less you had to pay out to other providers. Ofcom has a range of concerns that mostly relate to players being in a position to maximise or exploit (depending on your viewpoint) those dominant positions through so-called "committed spend discounts", "switching barriers", and lack of interoperability, all of which would hinder the development of alternative regional datacentre players.
How quickly any anti-competitive action might be articulated and acted upon, though, is anyone's guess.