Which telcos are best placed to survive and thrive?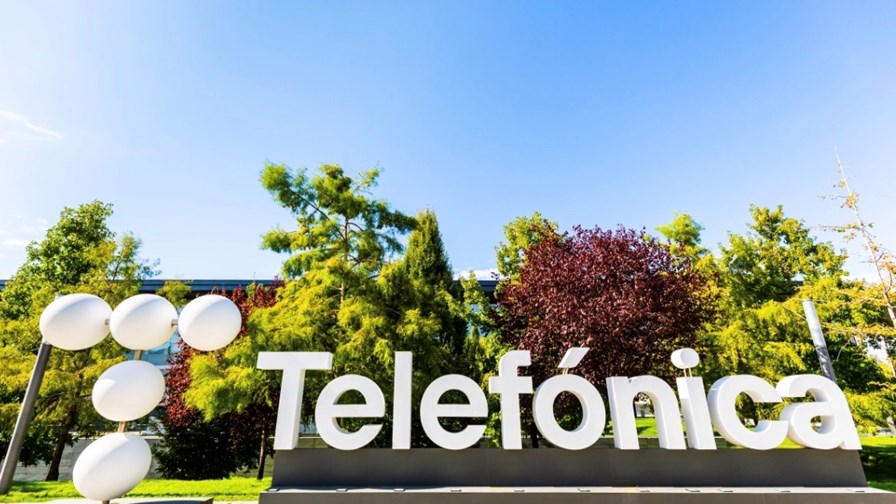 The communications networking and services sector is experiencing a major revamp
Legacy telcos need to adapt and innovate to survive
But which telcos are best placed to survive and thrive?
Different assessments give credit to Telefónica, China Mobile, China Telecom and NTT Docomo
With the communications networking and services sector experiencing unprecedented upheaval and telcos needing to revamp their business and operations strategies in order to stand a chance of becoming the leading digital service providers (DSPs), which network operators look set to survive and thrive in the future? The answer is not straightforward and varies, depending on the criteria analysed, as two different recent studies have shown.
Telefónica is enthusiastic about the way analyst house GlobalData assesses telcos in its Telecom Services Sector Scorecard, which looks at how key network operators are shaping up for the next couple of years "based on [10] key themes set to transform their industry landscape". The themes with the greatest weighting are 5G, cybersecurity, digitalisation and cloud (15% weighting each), followed by ESG (environmental, social and governance) and future of work (10% weighting), with the internet of things (IoT), big data, telecom convergence and geopolitics each assigned a 5% weighting.
According to the GlobalData team's analysis of the telco community in the third quarter of this year, Telefónica is in prime position, followed by AT&T and Verizon: The remaining top-10 positions are filled (in alphabetical order) by BT, Deutsche Telekom, e& (Etisalat) Orange, SK Telecom, Softbank, and T-Mobile US. According to GlobalData, the ranking was unchanged from the second quarter.
According to Telefónica, which recently unveiled its new Growth, Profitability and Sustainability (GPS) strategy during its capital markets day, it achieved the highest possible score (five out of five) for digitalisation, and it put this down to the ongoing progress of its Telefónica Tech division that provides a range of digital services to enterprise customers. In the third quarter of this year, Telefónica Tech reported year-on-year revenue growth of 14.4% to €442m, while the telco's overall sales were flat year on year.
In other 'themes', it scored four out of five for cloud, 5G, cybersecurity, IoT, ESG, telecom convergence and future of work.
Mario Silva, strategy director at Telefónica Tech, boasted in this announcement: "Telefónica stands out as the unrivalled leader in the GlobalData 'Telecom Services Sector Scorecard Q3 2023 Update', a significant proof point of our unparalleled digital prowess, underpinned by our differentiated global capabilities. We are a driving force in shaping the future of the TMT sector."
So GlobalData's view of the world suits Telefónica, but the Spanish giant, which boasts almost 385 million customer connections across its European and Latin American markets, doesn't get a mention in ABI Research's analysis of which telcos are on course for a successful future.
"Every single telecom operator in the world is now attempting to transform from telco to techco, to break free from their antiquated, legacy, and stale connectivity business and evolve to sell technology platforms, a considerably more lucrative and promising business," noted the research firm in this analysis. "Their success is not guaranteed, and many find it difficult – if not impossible – to unshackle themselves from their history and comfort zone," according to the ABI Research team, which believes the all-important criterion to consider is whether a telco has "an innovation mindset."
But how do you measure that? Well, ABI Research has "devised a way to measure a specific facet of their innovation appetite: Measuring their involvement in standards-setting and what patents they hold."
Using that approach, Telefónica is nowhere to be seen in the top ranking.
"Telecom operators from China and Japan are currently at the forefront of technology transformation, which shows in their involvement in [standards body] 3GPP and patent holdings," according to Dimitris Mavrakis, senior research director at ABI Research. "China Mobile, NTT Docomo and China Telecom have invested time, effort, and capital in both domains, which now translates to significant expertise, knowledge, and recognition in the industry. Although this is not the only metric for innovation, these leading network operators are well suited to transforming their business, technology, and strategic platforms to look to the future," he explained.
In terms of 3GPP involvement, the leading operators are China Mobile, NTT Docomo, China Telecom, Orange, Vodafone and Deutsche Telekom: "Their Standards Essential Patent (SEP) holdings are similar, with China Mobile and NTT Docomo leading the market," according to ABI Research, which argues that standards contributions and patent holdings are good measures of willingness to innovate and get involved in leading the market.
According to Mavrakis, "Telecom operators must get involved and not let other companies lead the direction of the market – especially when geopolitics and semiconductor supply constraints are affecting the market. With 5G Advanced and upcoming 6G, they have the technology to innovate, but they must now take more risks and lead the market," he added.
- Ray Le Maistre, Editorial Director, TelecomTV
Email Newsletters
Sign up to receive TelecomTV's top news and videos, plus exclusive subscriber-only content direct to your inbox.