What's up with… Vodafone, F5, BT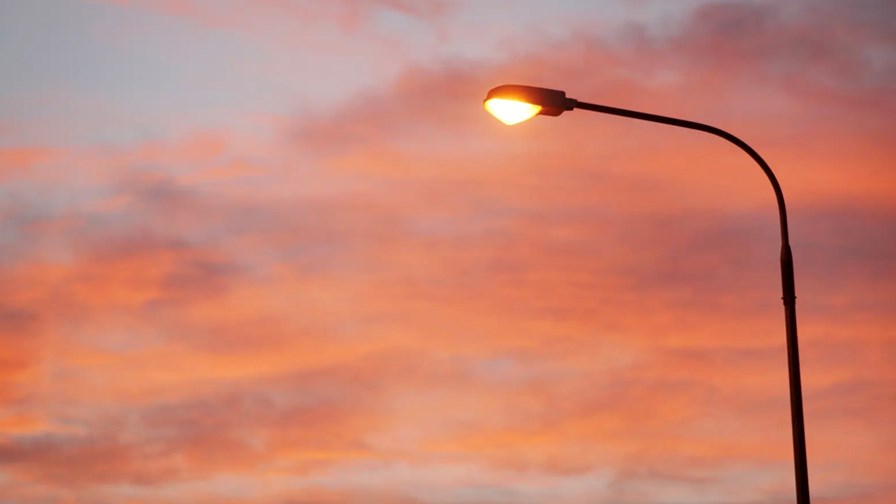 Vodafone unveils smart lighting initiative
F5 is latest tech firm to cut jobs
BT lands major deal in Scotland
In today's industry news roundup: Vodafone aims to get smart with mobility data and urban lighting; security specialist F5 to axe 9% of its staff; BT lands exclusive public sector services deal in Scotland; and much more!
Vodafone is working on an urban lighting management project to enhance public lighting while reducing energy consumption. The project, 'Light as you Need' (LayN), involves the optimisation of energy resources and the analysis of mobility patterns using big data technologies, analytics and the internet of things (IoT). The aim of the initiative is to provide light to users based on their needs, which are assessed by "large volumes of anonymised data from the Vodafone network". In partnership with service integrator Serveo, the first part of the project involves installing IoT sensors onto lampposts, using 4G, 5G and edge computing to control the lighting and then analysing data from the sensors to assess where and when lighting is needed. It is estimated that the deployment of LayN will achieve up to 30% in energy savings. After testing the solution in one unnamed city, the companies have plans to extend the service to other areas in the future. Read more.
Network security specialist F5 is the latest technology firm to make redundancies. It has announced plans to reduce its headcount by 620, about 9% of its staff, in reaction to the "current demand environment". The company reported fiscal second-quarter revenues of $703m, up by 11% year on year, while net profit increased by almost 45% to $81m. But despite that growth, F5 is cautious: "Given the persistent macro uncertainty and its impact on customer spending, we now expect low-to-mid single-digit revenue growth in fiscal year 2023 with non-GAAP operating margins of approximately 30% and non-GAAP earnings growth of 7% to 11%," noted François Locoh-Donou, F5's president and CEO. "Our portfolio and roadmap are squarely aligned with our customers' hybrid and multi-cloud realities and their desire to simplify operations and lower total cost of ownership," he added. "Given the current demand environment however, we are taking action to reduce our operating costs while prioritising initiatives and innovations that will deliver the most benefit to our customers," concluded Locoh-Donou. Read more.
UK operator BT has nabbed a six-year contract worth up to £350m to be the exclusive connectivity provider for the public sector across Scotland. Within the Scottish Wide Area Network (SWAN) contract, which was awarded to BT by the NHS National Services Scotland (NSS), BT will be tasked with delivering "significantly faster and improved fibre broadband and mobile connections" across more than 6,000 sites, including schools, hospitals, GP surgeries, pharmacies and local government offices. According to the telco, the deal will allow it to speed up the digital transformation of Scotland's public sector by enabling fibre and mobile connectivity even to the most remote parts of Scotland, thus tackling the digital divide in the country. It also claimed that its connectivity will effectively result in reduced costs for the delivery of public health services, as well as increased efficiency of connected organisations. BT has around 7,000 employees in Scotland who also rely "on the use of public services themselves" and "are committed to making these services the best that they can be for their own communities," the company said in a statement. Find out more.
Staying in the UK… The nation's communications regulator Ofcom has found that only 5.1% (220,000) of eligible households (those with a low income) have signed up for broadband social tariffs. In addition, the watchdog has identified that more than half (53%) of low-income households were "in the dark" about discounted broadband package options, which could save them as much as £200 per year. That said, Ofcom also discovered that the takeup of social tariffs has quadrupled since January 2022, as the number of broadband providers offering such options has "increased significantly". However, the UK regulator expressed concern with the lack of awareness among customers about their options to save money and urged those on a government benefit to request a cheaper deal from their connectivity provider. Ofcom also called for industry players to "go further to promote their social tariffs effectively and make them easier to find." It has urged TalkTalk and Virgin Media O2 to introduce social tariffs in the broadband and mobile markets respectively.
The UK government's initiative to test "life-saving" public emergency alerts via user mobile phones, which was carried out across the UK on 23 April at 3pm local time, reportedly left some Three UK customers out of the picture. According to The Guardian, the alarm was scheduled to sound and provide a notification to devices connected to a 4G or 5G network, but users of Three reported they didn't get the memo… Following the test, the mobile operator stated on Twitter that, following work with the government, it had identified "a technical issue that meant some of our customers didn't receive the alert". The company also explained that its engineers have today deployed a fix to ensure there are no issues with future alerts. "There are no plans to run the test again, but Sunday's activity means an issue was identified and in a real emergency we can make sure everyone across the country gets an alert," explained the telco.
Datacentre infrastructure specialist Arista Networks has launched "a cloud-delivered, AI-driven network identity service, dubbed Arista Guardian for Network Identity, for enterprise security and IT operations." The service, which is based on the vendor's CloudVision platform, "helps to secure IT operations with simplified deployment and cloud scale for all enterprise network users, their associated endpoints, and internet of things (IoT) devices," the company noted in this announcement.
India's leading mobile operator, Reliance Jio, has built out its 5G service coverage to more than 2,300 cities and towns, has deployed about 60,000 5G sites to deliver services over the 700MHz and 3500MHz spectrum bands and says it's on course to complete its national 5G coverage rollout by the end of this calendar year. It signed up 6.4 million customers during the final fiscal quarter of its financial year to the end of March, with 439.3 connections and an average revenue per user (ARPU) of 178.8 Indian rupees (INR) (US$2.18) per month. Jio Platforms, of which Reliance Jio is the most prominent operation, reported record quarterly revenues of INR298.7bn ($3.65bn), up by 14.3% year on year. "With steady growth in mobility and FTTH subscriber base and an expanding bouquet of content and digital services, the Jio business continues to deliver impressive growth in operating profits," noted Mukesh Ambani, chairman and managing director of parent company Reliance Industries Limited (RIL), though there is no indication of how many customers have signed up for 5G service packages so far. Read more.
Brazilian operator Oi has delayed issuing its financial results for 2022 due to ongoing negotiations with some of its financial creditors, Reuters has reported. The telco, which was said to have filed for a second bankruptcy protection process in March, has postponed the publication of its financials until 22 May, according to the news agency. However, it has released preliminary figures that show its consolidated net revenue totalled 2.62bn Brazilian reals (BRL) (approximately US$515.8) in the last quarter of 2022, while its earnings before interest, taxes, depreciation and amortisation (EBITDA) amounted to BRL $320m (US$63m). According to the report, Oi has also entered into a note purchase agreement with financial creditors to establish terms and conditions for a court-approved debtor in possession financing of $275m. Oi previously emerged from a six-year bankruptcy in December 2022.
Private investment firm TowerBrook Capital Partners has acquired a majority stake in Chepstow, UK-based refurbished telecom equipment specialist TXO for an undisclosed sum, according to Private Equity Wire, which notes that "TXO's business model supports the critical transition towards a circular economy, which TowerBrook will support in the continued scaling of the business, including through international expansion and strategic acquisitions."
- The staff, TelecomTV
Email Newsletters
Sign up to receive TelecomTV's top news and videos, plus exclusive subscriber-only content direct to your inbox.