What's up with… Twitter and Meta, LatAm FTTH, UK broadband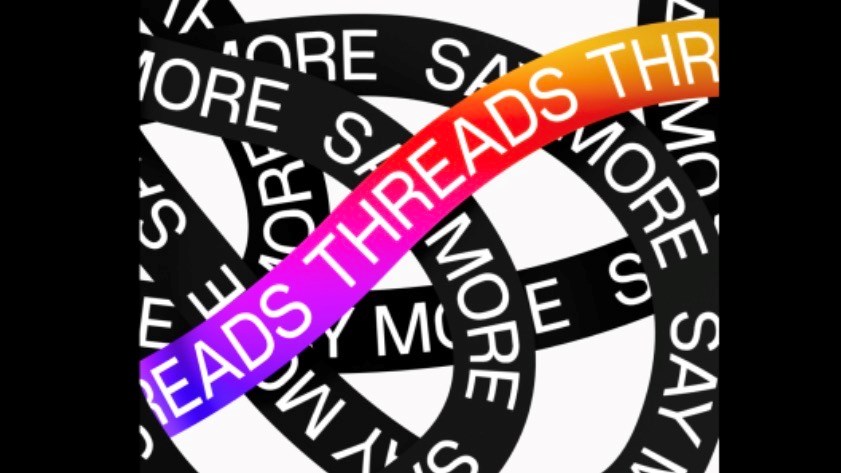 Twitter sets lawyers on Meta's Threads
KKR creates another Latin American FTTH player
Which? highlights woes of UK broadband users
In today's industry news roundup: Twitter's lawyers sharpen their pencils as Meta's Threads app attracts tens of millions of users; private equity firm KKR sets its sights on the fibre broadband sector in Perú; UK broadband users are being treated appallingly, according to consumer rights outfit Which?; and much more.
Things are heating up in the highly-strung world of microblogging. Following Thursday's launch of Meta's Threads app, which has long been positioned as a rival to Elon Musk's Twitter, about 30 million accounts have been created for the new service – that's quite a feat in just one day and provides a decent springboard to achieve meaningful scale. The ultimate goal for Mark Zuckerberg, Meta's chief, is to achieve more than 1 billion Threads accounts – Twitter has around 400 million active users. And it seems Twitter regards Threads as a real threat, as the Twitter legal team has written to Zuckerberg threatening to sue Meta, claiming it has "engaged in systematic, willful and unlawful misappropriation of Twitter's trade secrets and other intellectual property," according to a letter seen by online news outfit Semafor. For the full story, see this Guardian article.
Private equity firm KKR is banking on a prosperous future for the broadband services sector in Peru, where it has struck agreements to acquire a majority stake in PangeaCo and then use that asset to acquire the existing fibre access network assets of Telefónica del Perú and Entel Perú to create a single wholesale network operator that will be called ON*NET Fibra de Perú. KKR says it will invest US$200m to "more than double the ultra-fast fibre network from more than 2 million homes passed today to reach 5.2 million homes passed across 86 provinces by the end of 2026." According to KKR, approximately 88% of households in Perú have mobile or fixed-line internet service, but less than 35% have access to high-speed fibre broadband connectivity. The private equity firm has already invested in fibre access networks in other Latin American markets. "Today's announcement builds on KKR's success in expanding nationwide connectivity and increasing competition in Chile and Colombia. ON*NET Fibra de Chile has expanded access from 2.4 million homes passed to 3.7 million homes passed since KKR signed the acquisition in February 2021 and ON*NET Fibra de Colombia has increased homes passed from 1.2 million to 2.4 million since signing in July 2021. Both companies have attracted multiple internet service providers to utilise their open access networks," the company claimed in a statement. Read more.
A new report from the venerable and influential UK consumer rights and product testing company 'Which?' has published a new report, Insult to injury: Broadband customers hit by price hikes and plagued by connection problems. It says that British broadband subscribers are caught in a trap from which it is hard to escape as costs spiral upwards and service quality slumps. The iniquitous and shabby practice of increasing connection prices halfway through a contract period, a contract signed in good faith by the consumer and then ridden roughshod over and made a mockery of by telcos and ISPs, is bad enough and should be made illegal, but the sector is further riven with far too many and far too frequent periodic price rises that come in at well over even the current runaway cost-of-living inflation that is causing so many problems to so many people. The British consumer is hurting and broadband providers are adding to the pain. Meanwhile, the regulator, Ofcom, stands by (or more realistically, reclines on) its own definitions of speedy intervention, which can best be described as similar to the Spanish concept of mañana, but minus its inherent sense of urgency. To make matters worse, as Which? points out, many subscribers are caught in the net of fixed-term contracts they cannot exit without paying swingeing penalties for having the temerity to leave. The latest broadband satisfaction survey by Which? shows more than half of respondents experienced connection problems, including slower-than-contracted speeds, the dropping of connections, and frequent and lengthy service outages. Virgin Media's email outage, which began on Monday June 19, continues to this day with all historical emails lost in the ether – allegedly. The latest estimation for their return to subscriber inboxes is 17 July, but resumption of service has been promised three times before, so there's little reason to believe the next date will be anything more than another stop-gap measure and moveable feast). The Which? report shows that respondents' main bone of contention was the frequency of connectivity dropouts: Some 19% of subscribers have been hit by that problem. Next comes slow downloads (also experienced by 19% of subscribers) and "very slow" upload speeds (17%). Issues with malfunctioning routers were common as was slow and disrupted streaming, exacerbated by seemingly endless buffering of video (and even audio) content. Overall, 8% of broadband subscribers suffered access and connectivity outages that lasted more than 24 hours, and some had to put up with them for a lot longer than that. Which? says far too many subscribers are now paying 14% more than they recently were for "mediocre" services. The organisation's director of policy and advocacy, Rocio Concha, said, "It is completely unacceptable that customers who have faced these eye-watering increases are also experiencing so many problems with their connection." Then, of course, there's the perennial problem of trying to get through to a customer service agent when a problem occurs. More than 44% of respondents reported facing difficulties in trying to report an outage or other problem and getting them resolved. When it comes to customers who had not experienced any issues, BT came out on top in the performance stakes, but with what is actually a miserable score of 49%. BT-owned EE, Sky and Virgin Media got 37%, 35% and 32% respectively. Room for improvement? You bet your sweet bippy. (A subscription to "Which?" is required to read the report).
Staying with inflation and the cost of living, another new set of statistics has been released showing that technology fans are prepared to cut their cloth according to their needs by giving up subscription services, new clothes and furniture, and even cutting back on or giving up booze to be able to afford some of the endless array of new high-tech gizmos that catch their eyes. An excellent new survey from TechRadar, the news and reviews of tech products and gadgets organisation, reveals that 50% of the most technologically savvy (and dare one say it, perhaps dependent verging on the addicted?) consumers in the UK and the US would give up streaming subscriptions to be able to pay for a new gadget, while just 21% would defer technological gratification to a later date. Consumer electronics remain massively important even in straitened times. The TechRadar survey also points out some interesting changes in consumer priorities with the continuing popularity of YouTube and the ascendency of TikTok spurring a return to standalone cameras (i.e. not those embedded in other devices). The camera sector has been suffering quite a downturn for the past few years but it's back on the up and up. Meanwhile, more costly purchases, such as big-screen OLED TVs and top-of-the-range tablet devices, have dropped down the list of "must-have" priorities. However, as expected and is evidently inevitable, mobile phone handsets continue to be impervious to inflationary pressures and belt-tightening exercises. The report shows that 44% of "general" consumers "intend" to upgrade their phones this year but that 73% of TechRadar readers definitely will.
Samsung is set to report a 96% year-on-year decrease in second-quarter operating profit, following a preliminary earnings announcement. The South Korean giant says it is expecting to post an operating profit of around 600bn won (KRW) (US$462m) from revenues of about KRW60tn ($46.2bn). Reuters notes that this would be a 96% drop in operating profit from the KRW14.1tn ($10.8bn) reported for the same period last year and the company's lowest quarterly operating profit in more than 13 years. The dramatic drop in operating profit has been expected, though, as the chip market is currently experiencing a glut while the smartphone market is suffering from ongoing low demand.
- The staff, TelecomTV