What's up with… TM Forum, smartphone market, Ciena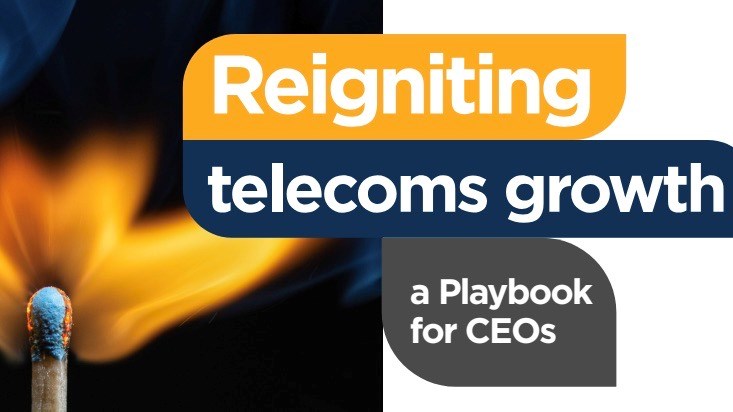 TM Forum calls 'code red' on the telecom sector
2023 will be the smartphone market's nadir, reckons IDC
Ciena is on a hot streak
In today's industry news roundup: The TM Forum publishes its digital service provider playbook for telco CEOs; the global smartphone market is at rock bottom, says IDC, but good times are ahead; Ciena ramps its fiscal third-quarter sales by 23% to more than $1bn; and more!
The TM Forum has outlined some key priorities for communications service providers (CSPs) as they strive to adapt to the digital world (or, as TelecomTV would put it, become digital service providers, or DSPs). In the industry body's new CEO Playbook, it outlines "a new strategic playing field CSPs must navigate, deciding where to play and where to partner to capture value as society continues to digitise." The playbook advises CSPs to embrace network-as-a-service (NaaS) and connectivity-as-a-service (CaaS) capabilities, become an "innovation platform provider" with help from key partners, provide tailored solutions for specific customer types, such as SMEs, and develop solution marketplaces that aggregate complementary solutions and capabilities. "As an industry, we've reached a strategic breakpoint," stated TM Forum CEO Nik Willetts. "It's time to act collectively and decisively. We're calling 'code red' on the global telecoms sector. Our industry's investment – some $1tn in the last five years – has delivered 0.9% growth. This is simply not sustainable, we've become disconnected from growth. We must face some uncomfortable truths and address them at speed. We estimate that connectivity providers have just three years to get fit to capitalise on a wave of opportunity. I'm optimistic that, together, we can make that happen." Read more.
This year will be the smartphone market's nadir, reckons IDC, which expects global shipments to decline 4.7% year on year to 1.15 billion units in 2023, the lowest volume in a decade. That prognosis chimes with the sombre analysis from other research houses, but like its peers, IDC sees better times ahead, as it expects the market to grow year on year by 4.5% in 2024, followed by growth in the low single digits until 2027. "While the market will undoubtedly return to growth, longer refresh cycles are tapering the rate of growth over the long run, preventing the total available market from reaching pre-Covid levels," noted Nabila Popal, research director for IDC's Mobility and Consumer Device Trackers. "In such an environment, it is crucial for vendors to strategise to increase their value and focus on channel incentives and promotions to attract consumers and bring them home by providing flexible financing options. As consumers hold onto their devices longer, the bright side is they are willing to pay more, which will in turn help average selling prices to rise for the fourth consecutive year in 2023," she added.
Optical networking equipment giant Ciena reported a 23% year-on-year increase in fiscal third-quarter revenues to $1.07bn and adjusted EBITDA of $151.3m, up by 57.6%. "We are encouraged by increased customer activity that, when combined with our elevated backlog, market leadership and expanding addressable market, we believe will drive growth and market share gains going forward," noted Ciena's president and CEO Gary Smith in the company's earnings announcement. The results were better than expected and lit a fire under the vendor's share price, which shot up by 14.8% to $49.56.
Here's worrying news from international network operator Zayo, which has been tracking distributed denial of service (DDoS) attacks. It recorded a 314% increase in the number of attacks during the first half of this year compared with the first six months of 2022, and identified telcos as "a prime target for attackers due to the critical role telecom providers play in providing communication and internet services." According to Zayo, the telecoms industry "saw the most frequent attacks, accounting for roughly half of the total attack volume, with more than 37,000 attacks in the first half of 2023." Read more.
Customer experience is something that all communications service providers say is very important to them but very few back up their talk with investments and advances in making their paying customers happy, especially when something goes wrong. For those service providers that genuinely want to improve, what can they do? Well, research company Gartner has identified three technologies that will, apparently, transform customer service and support by 2028 – generative AI (GenAI), digital customer service, and conversational user interfaces (CUIs). "The common theme of these three technologies are [sic] their ability to streamline the customer journey and enable customer service leaders to meet customers' growing expectations," stated Drew Kraus, VP analyst in the Gartner customer service and support practice. "Within the next five years, we expect these technologies to change the face of customer service and support," he added. Let's see if there's any evidence of that in the telecom sector over the next five years…
Bob's your quantum uncle, Alice is your qubit aunt and Schrodinger's cat is the family pet. Back in 1969, the wife-swapping comedy/drama film Bob & Carol & Ted & Alice was released and garnered four Academy Award nominations. Now, 54 years later, Alice and Bob are no longer 30-something-year-old swingers. They have aged, rather gracefully in fact, to become trusted characters used as placeholder names in references to, and discussions about, cryptographic systems and protocols and as common archetypes in quantum cryptography, game theory and physics. Alice & Bob is also the name of a 2020 startup French hardware company that aspires to manufacture the first universal fault-tolerant quantum computers. To that end, the company has already demonstrated experimental results that surpass those of big tech companies, such as Amazon and Google. Alice & Bob specialises in 'Cat Qubit' architecture, a self-correcting super-computing quantum bit technology that reduces hardware requirements by up to 60 times compared to competing approaches. And, yes, the 'Cat Quit' is, aptly, named after Schrodinger's maybe alive, maybe dead, moggy. The 'conventional' qubit is incredibly susceptible to even the tiniest amount of environmental 'noise', which causes it to decohere and 'bit-flip'. As Alice & Bob recently showed, the use of Cat Qubit technology can dramatically suppress these bit-flips. In fact, Alice & Bob equipment doesn't try to isolate qubits from noise but uses a two-photon injection scheme that maintains the system energy level and protects against decoherence. Théau Peronnin, the company's co-founder and CEO, told HPCwire, "Most of our competitors are trying to isolate qubits from their environments, to decouple them. We're doing exactly the opposite. We're going for a device that must be coupled as closely [as] possible to the environment but through this very specific channel. We are building on one of the most used platforms, which is superconducting circuits. We operate in a fridge with a rack of control electronics nearby, just like every other superconducting quantum computer. The main difference is the layout of the chip, the way we designed the chip, the way we encode quantum information, and the way we operate the device." The aim of all this work is to maximise the suppression of environmentally-induced errors and, to that effect, the company has just demonstrated that the number of qubits required for Shor's algorithm can be reduced from 22 million to 300,000 via algorithm optimisation. Shor's algorithm applies to quantum computers that can be put to work on integer factorisation, where large numbers are transformed into their prime factors. This process is difficult almost to the point of impossibility for classical computers: It takes massive resources and is very slow. Shor's algorithm uses the principles of quantum mechanics to work on calculations in parallel, making integer factorisation massively quicker than is possible even on the most advanced of classical supercomputers. It has many important applications and is best known for its potential power to break public key cryptosystems that are the bedrock of the security of communications over the internet. Alice & Bob's approach to quantum computing is not the only one being pursued – others gaining traction currently include neutral atoms, trapped ions and colour vacancies in diamonds. Peronnin reckons that the current research into a wide variety of different qubit types will eventually come down to just one type being proven to be better than the others, and when that happens, that's where the investment money will go. Alice & Bob has just launched its own consulting arm called The Box, which brings together academics, scientists and individuals with strategic experience in quantum computing with theoretical physicists, quantum engineers, and computer scientists led by the University of Oxford's Dr. Linde Hansen, a former head of McKinsey's knowledge and business development around quantum technologies. The Box has begun working with these organisations to build comprehensive roadmaps for integrating quantum computing into their workflows and helping clients devise effective quantum strategies that focus on high-value applications, irrespective of platform. "Our efforts aim to support businesses in their journey towards developing and implementing quantum solutions on whichever hardware suits their needs best," explained Peronnin. Amongst The Box's clients are an (as yet unnamed) multinational automobile company that is exploring the use of quantum molecular simulation to find sustainable alternatives for scarce metals used in batteries for electric vehicles and fuel cells for hydrogen cars. Another is an anonymous but global energy company focusing on quantum catalyst optimisation to significantly reduce the production costs of future renewable fuels. It's all going on!
- The staff, TelecomTV
Email Newsletters
Sign up to receive TelecomTV's top news and videos, plus exclusive subscriber-only content direct to your inbox.