What's up with… Subex, Brightspeed, Sri Lanka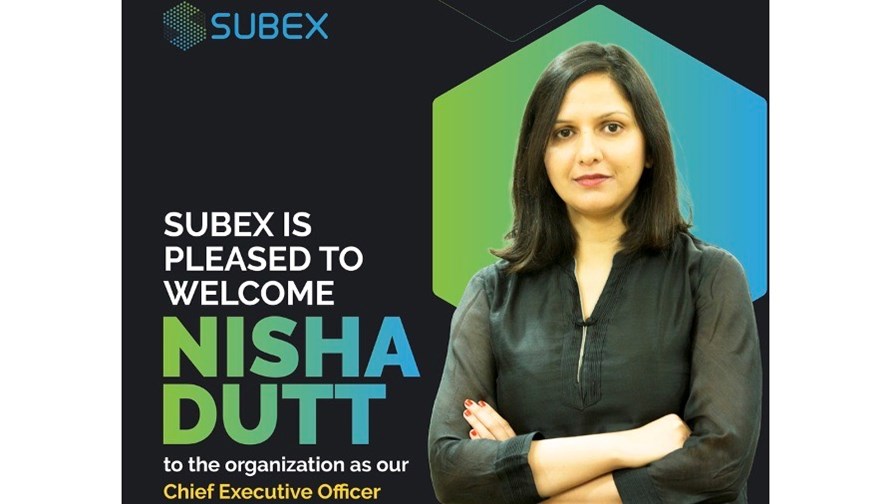 Subex names new CEO
Mubadala invests in US operator Brightspeed
Mobile merger planned in Sri Lanka
In today's industry news round up: Indian telco software specialist Subex appoints a new CEO; Abu Dhabi sovereign investor Mubadala takes a stake in US broadband network operator Brightspeed; Sri Lankan operators Dialog Axiata and Airtel Lanka are in merger talks; and much more!
Indian telecom software specialist Subex has a new CEO. Following the unexpected early retirement several weeks ago of Vinod Kumar, who had been at the company for 25 years and had been due to remain as managing director and CEO until 31 March 2024, Nisha Dutt has taken on the role of CEO, with effect from 2 May. Dutt, who has been a Subex board director since 2015, "brings with her extensive expertise in consulting, advisory [and] investment banking," the company noted in a filing with the BSE (Bombay Stock Exchange). "She has been chief executive officer of Intellecap Advisory and also been a technology entrepreneur. She holds [an] MS in industrial engineering from Oklahoma State University and a master's [in] business administration from Ohio University," it added. Subex, which is very focused on exploiting AI in telco operations, turns over between $35m and $40m in annual revenues and has customers in most major markets.
Abu Dhabi sovereign investor Mubadala Investment Company has splashed out US$500m to buy a minority stake in Brightspeed, the US broadband service provider that acquired access network assets in 20 states in the mid-south and east last year from Lumen (formerly Centurylink) for US$7.5bn. Brightspeed, which is majority-owned by Apollo Global Management, is the fifth-largest incumbent local exchange carrier (ILEC) in the US: Its network passes more than 6.5 million homes and businesses in mainly rural and suburban communities across the midwest, south-east and parts of Pennsylvania and New Jersey. The network operator is now investing in a fibre access broadband network, which is expected to reach up to 3 million homes and businesses over the next five years, "including in many places where fibre and advanced technology have not historically been deployed," it stated in this announcement about the Mubadala investment. "As a responsible global investor, Mubadala sees huge opportunity in supporting Brightspeed's growth strategy in transitioning large swathes of the US to fibre connectivity and promoting digital equity and inclusion," noted Khaled Abdulla Al Qubaisi, CEO of real estate and infrastructure investments at Mubadala. "We're delighted to be partnering with Apollo and Brightspeed to capitalise on the growth opportunities in fibre deployment and create not only sustainable, long-term value but also support the digital infrastructure development across the US." Mubadala isn't only interested in the US digital infrastructure market – it is also an investor in UK fibre access network altnet CityFibre and in Nordic network operator GlobalConnect.
Axiata Group has struck an agreement to merge its Sri Lankan operation, Dialog Axiata, with Airtel Lanka, the local operation of Indian telco giant Bharti Airtel. "The proposed transaction envisages Airtel being granted a stake in Dialog, representing the fair value of Airtel Lanka. Airtel would accordingly be issued new shares in Dialog upon completion of the transaction," noted Axiata in this announcement. "Discussions with respect to the proposed transaction are ongoing between the parties and also with the relevant regulatory authorities as per applicable laws and regulations. The proposed transaction is subject to [the] signing of definitive agreements and necessary closing conditions, including applicable regulatory and shareholder approvals," added Axiata. Dialog Axiata is the island state's largest mobile operator with more than 17 million customers and a market share of about 57%, while Airtel Lanka has more than 5 million customers, so such a merger would only strengthen Dialog Axiata's position as market leader ahead of Mobitel, which is owned by Sri Lanka Telecom, and Hutch, which is owned by CK Hutchison.
According to a new report from GlobalData, 5G will account for almost half of total mobile subscriptions (48%) by 2027, while global subscriptions to the next-generation cellular technology will reach 5.5 billion in the period. The rise in adoption of this technology is estimated to be a staggering 223% from the 1.7 billion 5G mobile subscriptions (18% of the total) at the end of 2022. The penetration rate of the fifth-generation mobile network is forecast to be at its highest in the US, up from 53% at the end of 2022 to 162% by 2027, followed by China up from 86% to 154%, Europe with a penetration rate up from 15% to 88%; and India up from a mere 1% in 2022 to 40% in 2027. According to principal analyst Laura Petrone, 5G still needs "a strong, mass-market, business-to-consumer (B2C) use case beyond fixed wireless access (FWA)." She pinpointed cloud gaming, augmented reality (AR) and virtual reality (VR) as some of the areas where operators will be likely to explore opportunities. However, GlobalData has noticed signs that "enterprises are more willing to consider 5G as a primary access service." And despite 5G not yet being broadly available in its standalone (SA) form, which offers more advanced capabilities such as higher speeds, low latency and high device densities for the internet of things (IoT), the analyst firm has seen "clear signs that enterprises are warming to it" in markets where it is already present, such as in the US. Find out more.
Just a few weeks after US broadband network equipment company Calix banned the use of the generative-AI tool ChatGPT across "business functions and across all devices" following news that Samsung staff had accidentally leaked proprietary information by using it in ChatGPT queries, the latest company to ban the use of ChatGPT and other such chatbots in the work environment is… Samsung, according to Bloomberg. What took it so long?
The European Commission's competition policy unit has decided it needs a bit of extra time to deliberate the proposed €18.6bn merger between Orange and MásMóvil in Spain. An "in-depth investigation" into the deal was announced in early April, with an initial decision deadline of 21 August, but that timeframe has now been extended to 4 September.
Deutsche Telekom and Orange are among the companies teaming up to respond to the European Commission's call for tender related to the future European satellite constellation dubbed IRIS² (Infrastructure for Resilience, Interconnectivity and Security by Satellite). According to the founders of the open consortium, which will be governed by space technology specialists Airbus Defence and Space, Eutelsat, Hispasat, SES and Thales Alenia Space, IRIS² "aims to bring a new secure and resilient connectivity infrastructure to European governments, businesses and citizens" by building a "state-of-the-art satellite constellation based on a multi-orbit architecture that would be interoperable with the terrestrial ecosystem." As reported previously, the new constellation will be Europe's third, adding to the existing Galileo and Copernicus networks. IRIS² will be part funded with €2.4bn of European Union cash, though the total cost of building the network is expected to be about €6bn. Read more.
Apple has found a new way to retain customers and diversify its business: The high-yield savings account it recently launched in partnership with Goldman Sachs attracted almost US$1bn in deposits from about 240,000 account holders in just the first four days, according to Forbes. The savings account, which offers a very attractive 4.15% interest rate, is available only to those who hold the iPhone giant's credit card, Apple Card. The availability of the account comes just as the US banking sector reels from its latest crisis: San Francisco-based First Republic was closed last week by the US government and put under the custody of the Federal Insurance Deposit Corp, which then quickly brokered a deal to sell the bank to JP Morgan for $10.6bn.
Elon Musk has reportedly reduced the Twitter full-time staff headcount to about 1,000, down from about 7,200 when he acquired the company in October 2022 for $44bn, Business Insider has reported (subscription required). The report coincided with news of Twitter's latest technical issues and in the wake of the confusion caused by, and the exploitation of, the social media platform's new blue tick rules.
As Twitter stutters, yet another challenger has emerged, and the ultimate irony is that it was incubated and then spun out by Twitter (but has been an independent company since 2021) and counts Twitter founder Jack Dorsey as one of its board members. Bluesky, according to reports, is very Twitter-like and easy to use, according to those who have tested the decentralised platform, which is currently available on an invite-only basis. But it is already up to 50,000 users (according to its own FAQ explainer) and attracting a lot of positive buzz… though so did Mastodon, another decentralised social media platform that attracted a lot of new users following Musk's acquisition of Twitter, only to lose its shine when people realised how confusing it was to use. Bluesky isn't currently attracting the same type of criticism, but as The Verge reports, it will need to move quickly to benefit from the current levels of interest and praise.
- The staff, TelecomTV