What's up with… NVIDIA/Arm, T-Mobile US, EC telecom rules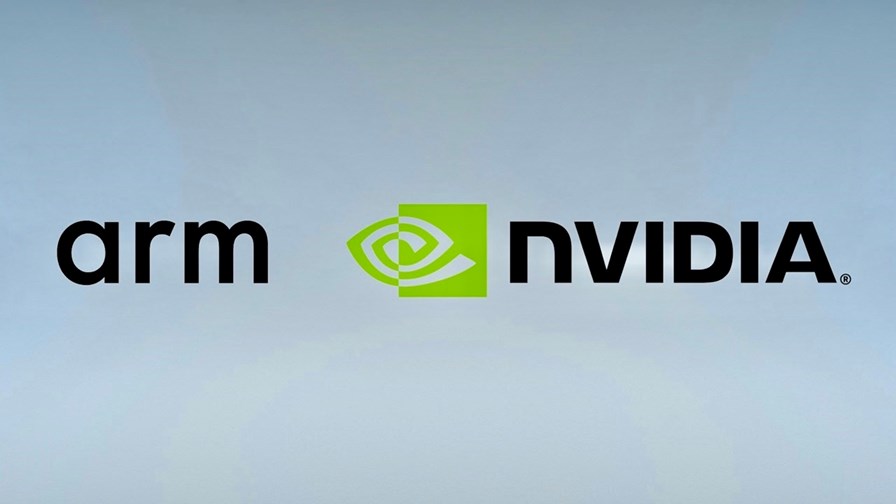 Authorities to probe NVIDIA's Arm acquisition
T-Mobile US is very pleased with itself
EC slaps wrists over telecom rules
The potential investigation of a major acquisition and a very bullish T-Mobile US top the pile in today's selection of news nuggets.
Authorities from both the European Union and the UK are preparing for separate "in-depth" probes into the planned $40 billion acquisition of Arm by US chip giant NVIDIA, according to the Financial Times.
In case you hadn't noticed, T-Mobile US isn't shy about calling out its rivals at any opportunity. So when it announced on Thursday that it had achieved "strong financial results that met or exceeded all guidance," it boasted of a 5G service range that "covers 280 million people across 1.6 million square miles, nearly 4x more than Verizon and nearly 2.5x more than AT&T." The operator, which of course now includes everything that used to be Sprint, reported full year revenues of $68.4 billion and a net profit of $3.1 billion. It ended 2020 with 102 million customers. The full financial report can be found here.
The European Commission has opened "infringement procedures" against 24 member states for "failing to enact new EU telecom rules." Only three countries – Greece, Hungary and Finland – have adopted all the measures. The countries lagging behind are Belgium, Bulgaria, Czechia, Denmark, Germany, Estonia, Ireland, Spain, France, Croatia, Italy, Cyprus, Latvia, Lithuania, Luxembourg, Malta, Netherlands, Austria, Poland, Portugal, Romania, Slovenia, Slovakia, and Sweden. To find out more, see this EC statement.
After years of being an ultra-niche product, cellular-enabled PC sales jumped by 70% last year to top 10 million for the first time, driven by the needs of home workers during the Covid-19 pandemic, according to Strategy Analytics. Nearly all of the sales in 2020 were for 4G-enabled devices, but a greater variety of 5G-enabled devices are becoming available and will dominate the market by 2025, when the research house expects sales to have risen to more than 14 million. Read more.
In far Kathmandu, Parbat Gurung, the Minister for Communications and Information Technology has ordered pampered management desk jockeys of Nepal Telecom (NT), the country's still-powerful former monopoly operator, out of the office and into the field… literally. It wasn't quite what the top brass had been expecting when they arrived at the celebration marking the 17th anniversary of NT's current iteration. Instead of plaudits and a junket they got a tongue-lashing and orders to get out of the office and do some real work. Nepal Telecom has a very well-deserved reputation for appalling customer service, inefficiency and smug, lazy and aloof management and the minister didn't hold back in his condemnation of them. Nepal opened up to competition in the telecoms sector in 2003 but ever since NT has continued to behave like the untouchable, unresponsive, bureaucratic state monopoly it was before. Progress in transforming the organisation has been very slow and has faced determined internal opposition. Parbat Gurung was blunt saying, "NT staffers have to change their working style" and "visit the field frequently." He added "the customer has to feel that the Telecom has changed" and that the innumerable complaints and grievances about NT's poor service and the dreadful treatment of its subscribers "must be addressed forthwith." Ominously (for them) he added, "The government is ready to assist NT's agenda"; that "a strategic management partner will be brought in as soon"; and that "public participation is necessary to make this company sustainable." The shell-shocked staffers trooped out under little illusion that their life of day-long tea-breaks and power naps are numbered. NT subscribers can now look forward with relish to the day when dungaree-clad senior managers go out on the road to deploy and maintain equipment and, heaven forfend, actually dig trenches, pull cables and get their hands dirty.
Canuck Commissioner makes it crystal… Clearview is illegal in Canada. The AI system and app developed by US mass surveillance face recognition company Clearview is, literally, unwarranted (as well as unwanted and unacceptable) north of the 49th Parallel. Canadian Privacy Commissioner Daniel Therrien say, "What Clearview does is mass surveillance, and is illegal." Very widely used in the US, where privacy laws are much laxer than they are north of the border, the system had nevertheless been in increasing use by law enforcement agencies across Canada. In the US, Clearview is on the verge of being ubiquitous. It has been used to scrape more than 3 billion photographs from social media platforms and public websites over the course of little more than a year to build a facial recognition database and its associated app is now in routine use by some 2,500 US law enforcement bodies across the nation. Canadians are not impressed with finding themselves "continually in a police line-up" as the Privacy Commissioner put it. He is demanding that Clearview deletes all Canadian mug shots from its Big Brother database, but the company is refusing to do so, claiming that it does not require the consent of individual Canadians to use facial biometrics gleaned from photos on the public Internet. In a statement, the company writes, "Clearview AI is a search engine that collects public data just as much larger companies do, including Google, which is permitted to operate in Canada." Yeah, but you're not, Clearview, and who knows what the longer-term prospects are for Google?
Bulgaria's telecom authority has announced the dates for its tendering process for 5G spectrum in the 3.6GHz band. According to Developing Telecoms three 100MHz blocks (unpaired) are to be offered with a reserve price of US$2.5 million. Bids need to be in by 25th of February and the winners will be announced on the 3rd of March.
The social media bubble appears far from bursting, as Chinese short form video platform Kuaishou, a rival to TikTok, executed its IPO on the Hong Kong exchange on Friday and saw its share price soar by almost 200%, reports CNBC.
The pressure on Chinese companies in the UK isn't restricted to Huawei… UK regulator Ofcom has revoked the license of Chinese news channel CGTN, because it found it is ultimately controlled by the Chinese Communist Party. The power to revoke is seldom used - the last time saw the removal of Iran-backed Press TV in 2012.
If shareholder agreement is granted, the £1.1 billion acquisition of UK broadband service provider TalkTalk by Toscafund looks set to close on 12 March, according to this stock exchange statement.
Email Newsletters
Stay up to date with the latest industry developments: sign up to receive TelecomTV's top news and videos plus exclusive subscriber-only content direct to your inbox – including our daily news briefing and weekly wrap.