What's up with… Airtel Africa, Nokia, FCC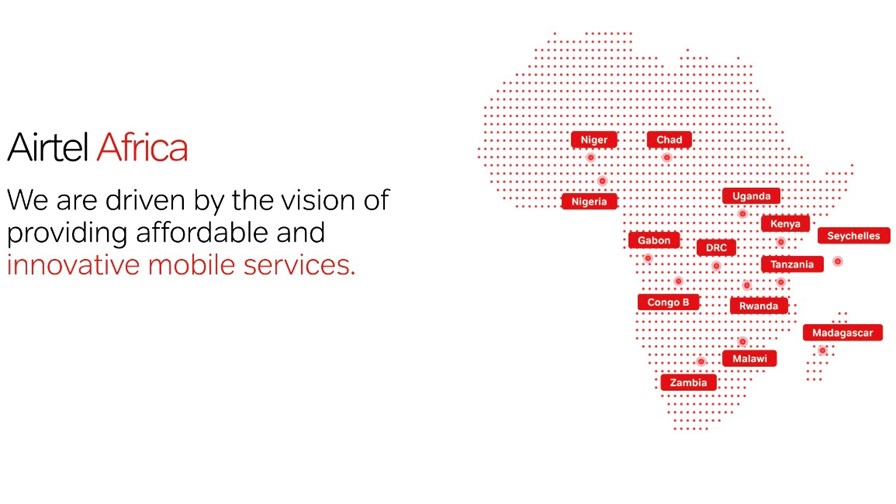 Airtel Africa's mobile commerce unit gets cash injection
Nokia offers bullish business view
FCC plans another auction and bars more Chinese operators
A major investment in Africa's mobile commerce sector, a bullish turnaround view from Nokia's management and the latest from the FCC lead the way in today's news roundup.
The Rise Fund, part of investment firm TPG, is to invest $200 million in Airtel Mobile Commerce BV, a wholly-owned subsidiary of Airtel Africa, which has operations in 14 countries across the continent. Airtel Mobile Commerce is currently the holding company for several of Airtel Africa's mobile money operations, but will now set to own and operate the mobile money businesses across all of Airtel Africa's markets. The investment values Airtel Mobile Commerce at $2.65 billion on a cash and debt free basis. For further details, see this announcement.
Nokia's management, which is setting out details of the vendor's new strategy today at the company's Capital Markets Day, is predicting a significant improvement in operating margins during the next few years and overall growth "faster than the market" in 2023. "Nokia is repositioning itself to deliver sustainable, profitable growth, adapting our business to lead in an increasingly digitalized world. We have a clear and detailed plan for how we will reset the business, accelerate competitiveness and scale up our lead in the markets we choose to play in. This plan will enable us to deliver double-digit comparable operating margins in 2023," noted the vendor's President and CEO Pekka Lundmark in this detailed announcement. The plan includes a significant effort to grow sales in the enterprise market. Investors were clearly hoping for more, though, as Nokia's share price dipped by 2.5% on the Helsinki exchange to €3.49. Earlier this week, Nokia announced that up to 11% of its staff would be heading to the exit door as part of a new restructuring program. (See Nokia to axe up to 11% of its staff.)
Let's not forget, though, just how important Nokia is as a technology supplier and partner to the world's largest communications network operators. The vendor also announced today a five-year deal to supply AT&T with a range of radio access network technology to support the US operator's rollout of 5G infrastructure that will make use of the C-band spectrum it recently acquired in the FCC auction. Speaking of which…
Three months ago, the auction of C-Band spectrum in the US netted the regulator, the FCC, a handy $80.9 billion. Networks were willing to go on a big spending spree after T-Mobile demonstrated that the spectrum can be instrumental in the provision of increased 5G data download speeds. Now the FCC has announced that another mid-band spectrum auction will take place in October when 100MHz of spectrum in the 3.45GHz band will go under the hammer. At the moment, the spectrum is allocated to the US Department of Defense for "applications related to radar systems". Henceforth it will be re-purposed for commercial civilian use. The "Beat China by Harnessing Important, National Airwaves for 5G Act, 2020", (how's that for a cumbersome title for a piece of legislation? Doesn't exactly trip off the tongue, does it? There doesn't seem to be an acronym for it yet, but someone somewhere will be striving to fashion one) requires the FCC to work with other Federal agencies to have all 3.45 GHz band spectrum corralled and ready to go to auction by December 31 this year. Taken as a whole, the 3.45 GHz band together with the adjacent 3.5 GHz and 3.7 GHz bands will provide 530 MHz of contiguous mid-band spectrum for 5G services. The FCC's Acting Chairwoman, Jessica Rosenworcel, said that the action "will move us closer to 5G service that is fast, secure, reliable, and most importantly available everywhere in the country."
The FCC has also been busy elsewhere in the telecoms firmament and is and on the point of banning a further three Chinese telecoms companies from US networks. Last December an investigation began into the ultimate ownership of China Unicom Americas, ComNet and Pacific Networks to determine whether or not they should have licensed access to US markets. "Orders to Show Cause" were issued by the FCC in April 2020, citing the belief that the three companies are ultimately "owned and controlled by the government of the People's Republic of China". Having been given time to disprove the allegations and having been unable to do so, the FCC has ruled that "the domestic and international section authorisations enabling them to operate in the United States" will be revoked "under the terms of Section 214 of the Telecommunications Act of 1996". The Acting FCC Chairwoman, Jessica Rosenworcel, commented: "Promotion of national security is an integral part of the Commission's public interest responsibility and today's action seeks to protect the nation's telecommunications infrastructure from potential security threats. The Commission has raised concerns regarding the vulnerability of subsidiaries of Chinese state-owned enterprises to the exploitation, influence, and control of the Chinese government." The FCC Commissioner, Brendan Carr, added: "These three carriers provided incomplete and inconsistent responses that failed to address these threats and in turn raised fresh concerns about their ability to follow FCC rules." According to an SEC filing, China Unicom is linked-in to US telecoms networks at 11 sites where it has installed routers and also leases circuits from US network operators. It "has relationships" with AT&T, CenturyLink and Verizon.​
Singtel and SK Telecom have successfully interconnected their edge platforms and enabled service roaming trials via an edge interconnect hub developed by the Bridge Alliance, an industry body representing network operators from Asia, the Middle East and Africa. The Alliance says the first phase of a Proof of Concept (PoC) for edge cloud federation, or interconnectivity, involving Singtel's and SK Telecom's Multi-Access Edge Computing (MEC) platforms has been successfully completed. The PoC "successfully demonstrated cloud gaming on Singtel's and SKT's MEC platforms deployed through the Bridge Alliance Federated Edge Hub," noted the Alliance. Its CEO, Dr. Ong Geok Chwee, noted: "With the fragmented nature of the Asia-Pacific market, cross-country edge cloud use cases can be best deployed with a Federated Edge Hub. By working with our ecosystem of member operators and partners, we empower enterprises, partners and edge compute developers to easily enable resource ordering across multiple geographies through standardised interfaces such as ETSI and TM Forum, and also deploy use cases, with high performance and low latency." The next phase of the PoC will involve AIS in Thailand and Optus in Australia. Read more.
It's not all good news for Singtel, though… The operator is reeling from a cyber breach that resulted in the personal details of 129,000 customers being accessed by hackers, as well as "some" information relating to 23 enterprise customers, the credit card details of 45 staff of a corporate customer and the bank details of 28 former Singtel employees. "While this data theft was committed by unknown parties, I'm very sorry this has happened to our customers and apologise unreservedly to everyone impacted. Data privacy is paramount, we have disappointed our stakeholders and not met the standards we have set for ourselves," said Singtel's Group CEO Mr Yuen Kuan Moon. Read more.
The battle to buy photonics and lasers specialist Coherent seems far from over! Lumentum, which started the bidding war for Coherent, has tabled what is now the fifth takeover offer: This bid is worth $6.9 billion and is sweetened with a promise from private equity firm Silver Lake to invest $1 billion in the combined company. Lumentum's bidding rival, II-IV, had previously offered cash and stock worth $6.8 billion: Will it come back with an even bigger offer? For more on Lumentum's latest offer, read this press release.
Singapore-based investment firm Ascendas Reit is to buy a portfolio of 11 European data centres based in the UK, France, the Netherlands and Switzerland from Digital Realty for S$904.6 million (US$676.2 million). Mr William Tay, Executive Director and Chief Executive Officer of the Manager said, "This acquisition gives us a unique opportunity to own a portfolio of well-occupied data centres located across key markets in Europe. It complements our existing data centre portfolio in Singapore and will increase the sector's contribution to S$1.5 billion or 10% of investment properties under management. We see good potential in the data centre business and will continue to source and make further acquisitions when the opportunities arise." Read more.
- The staff, TelecomTV
Email Newsletters
Sign up to receive TelecomTV's top news and videos, plus exclusive subscriber-only content direct to your inbox.