What's up with… AI in Europe, Project Kuiper, Juniper Networks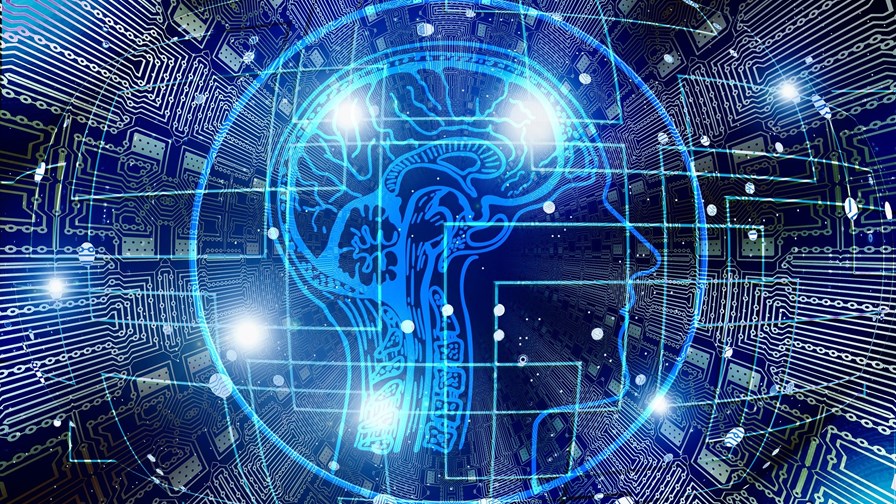 Europe plots tighter AI regs
Amazon's Project Kuiper gets off to a flying start
Juniper Networks is slimming down
In today's industry news roundup: The European regulatory bodies put their heads together to devise tighter controls for AI systems; Amazon sends its first two satellites into low-earth orbit as part of Project Kuiper test; Juniper Networks is reducing its headcount as it reacts to lower network investments and much more!
Europe has reportedly been pushing for tightened rules on the use of the largest AI systems. According to Bloomberg (available here via BNN Bloomberg), representatives from the European Commission, the European Parliament and member states of the European Union (EU) are discussing ways to address concerns related to the use of large language models (LLMs), which are the foundation of AI chatbots, such as OpenAI's ChatGPT, while ensuring that new players in the market aren't unduly restricted by regulation. The proposed legislation would require AI companies to perform risk assessments. The agreement, which is to be part of the upcoming AI Act, is preliminary and could undergo further changes, with negotiating parties aiming to finalise the legislation by the end of 2023, the report added.
Still on AI… The EU is seeing "convergence" with Japan on the ways the two regions view AI, Vera Jourova, European Commission VP for values and transparency, has told Reuters. Jourova reportedly said it was easy to discuss the topic of AI with the EU's Japanese partners without having to explain the basics, while discussions in China were "a totally different thing". The EU and Japan recently unveiled intentions to expand collaboration on technology developments, such as AI and semiconductors, according to media reports in July.
Amazon has kicked off its first test mission as part of its low-earth orbit (LEO) satellite broadband initiative, Project Kuiper. The company sent into orbit its first two prototype satellites late on 6 October from the US state of Florida, before deploying them at an altitude of 311 miles above Earth. The move represents the start of Amazon's 'Protoflight' mission, which it describes as "a months-long series of tests to validate our system design and network performance". "This mission will help improve the technology and operations required to deliver fast, affordable broadband from space to unserved and underserved communities. Lots of testing ahead for the team, as they check functionality of the satellites, plus software, hardware, and networking on the ground," said Adam Selipsky, CEO of Amazon Web Services (AWS). Amazon envisages manufacturing and deploying a total of more than 3,200 satellites over the next six years, in an effort to deliver global broadband services. By way of comparison, media reports suggest that Amazon's main rival in the satellite communications space, SpaceX's Starlink, had launched more than 5,000 satellites by the end of August.
Staying in space… Satellite company Intelsat has launched two geosynchronous orbit (GSO) – an Earth-centered orbit with an orbital period that matches Earth's rotation on its axis – communications satellites, called Galaxy 33 and Galaxy 34, to support connectivity to its North American media customers, bringing its total number of television customers to 100 million. "The Intelsat Galaxy fleet is the most reliable and efficient media content distribution system in North America, and this investment will provide our customers with a reliable and high-performance technology path for media distribution through the next decade," explained Intelsat CEO Dave Wajsgras. The company plans to launch another five satellites in the next six months. Find out more.
More gloomy news from the vendor sector… Juniper Networks is laying off 440 staff, more than 4% of its total headcount, as part of a restructuring process following a reevaluation of the vendor's "business objectives", the company has announced in a filing with the SEC. The layoffs will cost the company about $59m, including $40m in severance payments. The move comes in the wake of a gloomy outlook shared by Juniper when it reported its second quarter financial results. At that time it noted: "For the third quarter, we expect to see continued weakness in bookings, particularly with our cloud and, to a lesser extent, our service provider customers. We believe the softness in bookings is largely attributable to customer digestion of previously placed orders and certain projects being pushed to future periods. We expect the macro-economic environment to remain challenged, which may continue to impact customer spending. These factors are negatively impacting our revenue expectations."
- The staff, TelecomTV
Email Newsletters
Sign up to receive TelecomTV's top news and videos, plus exclusive subscriber-only content direct to your inbox.