Telia exits Denmark in $926m M&A deal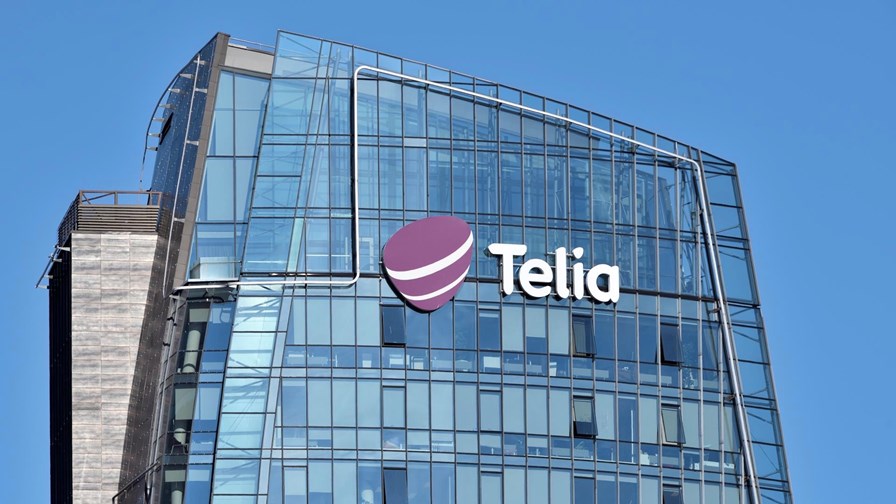 Telia sells its Danish operation and network assets in a $926m deal
The buyer, Norlys, is a challenger in the Danish market, providing energy and telecoms services
Telia seeks to reduce debt while refocusing on countries with a clear path to market-leading positions
The telco continues to shrink its presence in the Nordic and Baltic regions
Telia has agreed to sell its business, including its network assets, in Denmark to energy and broadband services group Norlys for 6.25bn Danish kroner (DKK) (US$926m), as the operator seeks to focus on markets where it believes it can secure and defend leading market positions.
The telco, which has operations in the Nordic and Baltic regions, is selling 100% of its Danish business and assets in a deal that is expected to be completed by the first quarter of 2024, it noted in this announcement. If the deal goes through as planned, Telia will then have operations in just five markets – Sweden, Finland, Norway, Estonia and Lithuania.
Telia added the sale has been agreed on a cash and debt-free basis, with its valuation worth 8.9 times the amount of earnings before interest, taxes, depreciation and amortisation (EBITDA) Telia Denmark reported in 2022.
Final details of the transaction are yet to be agreed but are expected in the next few months. Telia unveiled the M&A move just ahead of the publication of its first-quarter financial results, issued early on Wednesday morning.
The move will enable Telia to focus its efforts and resources on markets with greater business potential. "Having considered a number of strategic options in Denmark over several years, the combination of Telia's strong mobile position with Norlys' strong infrastructure position creates a unique opportunity to create a new national challenger with a committed long-term owner, while crystallising immediate value for Telia," the company explained in its statement.
According to Telia CEO Allison Kirkby, the deal presents "an exciting opportunity for our Danish business and colleagues to become part of a new national challenger, with owners who are renowned for their long-term view of both energy and digital infrastructure." The transaction with Norlys "crystallises value from both the outstanding work of the Telia Denmark team, who have led such an impressive turnaround of the business during the last 18 months, and from the leading 5G digital infrastructure that we have built up in the country," she added.
Following the sale completion, Telia's customers in Denmark stand to gain from "a broader set of products and services from Norlys" while Telia "will focus even more on markets where we can sustain or build a leading position," said Kirkby, adding that Telia plans to use the sale proceeds to reduce its debt.
As for the prospective new owner, Norlys already provides a number of services and utilities, including electricity, natural gas, broadband and TV services, to more than one million homes. "Combining Telia's mobile network with our fibre business will enable Norlys to provide a full-service solution in Denmark, paving the way for significant growth opportunities. A strong mobile arm will expand our position as the number one challenger in the Danish market and add to our presence across both the digital and green value chains," said Niels Duedahl, CEO at Norlys.
In a separate statement (available in Danish here), Norlys described the purchase of Telia's Danish assets as an "important step towards delivering a more complete customer experience," and explained that to secure the takeover, it is using funds from a 35% stake sale in its fibre business that was completed last year.
According to Norlys, Telia Denmark has approximately 1.5 million customers, 650 employees, 31 stores and 4,300 mobile masts. The Danish unit's revenue for 2022 was DKK 3.7bn ($548m), the buyer added.
Refocus
Last year, Telia completed the sale of its shares in its Latvian operation to fixed line operator Tet in a €10.75m deal. It also divested 49% of its tower business in Sweden to Brookfield, an investment firm, and Alecta, a pension fund, for around €526m, a year after selling a stake in its towers business in Norway and Finland to the same duo – see Telstra, Telia become the latest telcos to cash in on towers.
At the start of 2023, the telco group warned its financials for 2022 would be negatively affected by non-cash impairment charges (a permanent reduction in the value of a company asset) totalling 19.8bn Swedish kronor (SEK) ($1.9bn). A few days later, the operator reported a full-year operating loss of SEK 17.9bn ($1.74bn) due to the impact of those charges and reportedly unveiled cost-cutting measures that include a headcount reduction of about 1,500 employees this year.
- Yanitsa Boyadzhieva, Deputy Editor, TelecomTV