Telenor appoints Google's Phadke as group CTO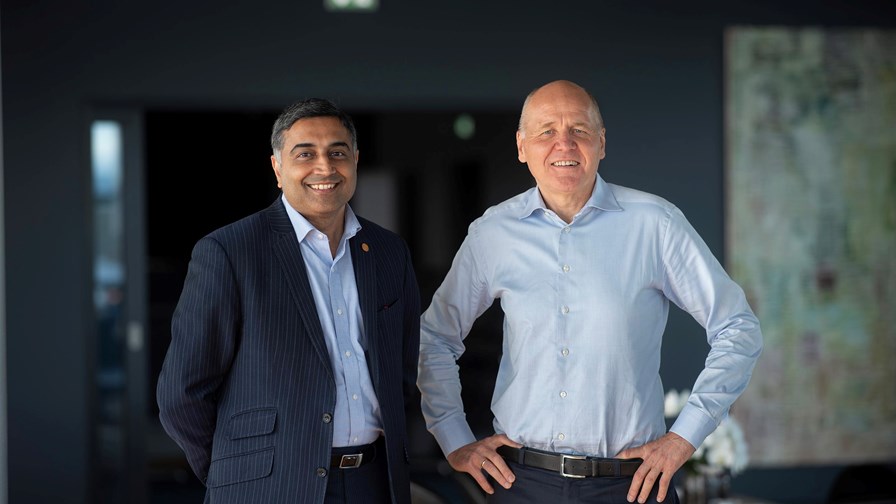 Telenor has shaken up its top team
Amol Phadke joins from Google Cloud as group CTO
Operator also names new heads for Nordics and Asia
Amol Phadke has bucked the industry trend by leaving a public cloud giant, Google Cloud, to work for a telco, Telenor, where he will be group CTO starting 1 September. The appointment is part of a broader shake-up of the telco's top team, which has named new heads for its Nordic and Asia operations.
Phadke has plenty of telecom sector experience. Before Google Cloud, where he was managing director and general manager of the global communications service provider industry vertical, he led the global network services team at Accenture, spent three years as a senior director at Alcatel-Lucent, and nine years at BT, where he was a member of the team that developed the UK operator's 21CN architecture.
"I am thrilled that Amol has agreed to lead the next wave of our technology transformation and to help us drive the use of technology as an enabler for profitable growth," stated Telenor CEO Sigve Brekke. "His extensive leadership experience from global technology companies and unique telecom credentials will enable us to navigate the tremendous technology shift in our industry and unlock the resulting value for Telenor, our customers, and partners," added the CEO.
Phadke will lead the telco's group technology team and be responsible for setting the operator's overall technology strategy and research and innovation ambitions. He will also be responsible for the group security strategy and be chair of Telenor Procurement Company.
Phadke will be well known to many in the industry and also to the TelecomTV community, as he has appeared in our programming multiple times over the years in his various roles, and was one of the key speakers during the DSP Leaders World Forum 2022 session that focused on the relationship between telcos and the cloud.
In taking on his new role at Telenor he replaces Ruza Sabanovic, who had been CTO since 2015. The operator noted that Sabanovic will be "the subject of another announcement in due course." CEO Brekke noted: "I have worked closely with Ruza throughout my career, from her time at Uninor in India to her valuable contributions in the Group Executive Management since 2015. She has done a tremendous job for the company."
In other changes that will come into effect from 1 October, Jørgen C. Arentz Rostrup becomes head of Telenor Nordics and Petter-Børre Furberg becomes head of Telenor Asia, essentially swapping roles.

Rostrup, who was the operator's CFO from 2016 to 2020, "was sent to Asia three years ago with a mandate to deliver growth and modernisation and capturing opportunities in the region," noted Brekke. Rostrup subsequently oversaw "the two biggest telco mergers in south-east Asia", namely the $20.7bn merger of True and Total Access Communication (DTAC), the second and third largest mobile operators in Thailand, and the $14bn merger of Celcom and Digi in Malaysia – see Telenor continues Asia M&A moves with Thailand merger deal.
"I am looking forward to Jørgen, together with the team and local companies in the Nordics, driving the transformation needed to reach the targets on profitable growth and pan-Nordic synergies presented at last year's capital markets day, building on the platform and the strategy Petter-Børre and his team have put in place," noted Brekke.
The Nordics unit comprises Telenor's operations in Norway, Sweden, Denmark and Finland (DNA). Telenor Asia comprises the operator's stakes in the merged entities in Malaysia and Thailand as well as operations in Bangladesh and Pakistan.
"When Petter-Børre is returning to Asia, we can utilise the competence of one of our most experienced leaders with 15 years in previous and different roles in the region," added the CEO. "He will play an instrumental role in ensuring the implementation and success of the two mergers as well as continue to develop Telenor's business in the region."
In the first half of 2023, Telenor generated group revenues of 39.4bn Norwegian krone ($3.7bn), up by 4% year on year, and an operating profit of 8.2bn krone ($774m), up by 20%. It ended June with about 10 million mobile and 2.2 million fixed broadband customers in the Nordics as well as 81 million mobile customers in Bangladesh and 46 million in Pakistan.
- Ray Le Maistre, Editorial Director, TelecomTV
Email Newsletters
Sign up to receive TelecomTV's top news and videos, plus exclusive subscriber-only content direct to your inbox.