Tareq Amin joins Aramco Digital as CEO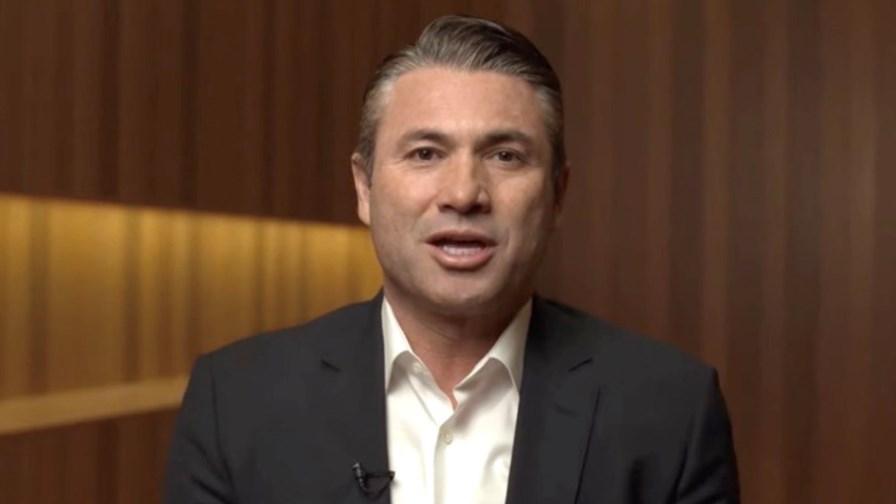 Former CEO of Rakuten Mobile and Rakuten Symphony has a new job
He is the CEO at Aramco Digital, a business set up recently by Saudi oil giant Aramco
Details are scarce, but it looks like Aramco Digital will focus heavily on private 5G network developments for enterprises
Tareq Amin, the former CEO of Rakuten Mobile and its cloud platform and Open RAN-focused vendor offshoot Rakuten Symphony, has joined Saudi oil giant Aramco as the CEO of its recently formed enterprise digital technology subsidiary, Aramco Digital, TelecomTV can reveal.
Amin left Rakuten suddenly in early August and has had the industry guessing since then about his next move. Then, as we reported on Monday, Amin shared the news over the weekend, via his X (Twitter) account, that his "next mission" would involve "contributing to the incredible push for a digital revolution in Saudi Arabia", though he didn't provide any further details – see Tareq Amin to aid Saudi digitalisation in new role.
TelecomTV can now report that Amin is to take the helm at Aramco Digital, a role he confirmed via a LinkedIn interaction. "I join as the CEO of Aramco Digital… once the [official announcement is public] I can explain the scope and charter of my new role," he told us.
Saudi Aramco has not yet responded to our request for comment and further information.
But it seems Amin's role will include a heavy focus on private 5G network developments and collaboration with Samsung.
Like other major players in the oil sector, Saudi Aramco, which is the second-largest company in the world by annual revenues (sales of almost $604bn in 2022), is seeking to diversify and, in January this year, it launched Aramco Digital, a wholly-owned subsidiary that "aims to accelerate digital transformation within the Kingdom and the MENA region" and provide "state-of-the-art AI and emerging technology expertise in a vital sector of the economy."
It followed up that launch by signing a non-binding memorandum of understanding (MoU) with Samsung Electronics that the companies noted would lead to "a strategic collaboration that would localise an industrial 5G technology ecosystem, starting with private networks, in Saudi Arabia."
Aramco added: "The proposed collaboration aims to contribute to the digital transformation of various industrial sectors in Saudi Arabia, such as energy, petrochemical, and manufacturing, by leveraging advanced 4G and 5G technologies capable of providing secure, fast and reliable communications to satisfy business critical requirements of industries.
"The companies intend to help realise advanced industrial 5G use cases with mission-critical communications. It follows the recent launch of Aramco Digital Company, which aims to accelerate digital transformation within the Kingdom, and the Middle East and North Africa (MENA) region," it noted.
In addition, Aramco has struck a deal with Zoom to help build the digital communications services giant's datacentre in Saudi Arabia.
What will be interesting to see, once Amin and Aramco are ready to share the full details, is how wide-ranging Aramco Digital's plans might be in terms of technology and geography, and whether Amin will continue to promote and build upon the Open RAN architecture he believes will be the future of cellular infrastructures.
It seems he won't be scrambling for budget or existing developments on which to build, though: According to this Business Chief article, Aramco already has five innovation centres focused on digital technology developments for the fourth industrial revolution (4IR) and has pledged to invest $1.9bn in its digital transformation efforts over the next three years.
- Ray Le Maistre, Editorial Director, TelecomTV
Email Newsletters
Sign up to receive TelecomTV's top news and videos, plus exclusive subscriber-only content direct to your inbox.