Remote and hybrid working is popular for employees but employers increasingly spy on them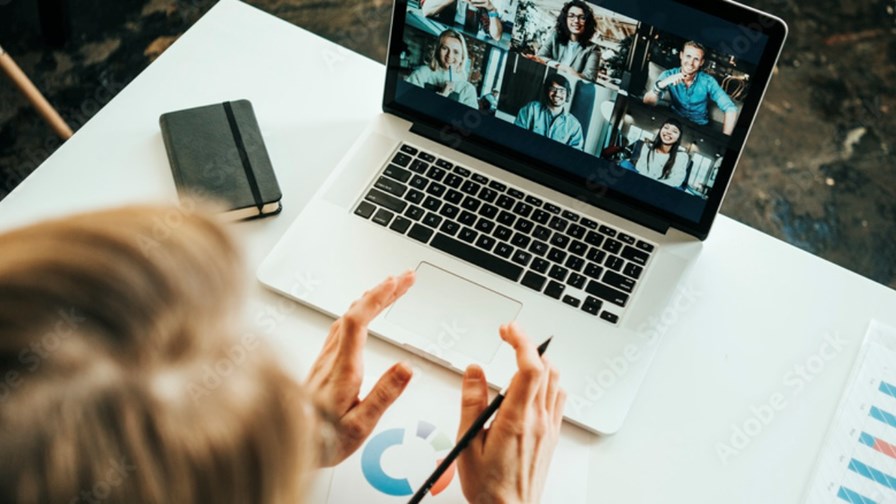 New report examines the impact of changes in working practices since Covid-19
Digitisation and access to high bandwidth and high-speed internet access now key to business efficiency
The remote work genie is out of the bottle and won't go back in
Employers' response is a massive increase in workplace surveillance (i.e. the home)
A new report from Ericsson of Sweden on the "Future of Work Life" looks in detail at how flexibility and technology are changing the way people do their jobs. Hardly surprisingly, given the impact of the Covid-19 pandemic, which had an epoch-changing and seemingly permanent impact on working practices and attitudes to them, enterprises and organisations are having to adapt to a new world where the old constraints of commuting to offices and rigid working hours have been largely swept away and home working, hybrid working and flexible hours are now the norm.
There has also been a huge technological knock-on effect, with digitisation and access to high bandwidth and high-speed internet access now key to ensuring that businesses can continue to operate as efficiently as they used to but from a very different perspective as far as management is concerned. Some companies are coping well with the new paradigm whilst others are struggling to come to terms with a future of work that is radically different to what they were used to and had expected to remain the norm ad infinitum.
However, the new report does show that 80% of corporate decision-makers are now aware that it is essential for their businesses to make provisions to accommodate multiple connected devices across a widely dispersed workforce. Some 69% of employees now use cable or fibre broadband to access work and the internet, while 61% have access to 4G or 5G routers or smartphone hotspots. However, 29% of remote workers use only cellular wireless networks to access the internet in their homes.
That's all very well but, as the report shows, even though corporate management are well aware that relevant technologies greatly boost employee confidence and capabilities without increasing the stress levels of their staff, they are in increasingly acrimonious contention with their employees over comms equipment and its usage. It transpires that just 33% of employers pay any attention at all to employee preferences when investing in new technology, even as 40% of employees say they "struggle with non-relevant tools for their tasks".
Some 48% of employees surveyed said they have benefitted from the increase in work flexibility that has followed the global pandemic and the shift to home and hybrid working. Indeed, 52% said they regard flexible working hours or locations as key requirements for their work satisfaction and work-life balance, while 25% confirmed flexibility would be their top priority if moving to a new company.
A bit more carrot and rather less stick
While many positives have emerged in the post-Covid world where working practices are concerned, there are negatives too, not least in the thorny area of how the new world of work is managed and policed. There is increasing empirical evidence, which is corroborated by a tsunami of anecdotal stories, indicating that many employers, whilst paying lip-service to the new reality and professing to be happily in favour of hybrid and full-time remote working, are actually not happy about the changes at all.
Whilst they were vital during the pandemic, as things return to some sort of normality, employers can resent and feel threatened by a perceived reduction in control over their workforces and are either cajoling, pressurising or threatening that staff should return to the status quo ante and go back to the office – where they can be watched, monitored and assessed in exactly the same way as they used to be. However, that genie is out of the bottle and there's no way it's going back in. Millions of people have learned that, thanks to technology, they don't need to spend many hours a day expensively and resignedly commuting to offices and have no intention of ever going back to doing it full time.
In fact, a marked diminution of loyalty to the organisation is one of the by-products of the changes and many employees say they would leave their current jobs if compelled to go back to what they now regard as the bad old days. Employers will need to be careful: If skilled employees decide to vote with their feet, prized expertise will be lost as corporate brain drains ensue. The Ericsson report shows that 63% of global decision-makers now accept that maintaining and retaining top talent will become more challenging.
Obviously, management needs to be able to manage, but some of the technology tools now being used to monitor employee performance are proving to be a major source of friction. There has been a massive increase in workplace surveillance and, of course, these days, the workplace is often the home and domestic environment that used to be the private 'haven in a heartless world".
The percentage of large employers using IT-enabled tools to track their workers has doubled to 60% since the start of the pandemic, and is expected to hit 70% by 2025. Some 70% of the so-called "decision-maker" (i.e. senior management) respondents to the survey that forms the bedrock of the new Ericsson report think performance monitoring via high-tech systems and tools will soon be the norm.
As the report makes clear, "many of these tools have been installed on work computers, with or without employee knowledge. Some of these tools may log keystrokes, apps used, number of emails sent, take screenshots or activate the employee's web camera to record videos." Some software can not only monitor emails, work documents and calendar appointments but can even transcribe internet-based phone conversations.
Invasive workplace surveillance being used to 'encourage' remote workers back to the office
Last month, ResumeBuilder.com (it's spelled like that but presumably means 'résumé' given that the site offers curriculum vitae apps and templates) posted a survey showing that 33% of remote employers now routinely watch home workers via cameras. The company surveyed 1,000 business leaders at companies with a primarily remote and/or hybrid workforce to determine how many still feel the need to monitor their employees three years after global pandemic began. They were also asked how such monitoring has affected productivity and staff attrition.
The findings are remarkable: Pre-pandemic just 10% of companies with remote workers used monitoring tools. During the first year of Covid-19 that figure rose to 37% and a further 20% began monitoring. Now 96% of remote companies are using some form of employee monitoring software or hardware. Of those companies 5% said that home workers were unaware that they are being spied on, while 33% require their remote staff to be on live, monitored video feeds. Some 97% of employers say that imposing such surveillance has resulted in increased productivity. What's more, 75% said they had dismissed remote staff because of what they had learned about individuals from monitoring software and spyware.
Furthermore, 10% of employers freely admit that they use such tools to "encourage" remote workers to return to the office (RTO). Other words for such encouragement in those sorts of circumstances could well be "intimidation" or "coercion". It is notable that 70% of employers acknowledge that staff have left a company because they objected to monitoring.
Stacie Haller, the chief career advisor at ResumeBuilder.com, said: "It's clear from our survey that there are still organisations struggling to manage their workforce post-pandemic. The focus on hours worked versus actual productivity and the successful completion of timely projects seems to reflect the challenges management teams are facing when it comes to readjusting how they manage a remote workforce."
She added: "In our study it was found that folks had, on average, about two hours of non-productive time during the day, but I would point out that two hours may be easily wasted when working in-house as well. However, in-house employees are not being monitored in the same way. It is not surprising that many employees do not want to feel like big brother is watching them daily when they are good employees and working hard for their organisation." You can say that again.
The methodology behind the Ericsson report was very thorough and based on three different pieces of market research that were carried out during 2022. They comprised 38,000 online surveys of employees aged 18 to 65 within 30 markets: Argentina, Australia, Brazil, Canada, China, Egypt, France, Germany, India, Indonesia, Italy, Japan, Kenya, Malaysia, Mexico, Morocco, Nigeria, the Philippines, Portugal, Saudi Arabia, Singapore, South Africa, South Korea, Spain, Sweden, Thailand, Turkey, the UAE, the UK and the US. Additionally, 3,600 online surveys of decision-makers aged 18 to 65 were conducted within 18 markets: Australia, Brazil, China, Egypt, India, Indonesia, Malaysia, Morocco, Saudi Arabia, Singapore, South Africa, Spain, Sweden, Thailand, Turkey, the UAE, the UK and the US. Finally, 11 very detailed, very thorough, in-depth interviews with senior decision-makers from selected industries within three markets, China, Spain and the US, were carried out. Together the data obtained from the three separate market research investigations were combined and analysed and the net result is a serious and timely report on a subject that isn't going to go away.
There is little evidence that people want to go back full time to the city office-based culture that had existed for so long before Covid-19 struck, and employers are having to come to terms with that. They will need to become considerably less prescriptive and much more collaborative in their approaches to the new ways of working as people 'do work' rather than 'go to work'.
They must remember that many home-working staff would be only too willing to take their talents elsewhere if they feel they are being exploited and spied-upon. Simultaneously, employees are going to have to accept that their performance will have to be measured and that will certainly involve the use of software and hardware tools that will provide the metrics by which they are judged. It's going to be a delicate balancing act on both sides of the equation.
- Martyn Warwick, Editor in Chief, TelecomTV
Email Newsletters
Sign up to receive TelecomTV's top news and videos, plus exclusive subscriber-only content direct to your inbox.