Ooredoo Group and CK Hutchison create Indonesia's second largest mobile telecoms company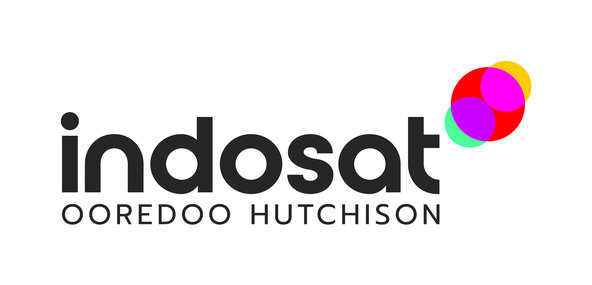 Indosat Ooredoo Hutchison combines two highly complementary businesses to become a new world-class digital telecoms and internet company in Indonesia
The merger is beneficial for shareholders, customers, employees and partners, and will further accelerate Indonesia's digital transformation
The US$6 billion transaction obtained all necessary approvals in an expeditious manner with strong stakeholder support for the merger
**Ooredoo Q.P.S.C. ("Ooredoo") – Ticker: ORDS ** and **CK Hutchison ** **Holdings Limited ("CK Hutchison") – Ticker: HK0001 ** (together the "Parties") today announced the completion of the proposed merger of their respective telecommunications businesses in Indonesia, PT Indosat Tbk ("Indosat Ooredoo") and PT Hutchison 3 Indonesia ("H3I"), after receiving all required shareholder and regulatory approvals. The newly merged company will do business as PT Indosat Ooredoo Hutchison Tbk ("Indosat Ooredoo Hutchison", "the Company"), effective 4 January 2022.
The completed merger combines two highly complementary businesses to create a new world-class digital telecoms and internet company in Indonesia. The new second largest mobile telecoms company in the country, with an estimated annual revenue of approximately US$3 billion, will be able to compete and create additional value for all shareholders, customers and for Indonesia.
Indosat Ooredoo Hutchison has the enhanced scale, financial strength and capabilities needed to accelerate Indonesia's economic growth and transformation into a digital society. The merger realises significant operational synergies that will deliver cost efficiencies and facilitate deeper innovation and network enhancements, including the rollout of 5G in Indonesia.
Vikram Sinha, Chief Operating Officer (COO) of Indosat Ooredoo since 2019, will lead Indosat Ooredoo Hutchison as its new Chief Executive Officer (CEO). Nicky Lee has been appointed as Chief Financial Officer (CFO) of Indosat Ooredoo Hutchison. Ahmad Abdulaziz Al-Neama and Eyas Assaf have joined Ooredoo Group.
**Aziz Aluthman Fakhroo, Managing Director of Ooredoo Group, said: ** "We are pleased to combine two of Indonesia's leading telecoms brands to create a stronger number two player in Indonesia, backed by two highly committed partners in Ooredoo Group and CK Hutchison. Indosat Ooredoo Hutchison is well placed to achieve exciting long-term growth under the leadership of Vikram and his experienced management team with a proven track record in Indonesia.
"The merger's timely completion reflects the recognition of the significant value and benefits that the company will deliver for all stakeholders including Indosat Ooredoo and Ooredoo Group shareholders, customers, employees, partners and Indonesia. This landmark transaction is closely aligned with the progression of Ooredoo Group's accelerated growth strategy.
"I look forward to a long, prosperous partnership with CK Hutchison and would again like to extend my sincere gratitude to our customers, employees, shareholders, partners, and the Government of Indonesia, who created an environment that enabled the merger to become a reality."
**Canning Fok, Group Co-Managing Director ** **of CK Hutchison Holdings, said: ** "I have every confidence that this merger will be highly accretive for all stakeholders involved, including customers, shareholders, and for Indonesia. Indosat Ooredoo Hutchison is now a stronger, world-class digital telecoms and internet company with critical mass, well positioned to build an even more powerful network that can benefit Indonesia's development and customers, who will receive improved services and an even broader product offering that would not have otherwise been possible.
"Now the number two operator in Indonesia, the merged company can harness its combined resources to drive the further roll out its network to enhance quality and speed and invest in 5G technology. We have faith in the strength and performance of the business and the strong growth prospects that Indonesia's market presents.
"I look forward to building a lasting and successful partnership with Ooredoo Group and thank them for their commitment during this merger, as well as our customers and industry partners for their continued support and faith in our business."

"I would like to express my gratitude to the Government of Indonesia, for creating a policy environment in Indonesia that has encouraged deals like this one to take place. The foresight of the Indonesian Government will help to build a strong and sustainable mobile market in Indonesia, and will help support the Government's digital transformation agenda."
Indosat Ooredoo Hutchison will be jointly controlled by Ooredoo Group and CK Hutchison with a 65.6% shareholding. It will remain listed on the Indonesian Stock Exchange under the ticker ORDS, with the Government of Indonesia retaining a 9.6% shareholding, PT Tiga Telekomunikasi Indonesia holding a 10.8% shareholding, and other public shareholders holding approximately 14.0%.
This content extract was originally sourced from an external website (
Ooredoo Media Centre
) and is the copyright of the external website owner. TelecomTV is not responsible for the content of external websites.
Legal Notices
Email Newsletters
Stay up to date with the latest industry developments: sign up to receive TelecomTV's top news and videos plus exclusive subscriber-only content direct to your inbox – including our daily news briefing and weekly wrap.