One to watch: IP Fabric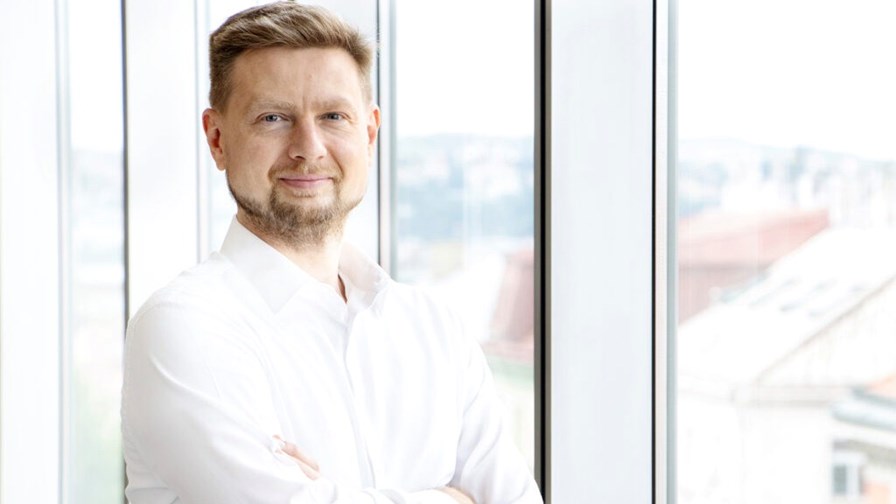 IP Fabric is focused on the key area of automated network assurance
It has just raised $25m
Blade Runner is the CEO's favourite movie
The company has some serious coffee-making hardware
The team at IP Fabric, which has developed an automated network assurance system for enterprise networks, made an interesting observation this week when it announced its Series B funding round of US$25m.
"Network assurance is becoming critical for managing private network infrastructure, which combined globally is vastly larger than the internet and forms the backbone of the modern economy," the company noted. "This infrastructure is now the foundation for every part of modern life, from our airports and factories to public utilities and financial systems," it added, before pointing out that the management and security of such networks is also becoming more complex.
There's absolutely no doubt that with the increasingly distributed and hybrid nature of data networks, the growing use of AI and other process automation tools, and the ever-important need to ensure data, infrastructure and end-user security across constantly evolving networks, IP Fabric is focused on a key area of network technology development, which is why it's a company worth knowing about and definitely one to watch.
But it isn't a new outfit. The team at IP Fabric, led by CEO and founder Pavel Bykov (pictured above), has been developing vendor-neutral network assurance tools since 2015, and it already has more than 100 customers, including A1 Belarus (part of the Telekom Austria Group), Airbus, Air France, HCL Technologies, Red Hat, and S&P Global.
And until this week, the company had only raised the equivalent of $5m in total from its seed funding of €1.3m in 2017 and Series A round of €3.5m in 2020 to fuel its growth, so its new funding round, led by One Peak and with participation from Senovo and Presto Ventures, is a major step up. You can read about the funding round here.
So what else do we know about IP Fabric? Well, we asked the company a bunch of questions to get an overall picture and you can see the answers to our questions below, as well as find out more about its corporate approach and its assurance, monitoring and automation tools on its website.
And what's clear from the company's website is that Bykov oversees a team that is not only working on a key area of network technology but is having fun at the same: Among the company's statistics are the number of cups of coffee consumed each day – 80, some of which come from a Jura X8 machine, which is a serious piece of coffee-making hardware – while the number of Star Wars-related references made by the team each day is at least three.
Yet none of the Star Wars films show up in the CEO's three favourite movies of all time… you can see his selection below.
So, let's find out some more about IP Fabric:
Company name
IP Fabric
Location (headquarters)
New York City
Other key locations (such as R&D centres)
Prague, Dallas, London
Founded
2015
Why was the company founded?
As architects responsible for building and operating global infrastructure, we knew we needed a validated network baseline to answer fundamental questions about the network and eliminate unknown unknowns; there was no option but to build this ourselves.
What does success look like for your company?
Accelerating the adoption of network assurance, helping organisations to reduce network complexity, assuring network automation and improving network security.
Key executives (names and job titles)
Pavel Bykov, CEO (and co-founder)
Roman Aprias, CTO (and co-founder)
Miroslav Hýbl, director of engineering (and co-founder)
Headcount
100+ people worldwide
Company focus/strategy
IP Fabric's mission is to make network assurance ubiquitous so that people, businesses and governments can operate without the exponential risk of network failures or outages.
Funding
Series B, June 2023 - US$25m (One Peak, Senovo, Presto Ventures)
Series A, Sept 2020 - $4.1m (€3.5m, Senovo, Presto Ventures)
Seed, Apr 2017 - $1.4m (€1.3m, Credo Ventures, O2, previously Bolt Startup Development)
Revenues (most recent fiscal year)
Information not shared.
Profitability – is the company profitable at an operating profit level? What was the operating profit or loss in the most recent fiscal year?Information not shared.
Headline customers/key accounts
Airbus, Air France, Major League Baseball, Red Hat, HCL Technologies, Avast, BlackBerry.
Main geographic regions of sales activity/customer engagement
We operate globally and plan to expand rapidly across North America and Europe.
Key partners
Not answered.
Main competitors
We compete with NetBrain and Forward Networks. NetBrain is a significantly older technology based on Microsoft Visio automation, while Forward Networks takes a more academic approach.
Company motto
Committed to excellence on the journey to the self-driving network.
CEO's favourite movie(s)
Blade Runner (1982), High Fidelity, The Matrix.
Does your HQ have dedicated coffee-making hardware?
Yes, we have a Jura X8 that is used generously throughout the day, and a dedicated espresso maker on request of our discerning Italian VP of revenue.
- Ray Le Maistre, Editorial Director, TelecomTV