Meta forms 'paid features' unit as Apple's privacy overhaul bites hard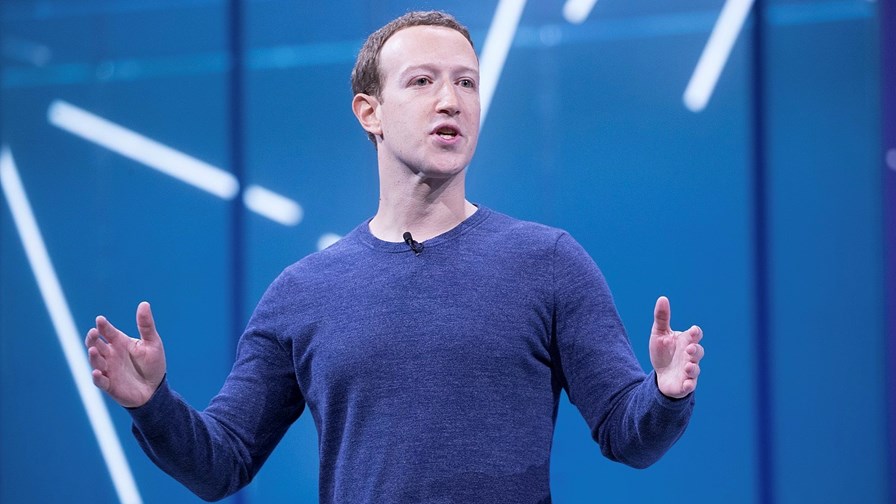 Apple's iOS privacy overhaul is costing Meta a fortune, possibly US$10bn and counting
That's because advertisers have lost access to Apple user data and Meta is paying the price
So the Zuckerberg empire has created a group to develop "paid features" on Facebook, Instagram and WhatsApp.
The new group is focused on "opportunities to build new types of products, features, and experiences that people would be willing to pay for and be excited to pay for"
But Meta's head of monetization is unable to say what they might be
Meta, the digital giant formerly known (and still referred to by many) as Facebook, is infamous for, shall we politely say, its cavalier attitude to scooping up untold masses of data from its gargantuan virtual spreadsheet of users and 'sharing' them with third parties, no matter who they might be, as long as the ad revenues keep rolling in. Meanwhile, Apple, which has never been entirely without some monopolistic tendencies of its own, and which has been often behind schemes and efforts to further line its own capacious pockets, has made much of its policies and technologies that protect its users' privacy and keep many spammers and hackers at bay. Both companies are locked in backbiting rivalry and their mutual antipathy has long been plain to see. Now influential US-based technology news site The Verge has reported that the recent changes Apple has made to the iOS operating system has been so encompassing and successful that it has wiped as much as US$10bn from Meta's advertising revenues by protecting Apple device users from the pervasive advertisers as they lost access to the Apple user data they had exploited for many years.
In response, Meta is setting up a "product organisation" group to look at where, when and how it can introduce "possible paid features" for the likes of Facebook, Instagram, and WhatsApp. You know what they say – "From tiny acorns are mighty money-making divisions grown" (or words to that effect). The new group is to be called New Monetization Experiences, and that says it all.
The Verge gained access to a Meta internal memo that tacitly admits it has been badly hit by Apple's new user privacy policy and the loss of ad tracking capabilities it (and its clients) relied on. No doubt New Monetization Experiences will be shortened to NME in due course, but the initials will have none of the cachet they have in the UK where, hopefully, most people will remember the venerable and much-loved New Musical Express, the "rock inkie" founded as a music business newspaper in 1952 and famous for being the first British newspaper to include a singles chart. (BTW... Mark Zuckerberg was born in the appropriately auspicious year of 1984, and Big Brother is no doubt watching closely as Meta introduces paid features across Facebook, Instagram and WhatsApp, its three biggest social media platforms that between them have billions of users who might be further exploited for advertising revenues purposes.)
In an interview with The Verge, John Hegeman, Meta's VP of Monetization, who has responsibility for the NME group, confirmed the company is determined to fight, first to claw back its lost ad revenues and then to exceed them. Thus, there will be no option for users to pay Meta to be allowed to turn off the remorseless onslaught of advertising. He said, "I think we do see opportunities to build new types of products, features, and experiences that people would be willing to pay for and be excited to pay for." However, he refused to tell The Verge what those exciting paid features will actually be. Might it be that they haven't found any yet?
The point is that, as was the case for Meta's earlier incarnation, Facebook, the company's income is almost entirely dependent of advertising revenues, and will remain so. Although some of its apps do have embedded paid features now, they are not particularly popular and no more than an adjunct to the prevailing financial model. Indeed, Hegeman admitted that paid features won't be important to Meta in the short-to-medium term but added that "if there are opportunities to both create new value and meaningful revenue lines and also provide some diversification, that's obviously going to be something that will be appealing. On a five-year time horizon, I do think it can really move the needle and make a pretty significant difference." Back in June, Zuckerberg said Meta won't take a slice of transactions from paid features and subscriptions until 2024.
That's not an NFT, that's a "blockchain-backed collectible avatar"
Meanwhile, Apple won't let Meta do all of the running, and is hatching plots to target the millions of small businesses that, hitherto, have relied exclusively on Facebook's advertising platform. According to MarketWatch, the Dow Jones subsidiary that provides financial information, business news, analysis, and stock market data, Apple is advertising for personnel with experience of selling advertising to small businesses who can "make a difference in how digital advertising will work in a privacy-centric world." In other words, it is looking for people who can square circles whilst juggling with loose soot.
It's cynical, of course, but Apple knows very well how fed-up and disillusioned some small brands are with Facebook and that they are ready for change and a move to another platform. Apple's privacy adjustments have had a profound effect on the 'old' advertising model and Meta is seriously worried. However, it seems likely that Apple is not that concerned about how much it might make by luring some of Facebook's refuseniks over to its side, but it is delighted to have hit Meta where it hurts and is intent on continuing to disrupt the company when and where it can. In essence it's a power play as a recession looms and purse strings are tightened.
Meanwhile, as The Verge also reports, Meta is linking Instagram NFT (Non-Fungible Token) posts to Facebook as the NFT market crashes. The value so-called 'digital collectibles', that have less form than a Scotch mist and do not exist except in the ether and when can be viewed on a computer screen are in freefall. Given Meta's antecedents one might wonder why it is suddenly being so altruistic as to allow NFT owners to "share posts with your blockchain-verified items on Facebook." Meta's blurb would have you believe that the facility gives people "the ability to post digital collectibles that they own across both Facebook and Instagram. And here comes the rub. They can only do so "after they connect their digital wallets to either platform."
Now why would Meta want them to do that? It can't be for reasons of yet more, surely? Wanna bet? NFT's are being compared to the "Tulip Mania" that engulfed Holland in the 1630s. Regarded now as the first speculative bubble in history, just about everyone in the country was buying tulip bulbs at vastly inflated and insupportable prices. In January 1637, single tulip bulbs were changing hands at more than ten times the annual income of skilled artisans. As the price of the assets (tulip bulbs) continued to deviate from intrinsic value the more frenzied and unstable the mania became and, unsurprisingly, the entire edifice collapsed completely and without warning in February 1637, leaving many thousands of people in poverty and hitting the Dutch exchequer hard.
Fast forward to late 2022, and, as the NFT market implodes, social networks, including Facebook, Twitter and Reddit reckon they can make a few bucks from declining assets in a burning virtual building. The trick to doing that, according to Reddit's CEO, Steve Huffman, is to call them "blockchain-backed collectible avatars" and never under any circumstances to call them NFTs. Because, if you do, punters might just put two and two together and fail to be enthused.
Email Newsletters
Sign up to receive TelecomTV's top news and videos, plus exclusive subscriber-only content direct to your inbox.