Is the force with your business? If you obey WAN, can, oh, be so it.. as Yoda would say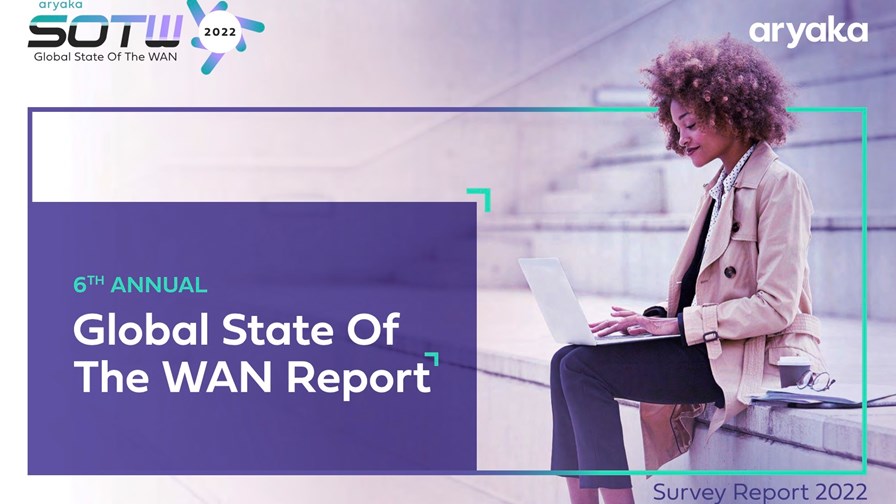 SD-WAN and SASE solutions on the rise, spurred by the global pandemic
Remote and hybrid-work the catalyst
Up to 51 per cent of office closures now permanent
Legacy data centres and VPNs being phased-out
The old saw has it that "It's an ill wind that blows nobody good," and it's a fact that the scourge of Covid-19 has been of substantial commercial and financial benefit to many enterprises, and not only those with the 'right' political connections that conferred on them the ability very quickly to set up companies to manufacture (or, more usually, import) desperately needed Personal Protective Equipment and make a quick and morally tainted fortune from doing so.
The pandemic has also delivered an unexpected opportunity for many perfectly legitimate and responsible technology companies as the world pivoted from the office to working from home. What, in 2020, was at first regarded as a necessary but temporary change in the way businesses and enterprises connect and collaborate in, and via, hybrid workplaces are now entrenched as the 'new normal' and unlikely ever fully to revert to the old model and status quo ante. Such far-reaching global changes have both relied on and emphasised the importance of the cloud and the complexity of transformation and attendant network security, while highlighting the reliance on services and applications as change accelerates.
Such trends have been once again identified by Aryaka, the San Mateo, California-headquartered "Cloud First" SD-WAN and SASE (secure access service edge) company that provides software-defined network connectivity and application delivery to globally distributed enterprises, which has just published its annual Global State of the WAN Report. It is the sixth such iteration and, by George, it's a whopper, clocking in at 98 closely-packed pages. It's a lot to read: Were it to be available in print form it could double as a doorstop. Fortunately, though, it's virtual and does contain some statistical nuggets. The report is based on a global survey, conducted in October 2021, of more than 1,600 IT professionals from what is claimed to be every vertical and geography, with the purpose of understanding "the priorities, plans and challenges for SD-WAN and SASE success."
The new report is split into four main themes: The increasing acceleration of remote and hybrid work; application performance and complexity; managed services adoption; and SASE. It shows that the hybrid workplace and problems/solutions associated with them are the primary concern of many businesses, with 25 per cent of respondents reporting they have closed between 25 per cent and 50 per cent of their offices and other sites. Furthermore, 25 per cent also expect that between 51 per cent and 75 per cent of their personnel will continue to work remotely in a post-pandemic world. Meanwhile, a further 43 per cent of respondents say that 25 per cent to 50 per cent of their workforce will continue to operate from remote locations.
Obviously, supporting the hybrid workplace remains a massive issue. Some 42 per cent of those surveyed say lacklustre application performance is a major issue, while 34 per cent say security (or the lack of it) is giving them sleepless nights. Other issues of concern are the cost (36 per cent) and complexity (31 per cent) of application consumption and performance. Interestingly, where Chinese respondents are concerned, compliance and regulatory issues (50 per cent) are more important than basic connectivity issues (30 per cent).
Where collaborative working and communications tools are concerned, 58 per cent of those enterprises interviewed said they rely on Microsoft􏰁 Teams, while 55 per cent are wedded to Microsoft 365. Zoom is the choice of 35 per cent of respondents, Salesforce of 28 per cent and SAP/Hana of 25 per cent.
All-in-One SD-WAN and SASE solutions top enterprises wish lists
As things get ever more complex, enterprises are seeking more complete and comprehensive solutions to their problems and "all-in-one SD-WAN and SASE" top the list of their requirements. Sixty-seven per cent of respondents cited security solutions as their primary concern, 40 per cent want the best in application optimisation, 29 per cent cite last mile management, while 27 per cent emphasise the importance of multi-cloud connectivity. Some issues that worried respondents to the survey for the 5th Annual Report have been relegated this time around, including new and untried/unproven technology and skill gaps amongst employees, which were a much bigger concern a year ago.
At a structural level, 51 per cent of companies participating in the survey say they plan to eliminate their legacy data centres, while 46 per cent are already migrating away from MPLS. The need for visibility and control is a key concern in and for 2022. Where network and security convergence are concerned, the support of the hybrid workforce is the main issue, followed closely by the perennial problem of staffing and the turnover of skilled personnel. Some 35 per cent of enterprises have developed an SASE strategy and 32 per cent are phasing-out legacy VPNs. Meanwhile, 29 per cent are consolidating their cloud security and zero-trust. Enterprises are also considerably clearer about what they want in terms of capabilities such as SWG (secure web gateway) (47 per cent), SD-WAN (37 per cent) and FWaaS (Firewall as a Service) (28 per cent).
However, it's not all plain sailing. Respondents listed potential barriers to effective deployment as the complexity of implementation (40 per cent), whether to do business with one or more vendors and whether or not to opt for a managed service (39 per cent), and the setting of a migration strategy (33 per cent). However, 37 per cent of respondents expect to take advantage of cost reductions, and 33 per cent expect to gain increased agility.
It seems 44 per cent of security deployments today are multi-vendor and 44 per cent are hybrid, which, the report says, directly reflects the complexity "of the typical enterprise."
The SD-WAN services market is growing across many parts of the world as multiple enterprises embrace them as a vital and integral part of their WAN transformation strategy as they seek to increase operational efficiencies whilst saving costs. In the US in 2020, the last year for which full figures are currently available, the SD-WAN services market was valued at more US$2 billion across 180,000 sites. The economic downturn caused by the pandemic had a big impact on technology spending in early- and mid-2020 as Covid-19 spread around the world, mainly because highly distributed verticals such as retail and manufacturing were hit hard. However, the market began to recover somewhat in 2021 as vaccination programmes were rolled out. Vendors now hope that, barring the emergence of another deadly mutation of the virus that wreaks havoc, enterprise spend on SD-WAN will quickly increase throughout 2022 and into 2023 and beyond.
According to the research house Gartner, the total connectivity and managed services market will hit a value of $150 billion by 2024 as SD-WAN services grow at a CAGR of 28 per cent. Where the SASE market is concerned, Gartner forecasts a CAGR of 36 per cent.
Email Newsletters
Sign up to receive TelecomTV's top news and videos, plus exclusive subscriber-only content direct to your inbox.