In the quest for AI immortality, Son also rises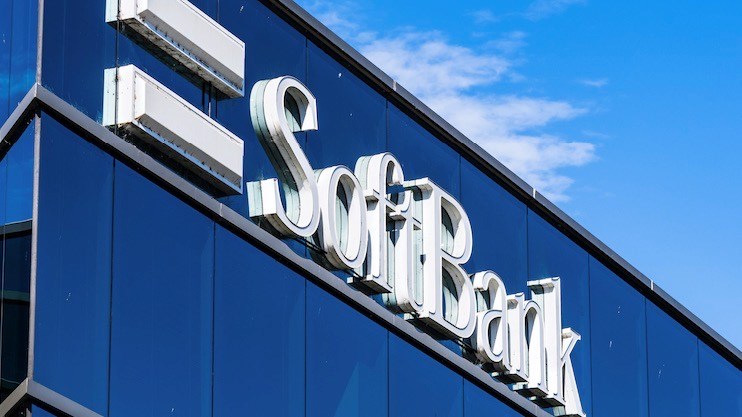 No more lying doggo and licking old wounds – SoftBank's Masayoshi Son gets very bullish about AI
Company moves from 'Defence Mode' to go on the AI offensive
Key to the strategy is the IPO of chip designer, Arm
Son's ambition? "To be an architect to build the future of humankind"
The radiant golden lustre that SoftBank Group Corp. of Japan used to cast over an admiring and acquiescent global market has dimmed and the flame has guttered in recent times. In the quarter ended 31 March this year, the company's US$100bn Vision Fund investment division lost $2bn: It was its worst performance since the vehicle was launched back in 2017 and the fifth straight quarter in which SoftBank Group lost big money as it further spooked an already twitchy market.
In 2021, SoftBank was one of the world's biggest investors and hit the headlines when it splashed $20bn on backing technology startups during an exceptionally frenetic three-month period. But as the pandemic hit, supply chains snapped and geopolitical relations between power blocs got worse and worse, while the market reacted and contracted as priorities and strategies changed.
Following the humbling debacle of the failed IPO of the over-egged and over-blown office-sharing company WeWork, in which SoftBank invested in excess of $18.5bn, Masayoshi Son, the 65-year-old founder and CEO of SoftBank, seemed to have lost his golden touch and went uncharacteristically quiet for a long time while refocusing himself and the company.
Covid-19 was bad enough, but SoftBank's misfortunes were further exacerbated by the global trend to economic and monetary inflation, and interest rates suddenly rising very quickly from a long-established base rate that had been at close to zero for several years.
A year ago, SoftBank revealed that Vision Fund had lost $27.4bn over the course of the 2021-22 financial year and Masayoshi Son set the company into what he called "Defence Mode" to see it through the bad times. This meant greatly reducing investments in technology and applying "stricter" parameters and conditions when deciding whether or not to make investments in new companies and technologies.
So, SoftBank has had its troubles but, throughout them, it has quietly been building a big fat cushion of $35.3bn in cash from which it can immediately draw, having sold its interests in Uber Technologies and, more recently, trousering $7.2bn after selling some of its shares in China's Alibaba Group.
SoftBank's share price rises after CEO explains his vision for AI
With those and other done deals behind it, this week's SoftBank annual shareholder meeting saw Son making a major strategic change when he announced that he wants the company to clamber – an appreciable while after the early runners had elbowed their way on board – onto the accelerating technology juggernaut de nos jours and put SoftBank "in the leading position for the AI revolution." He said: "We have done enough being on the defensive. Now the time has come to shift to Offence Mode."
Just how successful the strategy will be will depend greatly on the upcoming, and much anticipated, initial public offering (IPO) of Arm, the British chip company that SoftBank acquired for $32bn in 2016. Arm-designed microprocessors are embedded in 90% of all smartphones worldwide and, according to the Financial Times newspaper, the flotation could raise upwards of $30bn. Arm will be listed on the New York Stock Exchange and SoftBank's CFO, Yoshimitsu Goto, says the lengthy and complex IPO process is "going smoothly" and "to timetable" for later this year.
Masayoshi Son told his audience of investors, "What I am interested in most, what I am working on most, is the AI revolution. I believe that mankind is going to be exceeded by computer or AI. When your grandkids are our age, I believe they will be living in a reality where the computer is 10,000 times smarter than the sum of all human wisdom" and, it seems, SoftBank's destiny is to become "an architect to build the future of humankind", no less.
To that effect, Son has spent the past eight months following his lifelong dream "to be a technology architect" by "creating 630 inventions" (count them). Given that eight months is about 242 days, it means the indefatigable Son has been churning out the equivalent of 2.6 inventions per day (more if he takes weekends off…).
These brainchildren will go to the drawing board and on to commercial reality thanks to Arm: He's even set up and staffed five offices to file the patents on his hundreds of inventions, and no doubt there'll be more to come. Mind you, Thomas Edison amassed 1,043 patents during his lifetime, so Masayoshi Son will need to buckle-to for a few more weeks of full-time brain-cudgelling inventing if he's going to beat him.
He said: "We want to bring these inventions to fruition step by step. Arm is the key. If you have one or two out of a hundred smash hits, that will pay back everything."
Never one to hide his light under a bushel, Son added, "I think at least I have found more than several of them. By using Arm's position and combining it with my ideas, there will be an amazing opportunity."
Masayoshi Son is not a man who believes in underselling himself or his company and he has overreached himself before. Time will tell if the breadth of his vision and ambition can be realised. Meanwhile, there are already plenty of AI companies with a head start on SoftBank in the race to be a world leader in AI.
- Martyn Warwick, Editor in Chief, TelecomTV