Broadcom's $61 billion bid for VMware regarded as a 'bit odd' as analysts identify alternative suitors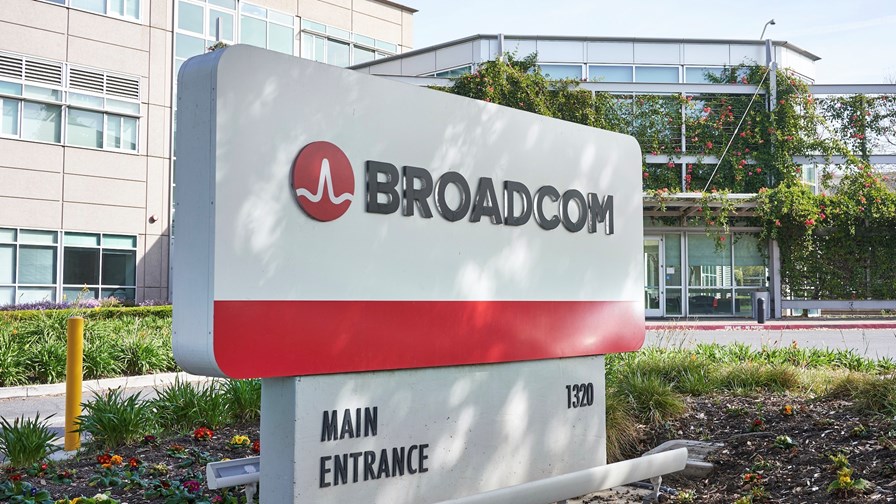 Lack of synergies could scupper deal
Broadcom has a history of raising prices sharply after making acquisitions
Several counter-offers could emerge during 40-day "go-shop" period
Among those regarded as better fits for VMware are Alphabet, Cisco, Google, IBM and Intel
After last week's hoo-hah about Broadcom's proposed US$61 billion acquisition of VMware, one of the biggest ever in the IT sector, some industry analysts spent a bit of quiet time over the weekend taking a closer and more detailed look at the deal, re-evaluated it and decided that VMware might well do better by going elsewhere and soliciting or perusing take-over bids from the likes of Alphabet, Cisco, Google, IBM and Intel.
Furthermore, other bids are both possible and even likely thanks to a legal "go-shop" provision in the acquisition document that gives VMware 40 days to "solicit, receive, evaluate and potentially enter negotiations with parties that offer alternative proposals." No doubt it's doing exactly that.
Meanwhile, Broadcom will continue to plough its own furrow and hope that no serious rivals will emerge to bid for VMware's ample cloud computing and virtualisation assets. It could be a forlorn hope as market sentiment swings away. Naturally the company is carrying on as though it, and only it, will be deemed fit to be VMware's only suitor and is reiterating messages about what will happen when the deal is done (regulatory is expected to be granted and the buy-out would close some time in 2023).
If the deal goes through, Broadcom will "rapidly transition" VMware's customers and contracts from the current perpetual software licenses model to software-as-a-service (SaaS) subscriptions, a change that would hit VMware's revenues hard. That's ironic given that Broadcom plans, within three years, to grow VMware EBITDA earnings from the $4.7 billion that it reports annually as a standalone company to $8.5 billion as part of Broadcom. But then Broadcom has form for rapidly ramping up prices, and cutting costs, after making acquisitions.
Tom Krause, the president of Broadcom's software arm, a man whose business would be subsumed into VMware if the buy-out goes through, says, "With the software business, we've been totally focused on pretty much 100 percent recurring revenue' [so] we are going to focus on going through a rapid transition, from perpetual licensing to subscription".
On a conference call with Wall Street analysts on Friday, Hock Tan, the CEO of Broadcom added, "From an economics point of view, whether it's perpetual or subscription, frankly, it's the same. But we want to make it very consistent with the way we run the model. Based on this, we are in a sense, restructuring the contracts from perpetual to subscription. That's why, depending on where you see it, you'll see a slower growth at the beginning if any - followed by a more rapid growth as we convert more to subscription."
It's a pretty safe bet, though, that VMware's revenues will take a substantial knock as soon as the purchase is made. Furthermore. the Hock Tan playbook relies heavily on hiking prices, sometime doubling or even tripling them after acquiring companies, and it'll remains to be seen if, should he do it again (and why wouldn't he?), how many VMware customers would revolt and take their business elsewhere.
Analysts say lack of synergies make deal an 'ill-fit' for Broadcom but VMWare shareholders would do alright anyway
Seeking Alpha, the crowd-sourced content service for financial markets, is unequivocal in its downbeat analysis of the Broadcom proposition, saying that VMware would be an "ill-fit" for Broadcom and the deal has little merit because of the lack of synergies between the two companies. It adds that "there may be more qualified suitors for VMware who can help create significant value" but "does accept" that, whatever the outcome for Broadcom (and that includes its reputation taking a hit), VMware shareholders will still stand to gain.
Seeking Alpha's analysis accepts that Broadcom "has been moving towards a more software-oriented business model" and that "VMware appears to be the latest in Broadcom's aspirational journey towards becoming an enterprise application lifecycle provider." However, "neither company has talked about any synergies from the deal" and the press release on VMware's website makes only three brief references to synergies, and all three of those are not blazing headline benefits but set quietly amidst the disclaimer sections of the release.
The analysis shows that the bulk of Broadcom's revenues are from its hardware business and the software side has no more than a "minimal SaaS component (if any)". Meanwhile, SaaS is the fastest growing part of VMware's revenue mix and "on the surface the new entity could have a $20 billion software and services business."
However, a comparison of business lines extrapolated from the regulator filings of both companies show that VMware "was spun out of a hardware-focused Dell-EMC unit, highlighting the need to run VMware as a standalone business", so "we can't see the logic for this transaction." Seeking Alpha concludes that Intel could be a better option for VMware than Broadcom and that "the latest re-organisation of Intel's business units looks very much aligned with VMware's."
The analysis adds that, meanwhile, IBM could be a dark horse runner in the race because VMware's acquisition by any hyperscalers such as Microsoft and Oracle would mean the potential loss of platform neutrality, one of VMware's biggest selling points. Seeking Alpha adds, "After Red Hat got acquired by IBM, VMware was possibly the only pure-play hybrid cloud player remaining. With IBM cutting flab to focus on software, we think VMware's addition could create a hybrid cloud behemoth." A further conclusion reads, "While many other large tech firms could make sense of VMware, we think Intel and Amazon are the front-runners."
Other names being suggested, though. Cisco was named by Simon Leopold, an experienced Wall Street analyst at Raymond James and Associates, as a company that might benefit from owning VMware and have the clout to put together a better offer than the one tabled by Broadcom. He also cited Alphabet as a possible counter bidder.
Broadcom has made a series of aggressive software acquisitions during the past few years. Remember Brocade, bought for $6 billion in 2016? Then the noisy and prolonged effort to get hold of Qualcomm for $117 billion that looked like going through until Donald Trump stepped gently in and blocked the acquisition? In 2017 CA Technologies swam into the Broadcom net and in 2020 the company paid $10.7 billion for the Symantec enterprise security business, then sold the security services arm to Accenture.
As the long-time Silicon Valley Cloud and Digital Transformation guru Sarbjeet Johal tweeted, "Chipmaker, @Broadcom looking to buy @VMware seems a bit odd to me, but then nothing is normal these days." Hard to argue with that.
Email Newsletters
Sign up to receive TelecomTV's top news and videos, plus exclusive subscriber-only content direct to your inbox.