Broadcom outlines what will happen when it gives VMware a bear hug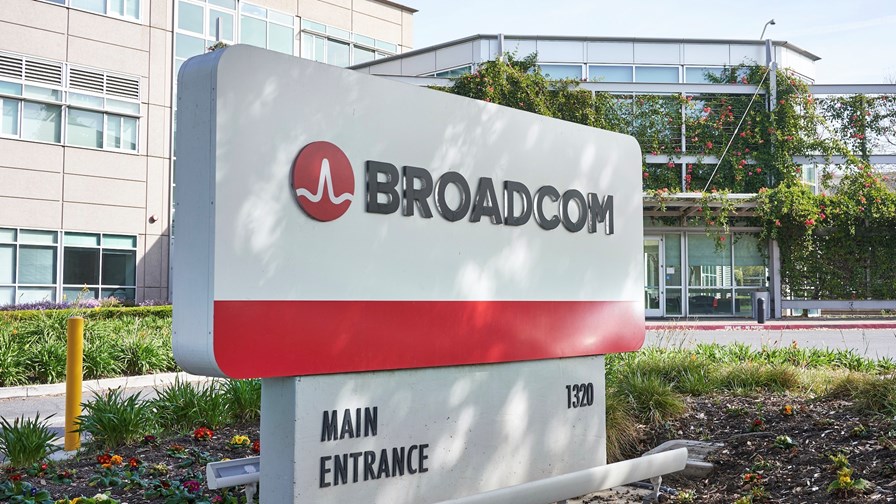 First public pronouncement so anodyne it wouldn't scare a dead horse
It's all going to be tickety-boo, apparently
Broadcom will learn from the little difficulties experienced when buying CA and Symantec
Whatever happens, they are "to hit the ground running" rather than pottering about waiting for something to happen
Broadcom has released the first public document in which it paints, in the broadest of broad brushstrokes, an illustration of what will happen when, or if, its planned $61bn acquisition of VMware becomes a reality. The blog, "Broadcom and VMware: Planning for the next generation of infrastructure software", is published under the imprimatur of Tom Krause, president of the Broadcom Software Group. He tells readers that the purpose and goal of the takeover is, "Helping customers and partners meet the needs of the future". How often have we heard similar, indeed, practically identical, bland sentiments expressed in just about every networking and comms acquisition press and analyst release published since Edison was knee-high to a new lighthouse? This latest effort bears all the hallmarks of yet another wind-assisted cut and paste job.
Back on 26 May, the news broke that Broadcom was buying VMware for $61bn. The offer is contingent on a so-called "go-shop provision" that permits VMware to "solicit competing offers for 40 days" from 26 May. In other words, the Broadcom offer could yet be trumped by a better proposition from another party. However, the 40-day window is inexorably closing and will shut forever on 5 July. As of today, no other bidder has yet publicly declared an interest and so it seems increasingly likely that Broadcom will be buying VMware.
That's why, pending the completion of the go-shop period, Broadcom has not been letting the grass grow under its feet. Krause writes: "In late May, we announced our agreement to acquire VMware. Since that time, we've been meeting with many VMware customers and partners to tell them more about how this combination will deliver compelling benefits to them. We've also kicked off planning efforts for the post-closing company."
According to the Broadcom blog, "VMware is an iconic software company with a vibrant ecosystem, including hyperscalers, system integrators and channel partners. We don't want to change any of that and, in fact, we want to embrace those relationships. We have tremendous respect for what VMware has built, supported by a skilled team of engineering talent." Indeed, so great is that respect that the Broadband Software Group will be re-branded as VMware.
Meanwhile, Broadcom will be "carefully evaluating the proposed combined footprint and operating model of Broadcom Software plus VMware, and we will be approaching each decision with a commitment to transparency, innovation, value creation and maintaining the highest-quality experience for customers and partners. We will continue to welcome input from VMware leadership, employees, customers and partners as we plan for this next chapter, and we look forward to keeping you updated."
Furthermore, "Delivering on this value proposition has never been more critical, and we recognise that enterprise customers are relying on both companies for high-performing and ubiquitous access to their critical applications. We have been listening closely to customer and partner feedback, and we are committed to getting it right.
"Following the anticipated rebrand, customers will have the ability to purchase from the new VMware a broad portfolio of solutions that help enterprises build, manage and secure a wide variety of applications – from mainframe to client server to cloud native via Kubernetes – and more securely deliver amazing end-user experiences to any device, anywhere. All of this means we will be placing more choice in customers' hands." Sounds great. What could possibly go wrong?

Learning from the mistakes of the past
Well, Broadcom tacitly admits that its history of takeovers and integrations has been marked by some resounding clangers, and at least the company acknowledges that it made some bad mistakes in the past. As the release puts it, "We are approaching the post-closing planning phase of the transaction process with an open mind, while drawing on the lessons learned from our previous acquisitions of CA and Symantec Enterprise."
And so they should. In July 2018, Broadcom bought the software house CA Technologies for nearly $19bn in an all-cash deal and, in November 2019, acquired Symantec's Enterprise Security business for $10.7bn. The purchases and subsequent integration of the companies were riven with problems and, after CA and Symantec became part of Broadcom, their cost bases of the two were slashed by 60% and 70%, respectively.
Where VMware is concerned, Broadcom has announced that it will grow its annual profitability from today's $4.7bn to $8.5bn by 2025. That is a very aggressive target and a huge ask, given that the tricky integration processes will be in train while the dash to double profits is underway. The deal, if it goes ahead, is slated to close in January, 2023 and Broadcom will achieve its stated profitability aims by "eliminating duplicative general and administration functions across human resources, finance, legal, facilities and information technology", without "significantly adjusting VMware's portfolio strategy" (in other words, there are going to be job cuts).
If Broadcom is to keep its customers satisfied and on side while it reduces personnel numbers and expertise is lost, then subsumed, VMware will have to continue to operate, internally and externally, exactly as it does now – as a separate, independent entity, and we all know how acquisitions and over-hasty management actions can quickly become disruptive enough to disenchant customers, aggravate staff and lead to experienced engineers taking their talents elsewhere.
Krause does confirm that "a key pillar of the combined company's innovation roadmap will be to retain and support VMware's engineering and R&D talent", and adds, "we recognise the central role that VMware's deep customer relationships play in its success. Broadcom wants to preserve and grow these relationships [and] we'll be investing in both the direct sales force across all key verticals as well as the partners that support the broader customer base."
It'll be very tricky managing the "hands-on" but "arms-length" post-acquisition transition strategy. Hitherto, Broadcom Software has publicly said that it wants to focus its research and development (R&D) spend on the requirements of its biggest and best customers, not least because they are effectively locked-in and pay premium prices. Meanwhile, VMware currently helps all customers, big or small, and seemingly will be tasked to do the same after the acquisition. Following the buyout, Symantec and CA will operate under the VMware names and provide a "greater choice portfolio".
Nonetheless, some Wall Street analysts remain to be convinced that the deal will be as rapidly effective and minimally disruptive as the Broadcom team promises it will be. Furthermore, Broadcom is a big and important chip company, highly focused on hitting precise profit margins in a massively commoditised market and, because of that, there are worries VMware will come a poor second-best when it comes to the allocation of R&D funding.
Meanwhile, Broadcom is bigging-up post-acquisition prospects, stressing that the "engineering-first, innovation-centric cultures" of the two companies will ensure a seamless transition. Well, yes, maybe – and we can at least be grateful that there is no mention of the deal being "oven-ready''. That phrase has been overused and all but trademarked by the current UK prime minister and a fat lot of good it has done him. We are told, though, by Krause, that Broadcom and VMware will "hit the ground running when the transaction is completed". Let's hope they keep their balance. The alternative is planting oneself face down in the dust, and that's never a good look.

Email Newsletters
Stay up to date with the latest industry developments: sign up to receive TelecomTV's top news and videos plus exclusive subscriber-only content direct to your inbox – including our daily news briefing and weekly wrap.