Who ate all the (Apple) pies? Just a few crumbs left for Android smartphone vendors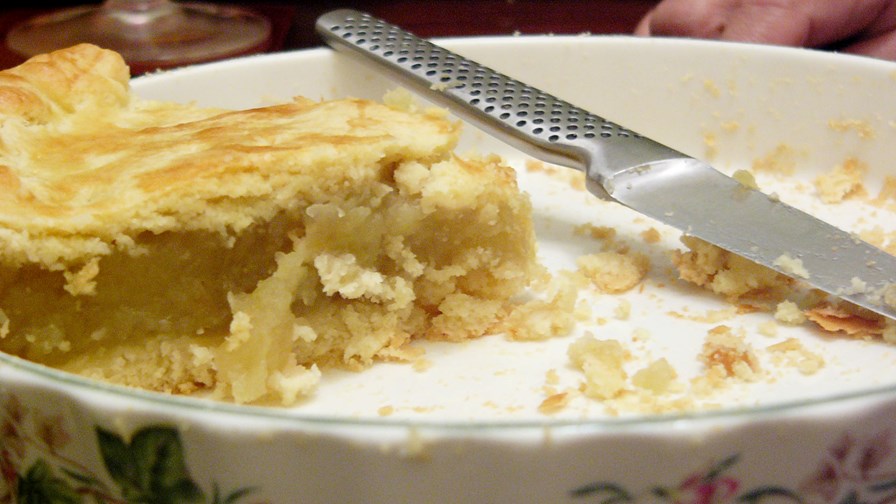 BMO says Apple now accounts for 104 per cent of smartphone profits
Only Samsung makes an overall operating profit, at just 0.9 per cent
Strategy Analytics reports Apple iOS fell to 12.1 per cent
Adds that Android shipped 329m devices in Q3, with Apple 46m
According to research from BMO Capital Markets, Apple may be seeing its global market share of smartphones decline slightly, but it's certainly doing rather well in terms of profitability. And by "rather well" we mean "totally dominant".
BMO analyst Tim Long believes that Apple accounted for 100 per cent of smartphone industry operating profits in the third quarter – in other words, all of it. In fact, he beds the laws of mathematics to claim that Apple actually accounted for 103.6 per cent of profits (impossible, my fellow scientists shout) as its rival vendors collectively made an operating loss – in other words, Apple secured more smartphone profit than the industry netted overall.
That is, at least according to the Investor's Business Daily, which appears to be the only site to have a direct lead on the report, although it decided it was obviously best not to provide a link to it, which makes verifying the report rather tricky. BMO Capital Markets is the investment banking subsidiary of Canadian Bank of Montreal. We will continue to source the original analysis but suspect it's a rather expensive subscription-only note.
Still, let's take the 103.6 per cent in good faith, as Tim Long is a respected analyst with a long track record. He says that last year, Apple accounted for 90 per cent of the overall market profits. To put this result in even starker contrast, Apple's nearest competitor in the smartphone profit stakes was Samsung, which accounted for – wait for it – a blink and you'll miss it 0.9 per cent. Less than one percentage point, for the second "most profitable" vendor; staggering.
In other words, Apple iPhones make profit, but practically every single Android smartphone OEM vendor made a loss (or in Samsung's case, barely broke even). We all knew that Android OEMs continue to create viable businesses around their ties to Google's operating system, but Long's analysis is a wake-up call to the industry.
This increase in profit share comes at the expense of market share – but as Apple is probably thinking, "who cares?". No need to chase the low-cost end of the market, with its razor thin margins, stay at the expensive top end. The "smartphone" is the key central device in the evolving connected life ecosystem of devices (and by devices, they can be as small as a watch or remote door look, or in the future as large as a car – yes, as we've long said, the mass-market car will be relegated to the role of smartphone accessory, it's not as daft as it sounds). So focus on the smartphone, that will remain the most critical element in this chain for some time to come, and don't be afraid to charge accordingly.
Android climbs to 88 per cent market share
Earlier this week, Strategy Analytics released its latest market findings that showed global smartphone shipments reached 375 million units in the third quarter of 2016. The Android operating system captured a record 87.5 per cent global market share, at the expense of Apple iOS (12.1 per cent) and the last remaining others (who have tanked to just 0.3 per cent collectively).
"Android's gain came at the expense of every major rival platform," said Neil Mawston, Executive Director at Strategy Analytics. "Apple iOS lost ground to Android and dipped to 12 per cent share worldwide in Q3, due to a lacklustre performance in China and Africa. BlackBerry and Microsoft Windows Phone have all but disappeared due to strategic shifts, while Tizen and other emerging platforms softened as a result of limited product portfolios and modest developer support."
In terms of number of devices, Android increased shipments of devices by 10.3 per cent year-on-year to 328.6 million, with Apple iOS devices falling 5.2 per cent to 45.5 million. Overall though, the market grew 6 per cent over the year.
"This was the smartphone industry's fastest growth rate for a year," said Linda Sui, Director at Strategy Analytics. "Modest smartphone re-growth is being supported by emerging markets with relatively low smartphone penetration across Asia and Africa Middle East, particularly countries such as India and South Africa."
Returning to BMO, Long predicts that smartphone unit shipments will grow at a compound annual rate of 2.6 per cent from 2015 to 2019 and that "Emerging markets will dominate smartphone growth, at 4 per cent, while developed markets will decline less than 1 per cent."
However, as the profit analysis shows, just because Android is gaining numbers and market share, doesn't mean it is without problems.
"Several challenges remain for Google," said Woody Oh, Director at Strategy Analytics. "The Android platform is getting overcrowded with hundreds of manufacturers, few Android device vendors make profits, and Google's new Pixel range is attacking its own hardware partners that made Android popular in the first place."
What Android has done is taken Apple's revolutionary reimagining of the "smartphone" as devised by Ericsson and Nokia, and propelled it to mass global adoption. It won't be that long before all personal mobile devices are "smart". But now that practically everybody who wants a smartphone has one, what next? How can the industry become financially sustainable? Is Apple's model the only one that will work (and Google is certainly taking a good, close look at it with Pixel)? Will smartphones be merely loss-leaders for profitable subscription services tied to them? So many questions, so few answers.
In the meantime, if your name's not Apple, and you don't have billions of dollars of marketing budget and are prepared to just break even, then you could well be better off focusing on the component and supply chain business. Until Apple and Samsung get round to doing it all themselves, of course. This really isn't a business for the risk-adverse.
Email Newsletters
Stay up to date with the latest industry developments: sign up to receive TelecomTV's top news and videos plus exclusive subscriber-only content direct to your inbox – including our daily news briefing and weekly wrap.