Wearables market to reach 19 million units this year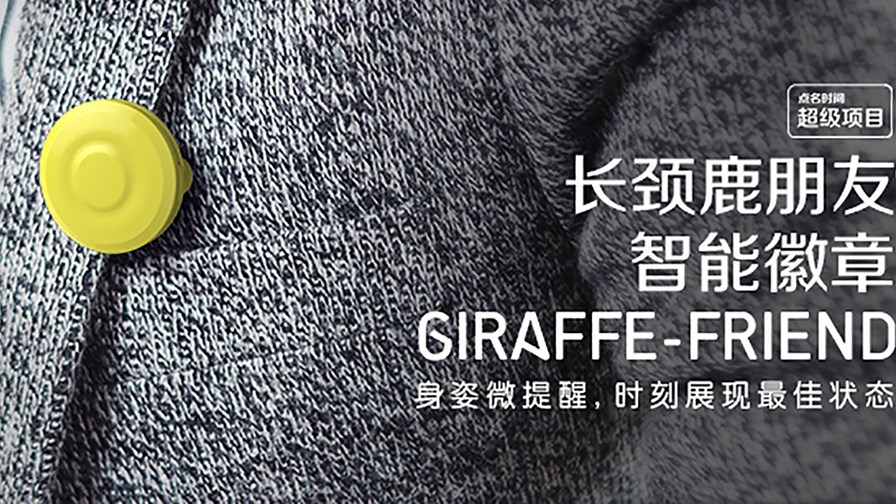 The global market for wearable technology (or wearable computing, smartwear, or just wearables if you like) is now expanding beyond early adopter status to more functional and stylish lifestyle accessories that are finally being taken seriously. According to new research from IDC, shipment volumes for wearables will exceed 19 million units in 2014, more than tripling last year's sales. From there, the global market is forecast to grow to 111.9 million units in 2018, resulting in a CAGR of 78.4 per cent.
IDC breaks the wearables market into three segments: complex accessories, smart accessories and smart wearables.
Looking at so-called complex accessories first, these comprise devices that are designed to operate partially independent of any other device, but fully operate when connected with IP-capable devices such as a smartphone, tablet or a PC. Examples would include the Nike+ Fuelband, Jawbone UP and Fitbit devices. IDC says this segment will lead the wearables market through 2018.
"Complex accessories have succeeded in drawing much-needed interest and attention to a wearables market that has had some difficulty gaining traction," said Ramon Llamas, research manager for mobile phones at IDC. "The increased buzz has prompted more vendors to announce their intentions to enter this market. Most importantly, end-users have warmed to their simplicity in terms of design and functionality, making their value easy to understand and use."
New devices are appearing all the time, and are not restricted to smart watches and fitness trackers. Students from Peking University are currently raising funds for Giraffe Friend – a button-sized accessory that aims to correct bad sitting posture as well as help its user prevent posture-related aches and pain. If its motion sensor detects that the user is slouching too far forward or hunching over, Giraffe Friend will vibrate to remind her to sit up straight. Data from the device is also collated and sent via Bluetooth to an iOS app for analysis.
The second segment, smart accessories, is forecast to expand and then surpass complex accessory shipments by 2018. These too are dependent on connecting with IP-capable devices, but they also allow users to add third-party applications that boost features and functions. This segment is expected to mature as users better understand and accept the value proposition and vendors refine their offerings.
The third segment, smart wearables, is probably most associated at this time with Google Glass. These products function with full autonomy, independent of any other device except to access the Internet. To succeed, IDC says smart wearable vendors must convince users to shift to a new user experience while offering them a robust selection of third-party applications. However, the firm believes that it will not be until 2016 that we begin to see millions of units of smart wearables shipping.
Google is slowly making Glass available to a wider audience, and on April 15 it will open up its Glass Explorer Programme for one day only. Any adult in the US (sorry, the rest of us will have to wait) can become an 'Explorer' by visiting our site and purchasing Glass for the not insubstantial amount of $1,500. The lucky ones can join other "moms, bakers, surgeons, rockers" in Google's programme.
Supporting Industries
The growth of the wearables market is also good news for component manufacturers. NFC World reports that Chinese semiconductor firm Ingenic has produced an SD-card sized CPU board that incorporates a three-axis gyroscope, accelerometer and magnetometer; a pressure, humidity and temperature sensor; an ECG bio-signal detection sensor; and a 4-in-1 wireless module that supports WiFi, Bluetooth, FM radio and NFC. By integrating all these components on a single PCB, device manufactures save costs and can lower their product price points.
Then there's the question of power. How do you find a power source that is light, reliable and long-lasting? One answer might be the human body itself. A team of researchers from the Korea Advanced Institute of Science and Technology (KAIST) has developed a flexible glass fabric-based thermoelectric generator that produces electricity from the heat of the human body, based on the temperature difference between skin and the surrounding air. A 10cm square-sized generator for a wearable wristband device produces around 40mW of power.
Finally, whilst all the attention is focused on the consumer market, IDC says wearables will soon expand into the enterprise. After a lengthy development period, it looks like wearables could well fulfil their potential.
Email Newsletters
Sign up to receive TelecomTV's top news and videos, plus exclusive subscriber-only content direct to your inbox.