Twelve hour battery life of the Apple Watch gives whole new meaning to the concept of "An Apple a day..."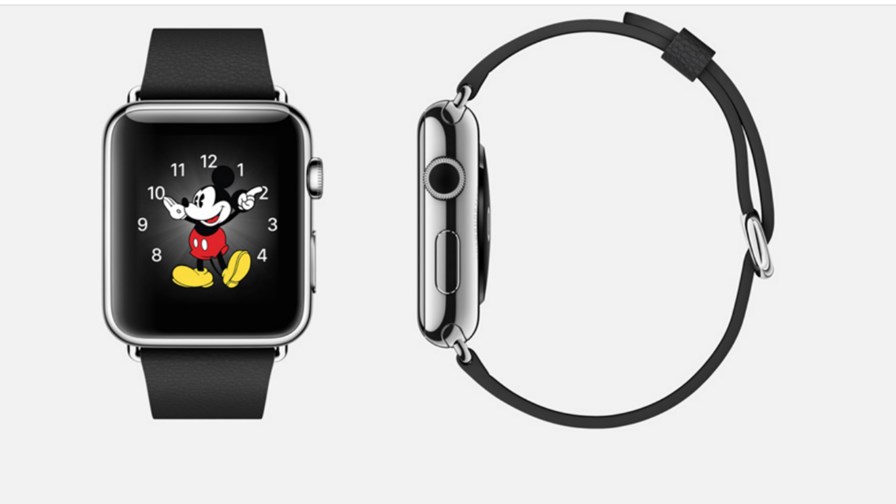 After, last week, courageously outing himself as gay, Tim Cook, the CEO of Apple has now decided to be upfront about something else - the Apple Watch. He has publicly admitted that its battery life will be downright dismal. Owners will have to recharge the thing every day - and perhaps even more than once a day if they "overuse" it.
The Apple Watch is supposed to be a mould-breaker but, disappointingly, it'll need plugging into the mains every evening just like all the other smart watches out there. It must also be tethered to an iphone for gps data, which knocks a bit more of the gilt off Apple's gingerbread.
Speaking on stage at the Wall Street Journal's first technology conference Mr. Cook said, "I think given my own experience, and others around it, that you're going to wind up charging it every day. Because you're going to use it so much, overnight - that's what we think."
It is expected that the Apple Watch will now go on sale in the US sometime in "early Spring" rather than in January as was originally envisaged. It will be rolled out to other markets in Europe and Asia in the weeks and months thereafter. The battery life problem is believed to be central to the delayed release of the device.
The Apple Watch will come in two sizes, three different finishes and three versions. These are, standard (with a stainless steel case), sport (in an aluminium case and with interchangeable "sporty straps") and the "luxury" Apple Watch Edition that features and in an 18-carat gold case. In America, the starting price for basic model will be US$349.
Tim Cook says the Apple Watch is a "comprehensive health and fitness device and an extremely precise and customisable timepiece. It is the most personal device that Apple has ever created." Much is made of the knurled Digital Crown on the device that can be used to scroll zoom, and navigate the user interface without obstructing the display. The Apple Watch has a built-in gyroscope, accelerometer, heart rate sensor and what is called "a Taptic Engine" for the sensing of input. In other words it can differentiate between a brief 'tap' and a longer 'press' and provide different functionality accordingly.
Mr. Cook says the Apple Watch is "profound" and that it will "redefine what people expect from a watch." Provided of course that are content with a battery life of 12 hours or (very probably) less. After all, length of battery life is the greatest bugbear for wearable devices and the factor that weighs most heavily against people adopting them.
Microsoft has been keeping its powder dry and mouth shut about what is expected tom be the imminent launch of its own smart watch but strong rumour has it that its battery will last for two days.
Meanwhile and elswhere, Apple is offering €1.4 billion of eight-year bonds and the same amount in twelve-year securities via Goldman Sachs and Deutsche Bank. The cash raised will be used primarily to buy back shares and fund dividends.
This is the first time Apple has borrowed money in euros. By so doing it can capitalise on a market with the lowest yields in six years compared to dollar-denominated debt. By this means Apple also avoids the use of cash held outside America that would become subject to US repatriation taxes. According to research undertaken by Bloomberg, Applle keeps almost 90 per cent of its cash outside the US.
Email Newsletters
Sign up to receive TelecomTV's top news and videos, plus exclusive subscriber-only content direct to your inbox.